The proliferation of technology is challenging educational institutions to adapt their existing ways of teaching and learning to the changing world.
Education is moving from a knowledge-transfer model to a collaborative model that helps people around the world increase their knowledge and develop the skills needed to succeed in the "Learning Society". More than ever before, the interruption in learning due to COVID-19 related school closures, brings focus to an urgent need to create new sustainable learning models.
Could this technological transformation be a precursor to the establishment of an effective model addressing the global learning crisis?
School closures during COVID-19 have shaken an education system already sitting on weak foundations
Even before COVID-19 struck, 260 million children and youth globally were not in school. 89% of children in low-income countries fall into 'learning poverty'- which the World Bank defines as the share of children who cannot read and understand a simple text by age 10. This is a result of many factors including the physical location of schools deterring many, girls in particular, from enrolling in schools. Barriers such as access to, and cost of, learning material make education difficult.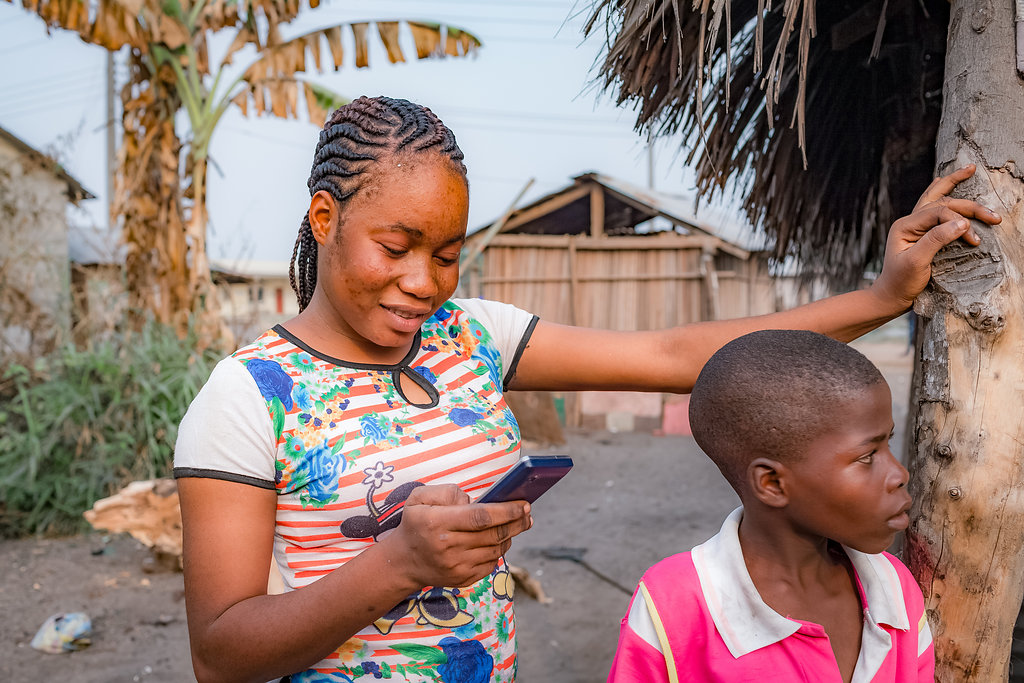 As COVID-19 spreads, schools across 153 countries have been shut. This was an unprecedented shock to education systems around the globe due to interrupted learning as well as delays and cancellations of end of year examinations for many. As of 20 May 2020, about 1.2 billion learners are not able to attend school or university until COVID-19 related restrictions are lifted.
Fig: Global monitoring of school closures caused by COVID-19
Source: UNESCO
It is important to consider the high socio-economic costs these school closures entail in developing countries, particularly for marginalised children. UNESCO lists a number of challenges occurring due to COVID-19 related school closures:
Interrupted learning
Poor nutrition for students depending on free school meals
Parents unprepared for distance learning and homeschooling
High economic costs: working parents are more likely to miss work to take care of their children
Impact on healthcare: doctors and nurses more likely to leave their work due to childcare responsibilities
Rise in school dropout rates
Increased exposure to violence for vulnerable children, including risk of teenage pregnancies
Social isolation
EdTech is providing solutions to educational challenges during COVID-19
As physical schools close, the education technology (EdTech) that leverages software and hardware to improve classroom education and enables remote education, has come to the rescue for educators. In fact, the EdTech industry is set to be worth £128bn by 2021 globally, with online learning as the main driver of growth in COVID-19 era. As mobile technology is penetrating developing markets at a fast pace, EdTech has the potential to give millions of students the opportunity to learn in the remotest parts of the world with limited or no access to schools. This can help sustainably empower young generations, bridge gender gaps and facilitate integration in the workforce.
Over the past few years, governments and policymakers across the globe were gradually embracing EdTech as a mode to enhance learning outcomes. However, the COVID-19 pandemic has led to a purposeful effort by governments, in collaboration with civil society, business and academia to bridge educational gaps through the use of mobile technology.
New local and global partnerships between these stakeholders have emerged as a response:
COVID-19 response by mobile operators and EdTech companies
Today EdTech start-ups and mobile operators are working towards UNESCO goals in providing sustainable uninterrupted learning for children and youth in an equitable manner.
Below we list examples of partnerships between mobile operators and innovators to respond to the COVID-19 crisis:
Sart-up
Tech impact
COVID-19 response
Shule Direct (Tanzania)

Shule Direct is an interactive online platform providing educational learning content for students and teachers in secondary schools. The integrated AI and behavioural data help improve the learning and teaching experience.

Shule has impacted over 2 million students and has 23,637 teachers across Tanzania.

Vodacom Tanzania zero-rated Shule Direct, enabling students to access the platform for free during COVID-19.

Vodacom Tanzania improved its capacity to minimise congestions.

Ruangguru (Indonesia)
Ruangguru, GSMA Ecosystem Accelerator Innovation Fund grantee is a freemium learning management system that helps students prepare for exams using content tailored to the national curriculum and enables teachers to crowdsource educational content. Ruangguru serves over 6m users.
In April 2020, Ruangguru partnered with Telkomsel to offer students access to a range of free online courses during COVID-19.
Eneza Education (Kenya)
Eneza Education, a GSMA Ecosystem Accelerator Innovation Fund grantee, offers a subscription service for educational content to children in primary and secondary schools via SMS or USSD with a daily, weekly or monthly subscription in Kenya, Ghana and Côte d'Ivoire.

It currently serves around 380,000 active users/month.

In April 2020, Eneza partnered with Safaricom to provide free access to educational e-content during COVID-19.
Virtual Teacher and Vodacom e-School
(South Africa)
Virtual Teacher is a Vodacom AI-powered online platform allowing teachers to deliver lessons in real-time to multiple remote locations simultaneously. The lessons can be accessed through any type of device.

Vodacom's e-School platform provides personalised learning for students in grades R to 12. Serving nearly one million students, the platform can be accessed via any type of device.

In April 2020, Vodacom launched a range of free online educational programmes, as part of its commitment to support society during COVID-19. Zero-rating.

Vodacom e-School has seen user registrations on the platform increase to over one million. In March alone saw a four-fold increase in the number of new registrations compared with February.

Siyavula
(South Africa)
Siyavula provides online Open Educational Resources spanning mathematics and science subjects for grades 4-12 . Being curriculum-aligned, the app can be accessed via feature phones. The integrated AI and data analytics help achieve personalised learning and long-term progress tracking.

Siyavula is zero-rated on MTN, Vodacom, Telkom, enabling students to access learning at no charge during COVID-19.
Considerations for EdTech in future
COVID-19 has shone light on the challenges of existing education models and the opportunities technology brings for the education sector.
Through immediate response measures and public-private collaborations, attempts were made to plug the gaps, however, sustainable solutions can only be achieved by putting equity at the centre of the education planning strategy and ensuring that technology acts as a leveller and doesn't set the stage for further digital divide. Scaling EdTech will require clear assessment of the opportunities and limitations of existing education system as well as adaptation to prepare the next generation for the future of work.
The rapid evolution in technology is creating a 'skills gap' which is a situation where the level or types of skills available do not correspond with labour market needs. Training the educators to be able to use EdTech will be fundamental to ensure meaningful adoption of EdTech.
At the GSMA, we have developed a Mobile Internet Skills Training Toolkit to promote digital literacy, help people use the internet more safely on their mobile and ensure they have the skills required for a digital future.