The disruption by the COVID-19 pandemic has amplified many of the challenges already facing youth employment in Sub-Saharan Africa (SSA). An estimated 20 million African jobs may be lost,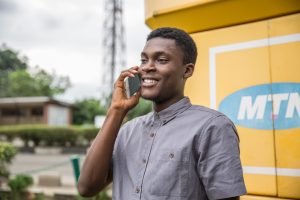 according to The African Union, with a particularly strong economic impact expected in Nigeria, South Africa and Angola (World Bank). The immediate impact on informal employment in SSA will be particularly acute for younger demographics, including those employed through the mobile industry given their prevalence.
In this blog we look at the heightened challenges for youth employment through mobile industries and provide a roadmap for the mobile ecosystem to support more jobs in the future.
COVID-19 has heightened challenges for youth employment through the mobile industry
Our research Powering Youth Employment through the Mobile Industry in Sub-Saharan Africa by 2025 found that as of 2018, the mobile industry directly employed 1.2 million youth (three out of five people) in the informal sector, in roles predominantly associated with distribution (e.g. airtime resellers). We also estimated that by 2025, total direct employment in the sector will grow by 26%, accounting for 2.4 million jobs, 500,000 of which will be new jobs.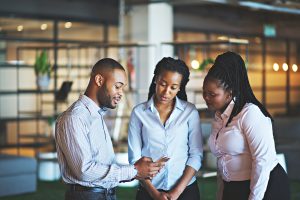 Five months since our research much has changed due to COVID-19. We don't yet have an estimate of the impact on employment but while many formal employees in the mobile industry are working tirelessly to keep the services going, others informally employed through the ecosystem are affected due to the lockdown and economic impact, at least in the short term. The International Labour Organisation (ILO) claims almost 1.6 billion informal economy workers are significantly impacted by lockdown measures worldwide. This is likely to be hard-hitting for vulnerable groups such as women and persons with disabilities (PWDs) as they are more likely to hold these types of positions over formal roles.
This impact also extends to indirect business activities at the bottom of the pyramid and corresponding informal employment in areas such as construction and site maintenance. Social distancing measures debilitate education facilities and hamper on-the-job training opportunities affecting low-skilled (often informal) employment uptake and progression. Disadvantaged and underprivileged people in low resource environments are disproportionally affected due to a lack of access to remote learning tools.
Additionally, restructuring and prioritising of industry activities may put employee training opportunities at lower priority. This could widen the skills gap.
Finding opportunities amidst a crisis: factors which could boost employment through the mobile industry
Is it all bad news? While the short-term impact may not look very promising, COVID-19 has also presented some opportunities for industry growth that could translate into increased opportunities for employment in the mid – long term. A few months ago our research identified the factors most likely to affect youth employment through the mobile industry in SSA. Industry led-drivers, including increased network coverage, mobile services innovation and smartphone penetration, were identified as the most cost-effective employment catalysts for the mobile industry by 2025.
Fig 1: Youth employment in SSA: drivers of change by 2025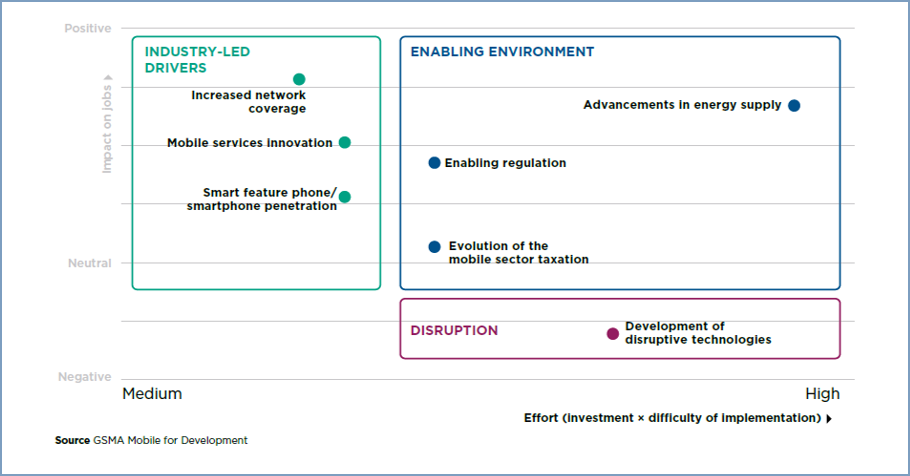 Source: GSMA Mobile for Development
In the context of COVID-19, the mobile industry has never had a more critical role to perform. As such, and in the best-case scenario, we expect these factors to remain largely resilient. Below we outline some developments in response to COVID-19 which could impact job creation through the mobile industry.
Increased service usage
On average across multiple African countries, MTN has experienced an 11% growth in underlying service revenue in the first quarter of 2020. Orange in Africa also saw a 27% revenue growth from data alone in the same quarter. Illuminating this further, operators have experienced increased pressure at call centres.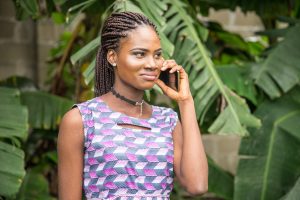 Increased mobile money uptake
One of the most notable trends to emerge from COVID-19 in SSA has been the rise of mobile money as it is increasingly recognised as a public health tool to mitigate the use of cash. Numerous mobile operators began reducing or waiving their person-to-person (P2P) mobile money transaction fees, namely MTN Ghana and MTN Nigeria, Vodafone Ghana and Sonetel Senegal. Responding to COVID-19, Safaricom implemented a fee-waiver on M-Pesa, East Africa's leading mobile-money product. In Nigeria, MTN have accelerated their MoMo agency network, adding 70,000 agents in the first quarter. Orange Money saw a 22% revenue growth in Q1 across Africa and the Middle East. This shift could actually expand the demand for low-skilled informal jobs such as agents and airtime sellers, extending to rural areas in accordance with network expansion.
Innovation
Additionally, there has been a host of creativity and innovation around partnerships to drive technology innovation on the sub-continent. In response to COVID-19, the GSMA launched the Innovation Fund for Mobile Internet Adoption and Digital Inclusion and invited start-ups or SMEs in SSA to apply.
Network coverage
Increased service use and demand for connectivity during the COVID-19 outbreak has in some cases prompted expansion and investment. For example, Vodacom in South Africa is investing $27 million to add network capacity during the lockdown. In April ICASA released free emergency spectrum to MTN South Africa, enabling one of Africa's leading mobile operators to increase network coverage.

A roadmap for the mobile industry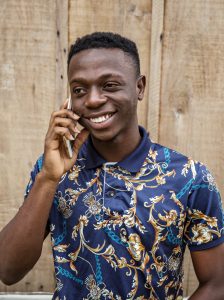 The overall impact of COVID-19 on youth employment in the mobile industry is not easy to affirm, and will likely be dependent on actions taken by mobile operators and other industry actors. Operators will be able to tap into new digital-centric opportunities for growth, bringing potential job opportunities across all skill levels. However, given the adverse impact of COVID-19 on education and on-the-job training, care must be taken not to widen the skills gap. Here are some key actions that industry players could adopt:
Upskill and train youth virtually
Offer and promote on-the-job virtual training opportunities and youth upskilling programmes linked to employment opportunities, with an emphasis on behavioural and digital skills that target low-skilled and informal workers.
Accelerate mentorship programmes in companies associated with the mobile industry.
Support training programmes and incubation schemes for early-stage enterprises and encourage students and informal employees to look for digital entrepreneurship opportunities to accelerate entrepreneurship training.
Ensure programmes are accessible to vulnerable youth groups, especially women, who are less likely than men to demand upskilling.
Use affirmative action and quotas to ensure equal access.
Encourage opportunities, innovation & entrepreneurship
Accelerate the use of online job-matching and recruitment platforms to improve the visibility of job postings.
Raise awareness about entrepreneurship opportunities and promote a generation of 'tech creators'.
Strengthen support for organisations encouraging entrepreneurship among vulnerable youth groups.
Enable flexible/inclusive working environments
Facilitate remote employment opportunities, training and working environments.
Improve accessibility for young people with disabilities – for example, develop infrastructure and training programmes for employees with specific needs, ICT tools that enable access to information and communication and flexible hours.
Implement inclusive HR practices to recruit more diverse employees, such as setting diversity targets, training recruiters and raising awareness of unconscious bias.
Design and implement policy
Protect workers already in the informal sector through country-specific, flexible policy implementation after consultation with social partners and with monitoring in place to maintain, adjust and phase out interventions as appropriate.
COVID-19 has significant impact on SSA, particularly on its informal sector. The mobile industry has never been more relevant and holds the potential to be transformative in its social impact. The industry was on track for growth and well placed as a driver of youth employment in SSA. Whilst by no means unaffected, there are reasons to believe that the industry will continue to be a driver of youth employment on the sub-continent. The doom and gloom of COVID-19 does not have to be all-encompassing and we must look towards the future and harness the opportunities it may hold.
Download Report COVID-19 Resources