In this blog, we present highlights of the State of Mobile Internet Connectivity in South Asia.
Mobile internet connectivity has continued to grow in many countries across South Asia during 2020. Despite, or perhaps partly driven by, the COVID-19 pandemic, 34% of the population were using mobile internet in the region, double what it was in 2014 and an increase of 40 million people since 2019. Mobile broadband coverage has significantly improved over the last six years, now covering 95% of the population. However, as the State of Mobile Internet Connectivity 2021 highlights, there are still 1.1 billion people in South Asia not using mobile internet, despite being covered by a mobile broadband network. This usage gap is the highest globally at 61%.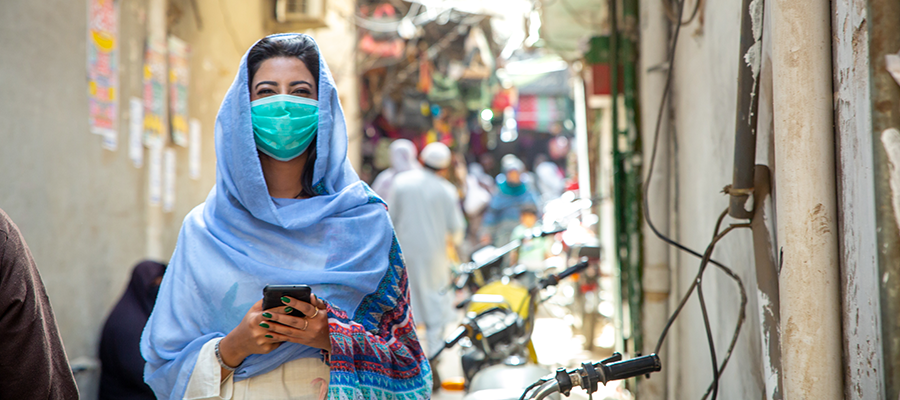 Rural-urban and gender gaps in usage are narrowing but persist across the region
The rural-urban gap in mobile internet use has significantly reduced in the region between 2017 and 2019. Amongst surveyed countries there has been a substantial decrease in India, particularly where it narrowed from 48% in 2018 to 26% in 2020. This means that populations in rural areas are adopting mobile internet at a faster rate than their urban counterparts. This is likely due to increased rural coverage, awareness and more affordable entry-level internet enabled handsets.
The gender gap in mobile internet use also continues to narrow but women in South Asia are still 36% less likely to use mobile internet than men. Promisingly, this is down from 50% in 2019, and for the first time the gender gap in South Asia is on par with Sub-Saharan Africa. Alongside other barriers, social norms and discrimination often contribute to limiting women's use of mobile internet. For example, family disapproval was the second most reported barrier to mobile internet use for women in Pakistan[1].
Literacy and skills is the biggest barrier to mobile internet use
Across Bangladesh, India and Pakistan among mobile users aware of mobile internet, a lack of literacy and skills is the most commonly cited barrier preventing people from using mobile internet, especially difficulties with reading and writing. This is the greatest barrier to mobile internet use among both urban and rural mobile users. Interestingly, reading and writing difficulties are still cited as a barrier by those who are literate, suggesting other real or perceived barriers exist such as language or alphabet script.
South Asia has the most affordable data, but affordability of handsets has worsened
As a result of the COVID-19 pandemic, GDP per capita in the region shrunk by 2.7% in 2020 and thus impacted the overall affordability of mobile services. Despite this, the region saw reductions in data costs that were large enough to compensate for declines in income. South Asia was the region with the most affordable data in 2020. The cost of a 1GB plan here was just 0.6% of the monthly GDP per capita in 2020.
However, handset affordability worsened across South Asia with the cheapest internet enabled handset costing consumers 25% of monthly GDP per capita compared to 22% in 2019. This cost is felt more acutely by the region's poorest, for whom this handset is worth about two thirds of monthly GDP per capita. There are differences at country level though. Handset affordability in India remained unchanged in 2020, largely thanks to stable costs of the cheapest internet enabled that were able to offset the losses of income in 2020.
Getting the next billion online in South Asia requires innovation and collaboration
Tackling the complex and diverse barriers to mobile internet use has never been more important in the context of a more digitised post-pandemic world. The State of Mobile Internet Connectivity 2021 calls for targeted action and collaboration between governments, operators and the development community to further digital inclusion and allow everyone to harness the full benefits of mobile internet in South Asia.
Closing the usage gap will require innovative solutions such as:
Digital skills programmes that empower new users and align with their needs, such as the GSMA Mobile Internet Starter Training Toolkit[2].
Innovative pricing models that lower the cost of internet enabled handsets, especially for marginalised groups, that are supported by enabling regulatory environments.
Industry collaboration between public and private sectors to provide reliable and equal access to all.
Click here to download The State of Mobile Internet Connectivity 2021 and related resources, including a South Asia Key Trends factsheet.
---
[1] Based on a sample of adults who are aware of mobile internet but do not use it. The Mobile Gender Gap Report 2021, GSMA, 2020
---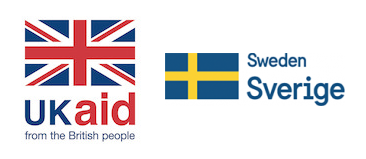 This initiative is funded by UK aid from the UK government and by aid from the Swedish International Development Cooperation Agency (SIDA), and is supported by the GSMA and its members. The views expressed do not necessarily reflect the UK or Swedish governments' official policies.