The problem
A rise in Lake Victoria water temperature due to climate change is leading to reduced catch for artisanal fishers of a small local fish critical to the local economy. In addition, weather volatility and lack of real-time information make it difficult for local fishers to plan fishing and dry the fish for transport, leading to wastage. Technology could help them, but fishers are hesitant to adopt anything that isn't secure from theft. At the same time, overfishing is difficult to regulate due to the resources required to cover the large territory.
The company
Simusolar increases rural incomes through productive use solutions like fishing lights, water pumps, and freezers. Simusolar provides a complete solution, including design, last-mile distribution, financing, and after-sales service. Operating in Tanzania and Uganda, their client relationships and commitment to quality define and differentiate them.
Project description
Simusolar will introduce the first ever smart IoT fishing light that is locatable, trackable, energy efficient with dimming capability, and remote control via smartphone. This light will be combined with a mobile application to track use, monitor weather, and manage fishing operations. Moreover, the tracking feature will allow Simusolar to support the Ministry of Fisheries with anonymized data, supporting their goal of digitizing the fishery.
Founders
Marianne Walpert and Michael Kuntz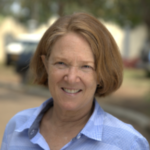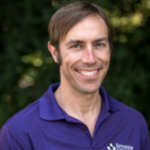 Message from the Founder
"With GSMA's support, we will serve a key role in sustaining the fishery of Lake Victoria while also helping fishers to adapt to climate change, reduce carbon emissions, and sustain their livelihoods."
Organisation size
91 staff members.