Safaricom PLC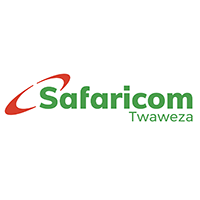 Safaricom PLC

As part of the Connected Women Programme's Commitment Partner initiative, Safaricom has committed to increase the number of women who use their mobile money service from 45% to 50% and their data services from 43% to 50% by 2020.
---
"At Safaricom, we believe that a more equitable and just society is not possible if all members are not present. In line with SDG 5, we make a deliberate effort to celebrate our women by appreciating their economic, political and social contribution to society. Most importantly, we work to empower all girls and women to achieve their best, by providing equal employment and commercial opportunities, as well as easy access to tools and services that will improve their well-being. A large proportion of women speak of the transformative effect of a mobile phone as a source of information, a way to access new markets and a tool to save time in business operations.
That is why we are pleased to be part of the GSMA's Connected Woman Initiative.
We commit to increase the number of women who use our transformative mobile money service from 45% to 50% and data services (mobile internet) from 43% to 50% by 2020.
We strongly believe that when you empower a woman, you empower a community and that this is critical to accelerating global sustainable development and boosting shared prosperity."
Charles Wanjohi,
Director, Consumer Business Unit

Customer Life Stories
In June 2018, Safaricom, in partnership with Google, introduced Neon Kicka 4, the first Android (Go edition) device in Kenya and the most affordable smartphone to ever be sold in the market. Click on the links below to hear from Neon Kicka customers, who explain how access to a smartphone and mobile internet has improved their lives.