The Impact of Mobile and Internet Technology on Women's Wellbeing Around the World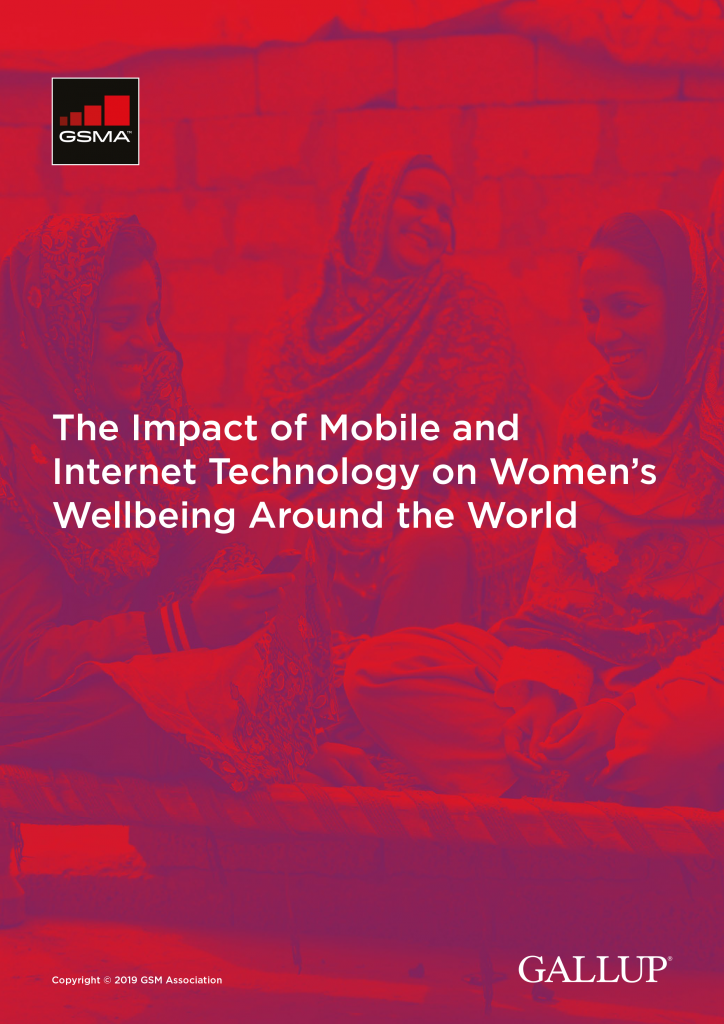 This report by GSMA, which represents the interests of mobile operators worldwide, and Gallup, reveals that bridging the mobile and internet gender gap may help boost women's wellbeing across the developing world.
It examines the relationship between mobile connectivity — encompassing mobile ownership and internet technology use — and wellbeing gains among men and women in 142 countries. Previous findings showed that mobile phone ownership supplemented with internet access is associated with two common measures of subjective wellbeing — 1) the ratings people give their overall lives and 2) the balance of positive vs. negative emotions that people experience daily.
This analysis shows that for both men and women, there is a significant improvement in both types of wellbeing metrics associated with mobile ownership and internet access, in some regions accompanied by a smaller independent increase associated with mobile phone ownership. However, in much of the world, access to both mobile and internet technology is substantially lower among women than men. This means that women are disproportionately missing out on the wellbeing benefits of connectivity compared to men and that by closing the mobile and internet gender gap, stakeholders have an opportunity to promote women's wellbeing at an individual level.