Tracking the journey towards mobile money interoperability: Emerging evidence from six markets: Tanzania, Pakistan, Madagascar, Ghana, Jordan and Uganda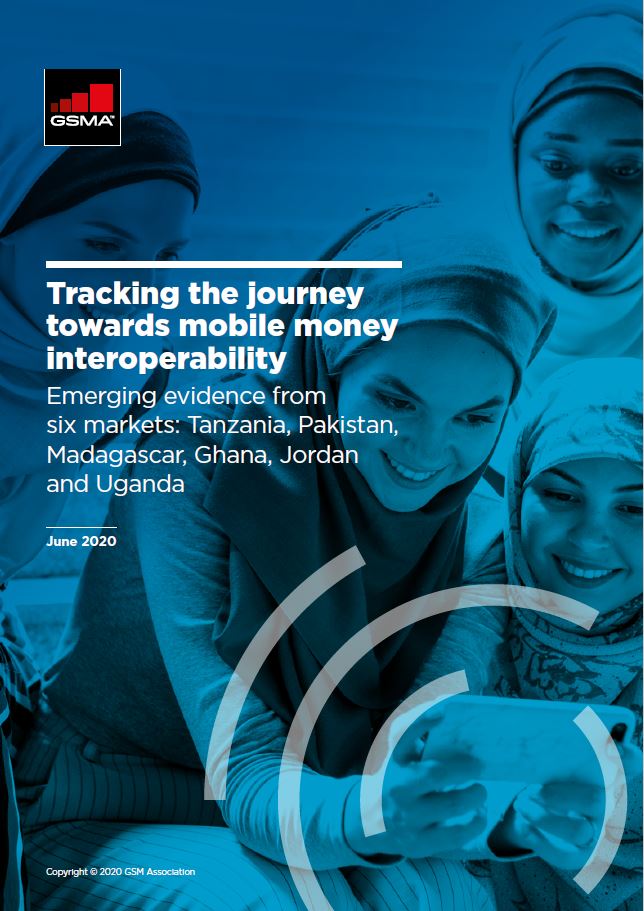 While the growth of mobile money interoperability indicates that the service is becoming increasingly relevant in both national and international payment ecosystems, the journey has been complex. There are different approaches to interoperability, and stakeholders can arrive at implementation from a variety of directions.
This report features the interoperability journeys and lessons of six countries: Tanzania, Pakistan, Madagascar, Ghana, Jordan and Uganda. We focus largely on mobile money integrations between mobile money providers and offer insights on the experiences of these markets, which are at different stages of an interoperability process. While some have relatively mature A2A interoperability solutions, others are just entering their implementation phase. As different approaches to interoperability are attracting more attention, this report will first clarify some topics of importance as they relate to interoperability, such as financial inclusion, competition and agent interoperability.
Related resources
Many paths to mobile money interoperability: Selecting the right technical model for your market
Receive the latest insights on mobile money straight to your inbox by subscribing below.