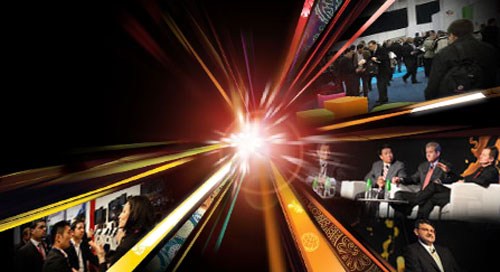 The number of LTE connections in Asia Pacific will exceed 120 million by 2015, according to new data released today by Wireless Intelligence*. This aggressive growth will be spearheaded by China with the country expected to account for nearly half (57.9 million) of the total number of LTE connections in Asia Pacific during this period. Major Asian countries are currently driving HSPA and LTE Mobile Broadband uptake to boost productivity, enhance GDP and build more efficient, information-based economies.
Behind China, the three largest LTE markets in the Asia Pacific region in 2015 will be: Japan, with 26.5 million connections; Indonesia with 13.1 million connections; and South Korea with 9.8 million connections.
Significant growth is also anticipated in other leading Asia Pacific countries including Australia, Malaysia, the Philippines and Taiwan as mobile operators and vendors embrace the additional capacity and enhanced throughput for next-generation Mobile Broadband services that LTE offers. Access to high-speed LTE-enabled Mobile Broadband will facilitate a wide variety of socio-economic benefits across Asia Pacific that will empower education, improve health services, increase trade and drive innovation. Critically, the establishment of widespread broadband connectivity across the region will sustain economic development through enhanced levels of productivity.
"LTE technology continues to enjoy strong growth in the Asia Pacific region with clear intentions from NTT DoCoMo and CSL to launch commercial LTE networks this year," said Michael O'Hara, chief marketing officer, GSMA. "An additional 36 LTE networks are currently being planned across Asia Pacific. This strong momentum is reflective of the sustained rise in consumer demand for data, the absence of fixed line infrastructure in many parts of the region and the need to provide the necessary network capacity to enable next-generation mobile services."
"The introduction of high-speed LTE will increase demand for mobile Internet and Mobile Broadband in Asia Pacific. Among many possible adoption scenarios, the release of digital dividend spectrum will play an important role in connecting consumers to these new networks," said Joss Gillet, senior analyst, Wireless Intelligence.
The significant progress made by the GSMA and its members to enable voice functionality over LTE networks is also driving LTE traction in the Asia Pacific region. The GSMA's VoLTE initiative, which is focused on developing a single common solution for providing voice over LTE, now has more than 80 participants from the world's mobile operator and vendor community. The GSMA, together with ZTE and CSL, will be showcasing this progress at Mobile Asia Congress this week, delivering a live demonstration of the VoLTE client in action over a test LTE network.
"As a pioneer in the deployment of LTE/DC-HSPA+ technology, CSL fully supports GSMA's VoLTE initiative," said Joseph O' Konek, chief executive officer, CSL Limited. "We have successfully tested VoLTE on our network and we are ready to join our fellow operators worldwide in a voice implementation that is used by the entire industry because this will ultimately benefit customers by giving them access to a huge variety of devices that will work across any network."
China's major operators, including China Mobile and China Unicom, are backing LTE. Following its recent test network deployment at Shanghai World Expo, China Mobile will begin the construction of TD LTE pilot networks to test the technology in major Chinese cities from next year. The supporting ecosystem for TD LTE technology continues to build globally, driving economies of scale for other operators. TD LTE technology is set for deployment in India and is also attracting the attention of WiMAX operators in the US who are contemplating LTE migration in the future. China Unicom is due to conclude LTE trials next year and China Telecom is also likely to launch LTE in the future.
The countries expected to drive the Asia Pacific LTE market currently have a strong HSPA and HSPA+ installed base from which to migrate. According to the latest statistics from Wireless Intelligence, there are 120 million HSPA connections in the Asia Pacific region. HSPA has achieved 90% growth in Asia Pacific over the past 12 months. In the same period, total mobile connections in the region grew by just 23%, demonstrating the momentum that HSPA is building. The largest HSPA markets in Asia Pacific currently include South Korea with 30 million connections, Japan with 28 million, Australia with 13 million and China with 10 million.
Since both LTE and HSPA are members of the GSM family of technologies, all mobile operators deploying HSPA will benefit from a clear upgrade path to LTE. Both technologies also benefit from the global GSM ecosystem that currently supports more than 350 million HSPA connections globally, drives down equipment and device costs while enhancing consumer choice.
Translations
Simplified Chinese
Traditional Chinese
French
German
Japanese
Korean
Malay
Spanish
About the GSMA
The GSMA represents the interests of the worldwide mobile communications industry. Spanning 219 countries and territories, the GSMA unites nearly 800 of the world's mobile operators, as well as more than 200 companies in the broader mobile ecosystem, including handset makers, software companies, equipment providers, Internet companies, and media and entertainment organisations. The GSMA is focused on innovating, incubating and creating new opportunities for its membership, all with the end goal of driving the growth of the mobile communications industry.
About Wireless Intelligence
Wireless Intelligence is the definitive source of mobile operator data, analysis and forecasts. Relied on by a customer base of over 700 of the world's mobile operators, device vendors, equipment manufacturers and leading financial and consultancy firms, the data set is the most referenced in the industry. With over 5 million individual data points – updated daily – the service provides coverage of the performance of all 940 operators and 640 MVNOs across 2,200 networks, 55 groups and 225 countries worldwide.
For more information, please visit Mobile World Live, the new online portal for the mobile communications industry, at www.mobileworldlive.com or the GSMA corporate website at www.gsmworld.com.
Press contacts
Brian Paterson / Tracy Cheung
Tel: +852 9755 3310 / +852 9366 7761
E: mac@ebacomms.com
Daniel Lowther: +44 7747 636 687
press@gsm.org