About
GSMA North America plays an integral role in the deployment of emerging technologies and digital solutions, ensuring that North America remains an innovative and prosperous market. Last year, it supported commercial launches of multiple Mobile IoT networks in the U.S. and Mexico, thus laying the foundation for the arrival of a huge number of low-cost, low-power IoT devices and services. As of July 2018, it has facilitated full-IP operator Interconnects of Advanced Communication services, Business Messaging Labs, pre-commercial pilots, monthly active users of RCS (rich communication services), and interoperable operator identity solutions. Furthermore, GSMA North America continues to support the global GSMA programmes in driving 5G Fixed Wireless Access with operators, achieving commercial success for Mobile Connect and driving the launch of commercial Mobile IoT networks.
Meet the North America Team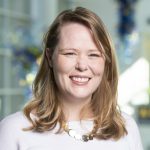 Campbell Massie
Advocacy Director, GSMA
Campbell Massie is the Advocacy Director for GSMA's North America region. Located in Atlanta, she is focused on telecommunications policy and outreach in the United States, Canada and the Caribbean.  Prior to joining the GSMA in 2019, Campbell held roles at AT&T managing corporate communications for the internet of things and prepaid business groups. Prior to AT&T, she worked in public affairs for CTIA in Washington D.C.
Campbell holds an MBA with a concentration on Strategy and Innovation from Georgia Tech's Scheller College of Business. She is also a graduate of the University of Missouri with bachelor's degrees in journalism and Sociology.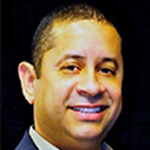 Carlos Bosch
Head of Region, GSMA
With over three decades of experience in the telecommunications industry, Carlos J. Bosch serves as Head of GSMA North America and is responsible for overseeing the adoption and implementation of the GSMA's technical and strategic programmes and policy in the US, Canada, and the Caribbean. Carlos manages the delivery of the Regional Interest Group (RIG) meetings, a platform for mobile operators to discuss and address region-specific issues, regional approaches to global issues, and coordinates the technical training of both operators and government representatives.
Carlos represents the GSMA to international organisations and government entities such as the United Nations, the World Economic Forum, and the Federal Communications Commission (FCC). He is frequently invited to present to public and academic entities such as the University of Georgia, the Government of the City of Atlanta, the Presidency of Peru, the International Telecommunications Union, the White House, 3GPP and the Program of the United Nations for Development.
Prior to joining the GSMA, Carlos worked with fixed and wireless operators and vendors worldwide, on a wide range of services, including network design and system integration, product development and go-to-market testing, operations, and strategy.
Carlos is originally from Ponce, Puerto Rico, and has a BS in Engineering and Applied Mathematics from West Virginia University. He is fluent in English, Spanish and Portuguese.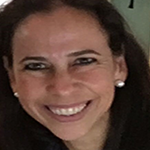 Judith Azcunes
Sr. Technology Project Manager , GSMA
Judith Azcunes is the Project Manager for the GSMA North America Technology team, supporting the planning, development and implementation of different initiatives in the Regions including GSMA Tech4Girls Programme and GSMA events. Judith is a certified Project Manager Professional (PMP) with more than 18 years of experience managing projects in the Americas and the Caribbean. Prior GSMA, Judith worked in Automated Data Collection systems implementation. Judith has also a strong background in Finance and Business Development and worked for 14 years as board member of ACAMECA, part of Eugenio Mendoza Foundation, providing micro-credit to small entrepreneurs, funded by the Inter-American Development Bank.
Lydia Cash
Researcher - Intern, GSMA
Lydia is the Research Intern for GSMA North America, working and living in Atlanta, Georgia. Passionate about the intersection of technology and communication, Lydia is a Research intern for GSMA North America. Her areas of focus are event planning, regional project support and aid for the GSMA Tech4Girls Program (gsma.com/tech4girls). Lydia's love for innovation and problem-solving drives her to explore cutting-edge solutions that push the boundaries of communication systems.
Lydia holds a bachelor's degree in international relations from Agnes Scott College. This academic foundation has equipped her with the skills to delve into the complexities of communication systems within a globalized world.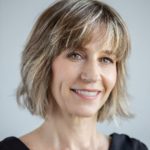 Paula Ferrari
Director Corporate Communications & Advocacy Marketing, Americas , GSMA
As Corporate Communications & Advocacy Marketing Director, Paula leads overall communication activities supporting the organization's advocacy mission and strategic goals in Latin America, the Caribbean and North America.
Paula joined the GSMA in 2014 to establish the 'We Care' industry reputation campaign bringing together the mobile industry and Latin American governments to advance the UN Sustainable Development Goals and drive digital inclusion across the region. She strongly advocates for digital inclusion, gender equality and diversity, leading to a better and sustainable future. In 2019 she represented the GSMA as Topic Chair for Digital Inclusion within the W20 (Women 20) group, which advises the G20 member states.
Recognitions in her career include an EIKON award for excellence in Corporate Communication, the UPWARD award given to women committed to gender equality, and recognition from the Organization of American States (OAS) and the Women Economic Forum for the implementation of the GSMA Tech4Girls initiative in Latin America.
Before joining the GSMA, Paula held progressive communications and marketing positions in companies such as British Telecom (formerly known in Argentina as Comsat Lockheed Martin), Pamar Jacques Whitford, Reader's Digest, and ProMéxico, the Mexican Federal Government agency responsible for attracting foreign investment. Paula holds a BA in Public Relations and post-graduate studies in marketing communications, political marketing, digital businesses and digital transformation.
Ruben Flores Carrillo
Technology Manager, GSMA
Ruben Omar Flores Carrillo is the Technology Manager for GSMA's North America Region. Located in Atlanta, he focuses on assisting and guiding GSMA members with the adoption, design, development, and deployment of GSMA specifications and recommendations.
Ruben Omar collaborates with diverse internal and external stakeholders to meet organizational objectives based on the understanding of systems protocols and wireless network interfaces. He is also responsible for technical activities within the Regional Interest Group (RIG) and other working groups.
He is a technology executive with over 25 years of global experience in the technology and media industries in North, Central and South America, EMEA and APAC. Ruben Omar holds a bachelor's degree in Mechanic Engineering with a specialization in Telecommunications.