The GSMA is the industry appointed First Level EID (eUICC Identification Number) Assignment Authority responsible for coordinating the issuance and use of the eUICC identification numbers. Each eSIM is required to have a unique, persistent and secure EID to identify an embedded or removable eUICC, as defined in SGP.29.
The GSMA eUICC Identity Scheme provides each eUICC manufacturer with the first 5 digit identity code to form the first part of the 32 digit EID and shown below.
What is and who needs an eUICC Identification Number (EID)?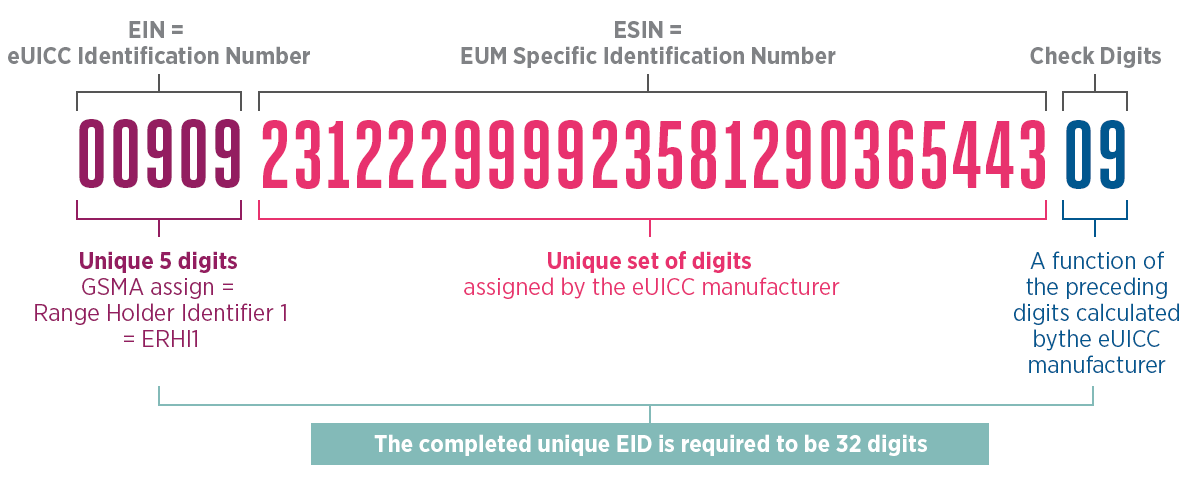 To create the 32 digit number, eUICC manufacturers must start with the first 5 digits, known as the eUICC Identification Number (EIN).  The ERHI1 number is allocated by the GSMA, according to the industry eSIM specification eSIM specification SGP.29.
Please get in touch, using the button below, if you would like to know more or register for the scheme, there is an annual fee charged to cover the scheme's administrative costs.