Mobile Spectrum – Maximising the Socio-Economic Benefits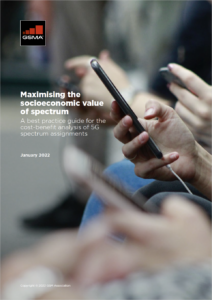 The challenge policymakers often face is deciding the most efficient way to use each spectrum band. In short, how to deliver the greatest socio-economic benefits overall. To help, this report provides practical guidance for the implementation of a cost-benefit analysis (CBA) to quantify the impact of different spectrum assignment strategies.
Radio spectrum is a critical and scarce natural resource. The licensing choices made by governments and regulators impact all aspects of connectivity in a country.
To facilitate the use of CBAs further, the report illustrates the theory in practice by quantifying the costs and benefits of two case studies that some regulators are either currently facing or might face in the context of 5G:
Should set-asides for local users be made in prime 5G bands?
Are set-asides for new entrants justified?
To learn the full story about how to maximise socio-economic benefits, download the report below. Also, read the blog post from the GSMA's spectrum team and GSMA Intelligence.