The results of WRC-19 set the stage for exciting new opportunities with 5G. At the same time, preparations for WRC-23 already allow us to make 5G expansion a priority with IMT Agenda Items 1.1, 1.2, 1.3, and 1.5. The GSMA's WRC Series helps keep you up to date on the most important mobile topics.
The World Radiocommunication Conferences have played an important role in the mobile industry's connection of over 5 billion people all over the world. They have helped make the internet the most important enabler of social development and economic growth of our time. 5G doesn't just represent a new generation of mobile technology but the starting point of a new revolution in connectivity.
However, the full line-up of beneficial services in areas such as healthcare, manufacturing and clean, smart cities will only be possible when the right spectrum is made available.
The results at WRC-19
At WRC-19 in Sharm El-Sheikh, delegates took a big step in making high frequency mmWave spectrum available in bands such as 26 GHz and 40 GHz. Striking a balance between enabling exciting new opportunities with high capacity mmWave 5G and protecting existing radio services. The burgeoning global ecosystem around mmWave spectrum gets a big boost to support the development of affordable services and devices.
Spectrum for coverage at WRC-23
Now we need to talk about coverage and there is a clear roadmap for the future of 5G spectrum identification over the next four years. WRC-23 will look at mid-band spectrum as well as coverage frequencies below 1 GHz. These bands and this work will help ensure the benefits of 5G reach everyone.
The preparatory work for WRC-23 kicked off in earnest with the CPM23-1 meeting. For IMT, it encompasses spectrum bands such as 470 MHz-960 MHz (AI 1.5) and the 3.5 GHz, 4.8 GHz and 6 GHz ranges (AIs 1.2 and 1.3). Download our overview below for more information.
To learn more about mmWaves and other topics at WRC-19 such as the 3.5 GHz range and 600 MHz, download our other reports, infographics, letters and articles below.
Relevant reports and position papers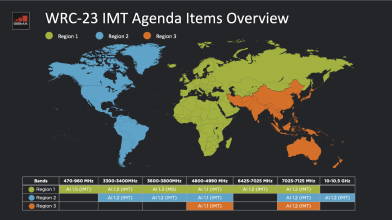 WRC-23 IMT Agenda Items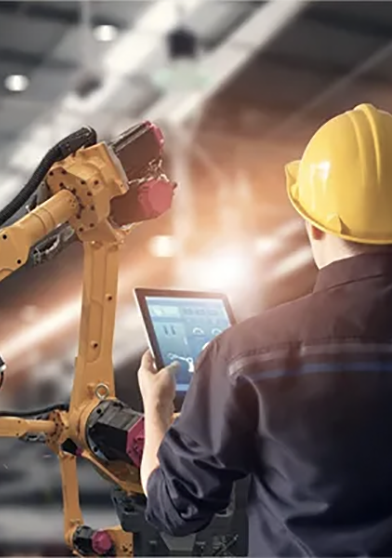 WRC-19 results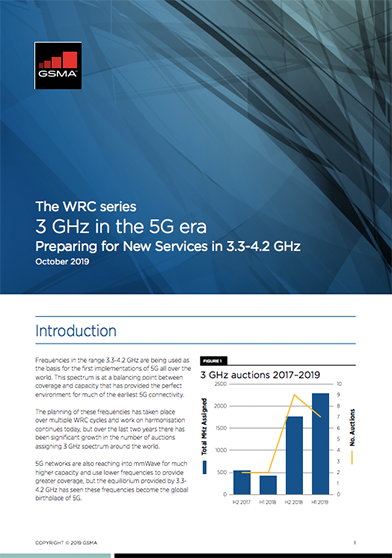 3 GHz in the 5G era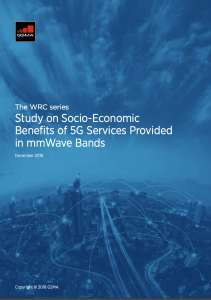 The Socio-Economic Benefits of mmWave 5G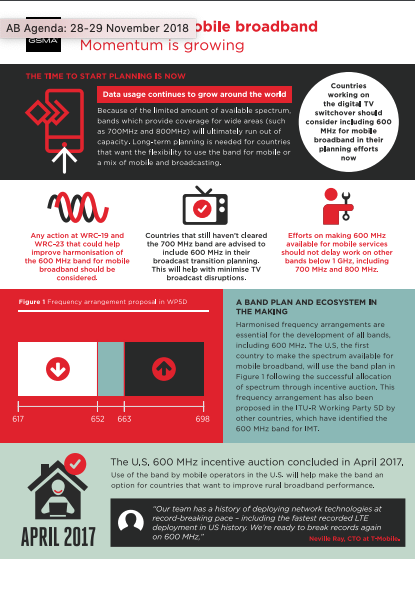 600 MHz for mobile broadband infographic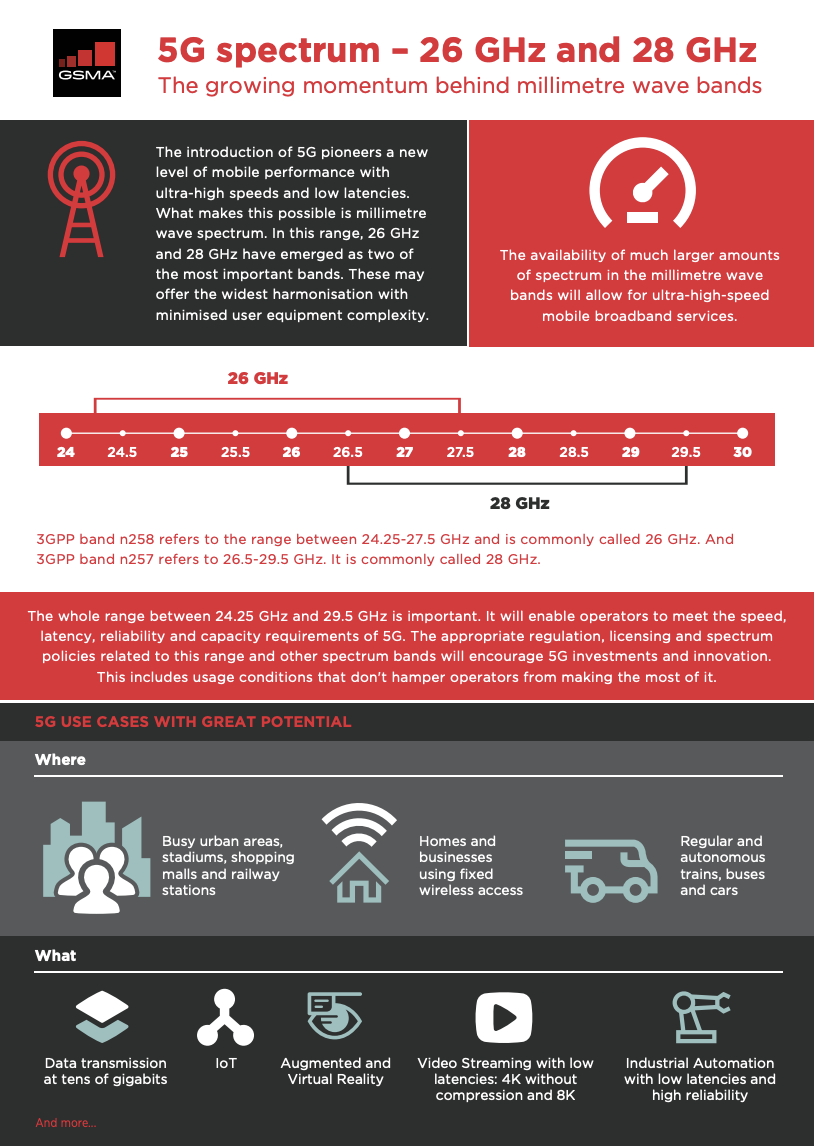 5G spectrum – 26 GHz and 28 GHz Infographic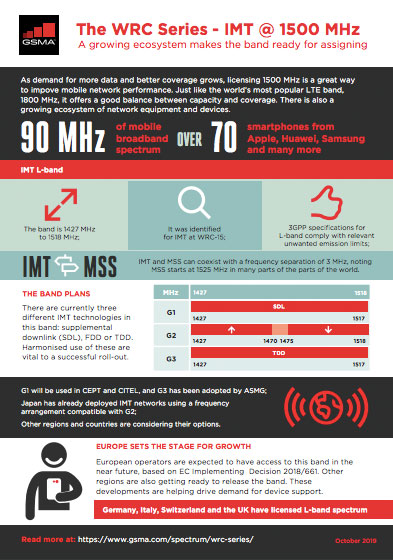 IMT @ 1500 MHz