Did you miss the GSMA and OpenMarket RCS Webinar? Access the webinar recording online and catch up on what you missed. We'll bring you up to speed on the technical developments, consumer preferences and brand interest in RCS.
Rich Communication Services (RCS) is poised to become the largest disruption in mobile engagement since the smartphone. Considered the next evolution of mobile messaging, RCS delivers rich content and mobile app-like functionality directly into the #1 most commonly used feature of phones today, the SMS inbox.
This 50 minute webinar covers:
– Current state-of-play of RCS
– Review of major players in RCS
– Results of a 4 country (US, UK, CA, ES) consumer survey on RCS
– Share how brands like FICO, Virgin Trains, and Sky are looking to use RCS
– How to get involved with RCS today
Watch the webinar recording
This webinar is hosted by OpenMarket.
Presenters: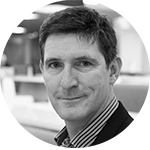 David O'Byrne, IP Communications Project Director, GSMA.
David is responsible for standardisation and adoption of Rich Communications Services by Operators, Vendors and Mobile Operating System providers. He is also responsible for continuous improvement in VoLTE, ViLTE and VoWiFi specification and deployment, and development of Messaging as a Platform. He is a regular speaker at industry events on the subject of the evolution of IP Communications. Prior to joining GSMA, David has held a variety of technology and strategy roles at iHeed, Microsoft, Vodafone and Eircom.
David holds a Bachelor of Engineering Degree from University College Dublin, Ireland and MBA Degree from Open University, UK. He is based in London.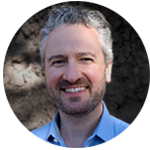 Oisin Lunny, Chief Evangelist, OpenMarket
Helping the biggest brands in the world use mobile messaging to connect with their customers in the moments when it counts.
Oisin's background of over 25 years in technology and media includes roles as UK Managing Director for the world's largest social space for teens, and Global Product Manager for Media Services at Europe's largest network operator. Oisin has spoken at over 150 conferences including TEDx and four times at SXSW, contributes to The Guardian and Digital Doughnut, sits on advisory boards for SXSW and The Economist Big Think, and was named the #5 most engaged marketer in the UK by LinkedIn.
Oisin maintains a parallel profile as film composer, producer and DJ.