Global Cloud AR/VR Summit
Cloud AR/VR is the killer application for 5G. Through the unlimited speed and real time responsiveness that 5G enables, Cloud AR/VR is set to revolutionise the mobile broadband experience, changing the service architecture and related business models to the benefit of all industries.
New 5G services are set for rapid global adoption enabled by thin clients, broad pipe and cloud based applications.
Register now for the Global Cloud AR/VR Summit and hear from BOE Technology Group, Deutsche Telekom, GSMA, HTC, Huawei, IHS Markit, Intel, KDX and Niantic. The event will bring together operators and industry partners across the ecosystem to explore:
Cloud AR/VR concept and deliver its values to the entire industry
Key application scenarios and new changes brought by 5G and Cloud
A Cloud VR reference architecture, key technologies, standards and challenges
Business models and best practice from market leading operators
During the Summit, GSMA will launch the Cloud AR/VR Forum together with key ecosystem stakeholders. The Forum aims to provide all industry and wider ecosystem stakeholders with market representation to accelerate the wide-spread adoption of Cloud AR/VR and other 5G services.
Please register your interest by submitting your details in the form below:
Alex Sinclair, Chief Strategy and Technology Officer, GSMA
VR/AR Technology Development and Application
Paul Brown, General Manager, HTC
Industry Practice of Cloud Games
Omar Tellez, Vice Present Strategic Partnerships, Niantic
Caroline Chan, Vice President in the Data Center Group, General Manager of 5G Infrastructure Division, Intel
Simulated Reality – a New Immersive Scenario
Zhang Biao, 3D Group President, KDX
5G Preparation and Preliminary Exploration for Cloud VR
Martin Ilboska, Co-Chair of GSMA Cloud AR/VR Project, Senior Technical Project Manager Innovation Hub, Deutsche Telekom
Panel Discussion:
1) Why are we setting up the Cloud AR/VR Forum?
2) How do you view the opportunities of telcos in the 5G + Cloud era?
3) What are your expectations and contributions to the GSMA Cloud AR/VR Forum?
Arash Ashouriha, SVP Group Technology Innovation, Deutsche Telekom (moderator)
Alex Sinclair, Chief Strategy and Technology Officer, GSMA
Zhang Wenlin, President of Strategy Department, Chief Strategy Officer, Huawei
Philip Yuan, Vice President, BOE Technology Group
Piers Harding-Rolls, Research Director, IHS Markit
GSMA
Deutsche Telekom
Huawei
End of Cloud AR/VR Summit
Feng (Philip) Yuan
BOE Technology Group,
Feng (Philip) Yuan
Mr. Feng (Philip) Yuan is the Vice President of BOE Technology Group Co., Ltd. He graduated from Tsinghua University in China, with an MBA degree.
Prior to his current roles, Mr. Yuan served as senior manager of Strategic Planning Department, Director of Corporate Office, and general manager of Domestic sales in BOE. He is an expert in semiconductor display industry, with years of sales practices and marketing research. Previously, he has been invited by Korea IMID, China Hi-tech Fair etc. as a keynote speaker.
→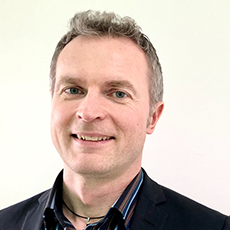 Martin Liboska
Deutsche Telekom,
Martin Liboska
Martin Liboska is Co-Chair of the GSMA Cloud AR/VR Project and Senior Technical Project Manager Innovation Hub at Deutsche Telekom.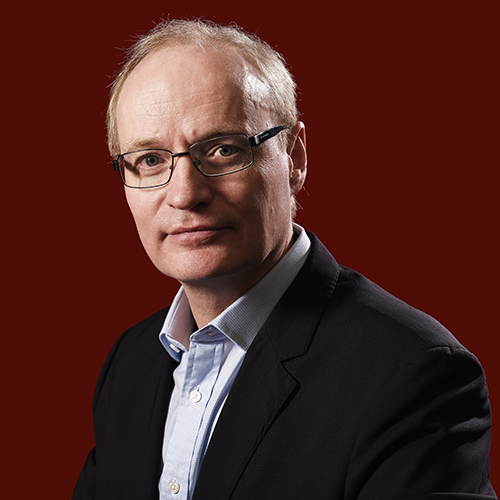 Alex Sinclair
Alex Sinclair is the Chief Technology Officer at the GSMA. With more than 25 years in telecommunications in general and mobile in particular, Alex has worked for a number of companies in the UK, Germany and the US. In the early 1990's, Alex was part of the project team that launched the T-Mobile D1 network in Germany. In 1995, Alex helped Syniverse to launch their GSM clearinghouse business. Prior to joining the GSMA, Alex was Director of Network Engineering at ICO (a Global Satellite venture). Alex has served as Chief Technology Officer of the GSMA since 2005.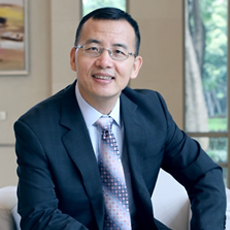 Will Zhang
Will Zhang joined Huawei in 1999. He was appointed as the president of Strategy Department in 2012. In his role, Will is responsible for Huawei's corporate strategy, technology strategy and standards & industry development.
Will has taken various roles in R&D and Marketing from 1999 to 2012. He served as the Chief Marketing and Strategy Officer for China market and the Marketing Director of Key Account in Europe. He started as an engineer, then PM,SE and Deputy Director at GSM Product Line; and later a SE and Deputy Director in Wireless Research & Standards. He was responsible for innovation in most of his roles, and successfully led plenty of groundbreaking innovation projects for the company.
Will holds a master of science degree in Electrical Engineering from Ocean University of China.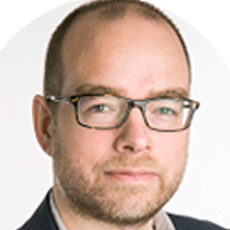 Piers Harding-Rolls
Rolls, IHS Markit
Piers Harding-Rolls
As Research Director. Piers leads research and analysis of the $118 billion games market at IHS Markit. He is also lead analyst across the immersive computing technologies of virtual and augmented reality.
As head of games research, Piers leads a global team of analysts tracking the evolution of the games sector across all major channels, platforms and monetisation models. This team produces the class leading Games Intelligence research products. He is an acknowledged expert in the market transition from physical media to digital games opportunities.
As lead analyst of AR and VR research, he manages and brings together research across immersive computing technologies from multiple teams within IHS Markit. His remit includes developing thought leadership and forecast models related to consumer VR/AR.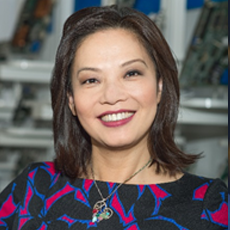 Caroline Chan
Caroline Y. Chan is Vice President in the Data Center Group and General Manager of the group's 5G infrastructure division at Intel Corporation. She has overall responsibility for Intel's global network infrastructure strategy and solution development related to 5th-generation wireless technology. Chan and her team identify and develop use cases that incorporate the Internet of Things, innovation in wireless technologies and deployment models, such as mobile edge computing and alternative spectrums that will enable new service providers and enterprise networks.
Since joining Intel in 2009, Chan has worked closely with telecommunications vendors, operators and application developers to advance strategy and marketing in virtual RAN, mini Cloud-RAN and mobile edge computing technologies. Before leading the 5G infrastructure division, she spent six years as director of wireless technology and strategy. In that position, Chan oversaw server CPU extension into Intel's wireless infrastructure business, a role that encompassed investment strategy, CPU adoption and modification, marketing, and business development. Earlier in her Intel career, she led strategy and business development for the WiMAX program office.
Before joining Intel, Chan had a 15-year career at Nortel Networks Corp., culminating in her role as director of 4G wireless product management.
Chan holds bachelors and master's degrees in electrical engineering from the University of Texas at Austin and the University of Massachusetts Amherst, respectively. She serves on the board of the Telecom Infrastructure Project and the xRAN organization. Her contributions in the area of virtualized wireless radio access networks earned Chan an Intel Achievement Award in 2016.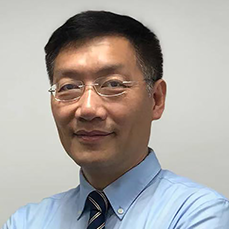 Zhang Biao
Mr. Zhang Biao graduated from Stanford University, with a master of electrical engineering, worked as design manager at SGI, Project Manager at NPL, Co-founded SmartASIC, served as VP of Engineering, Co-founded Huaya Microelectronics(Shanghai)Inc., served as CEO, Joined KDX as 3D Group President. Mr. Zhang Biao is a well-known expert in the semiconductor industry.
Omar Tellez
Mr. Téllez serves as VP Strategic Partnerships at Niantic, the publisher of Pokémon GO, Harry Potter Wizards Unite and Ingress. Niantic's augmented reality platform provides dynamic ways to connect digital information, objects, and experiences with the physical world in situ as users experience them. At Niantic, we believe that the intersection of geospatial technology, real world gaming, and planet-scale augmented reality, can transform the mundane into something more colorful and fun, and can provide a useful nudge to go off and see new places and meet new people.
Mr. Téllez has served on the boards of Tenor (acquired by Google) and Moovit (Sequoia Capital) where he was their President. Prior to Moovit, Mr. Téllez was the CMO/EVP Business Development for Synchronoss Technologies the best software IPO of 2006 (Goldman Sachs, Deutsche Bank).