GSMA RCS Business Messaging Awareness Lab #18 – Mobile 360 Russia
The Future Networks Programme will be hosting the eighteenth GSMA RCS Business Messaging Lab during Mobile 360 Russia on Wednesday 31 October at 9:00-13:00.
Attending a GSMA RCS Business Messaging Lab will allow you to contribute to the future of business messaging. From designing customer experience, to informing the GSMA standards, your contribution will ensure an open ecosystem that works together to realise the value estimated by 2020 of $74 billion.  Networking is a major part of the Lab series, and individuals have made important connections at the Labs they have gone on to work with.
The Awareness Lab is aimed at companies that are new to RCS. The purpose of these Labs is to provide individuals with an understanding of the Operator RCS service, the GSMA Universal Profile standard, the RCS Ecosystem (Operators, Brands, Technology Companies and Marketing Companies), RCS global deployment, handset adoption, customer experience, brand trials, commercial models and privacy, and security and trust. The Awareness Lab is open to both members and non-members.
Please register your interest in attending by clicking on the button below and submitting your details in the form on the next page.
Jill Cooper, Programme Marketing Director, GSMA
The RCS Business Opportunity
Catherine Maguire, Operator Engagement Manager, GSMA
RCS Brand Showcase: Boston Pizza
Jill Cooper, Programme Marketing Director, GSMA
Key Considerations when Launching RCS:
– Legal and regulatory aspects
– Interconnect
– Good practices for RCS Business Messaging
– Commercial Models
Kobus Smit, Strategic Engagement Director, GSMA
Niko Alexiadis, Project Manager, GSMA
Launching RCS: Japanese Case Study
Niko Alexiadis, Project Manager, GSMA
RCS Brand Showcase: Express
Jill Cooper, Programme Marketing Director, GSMA
Making RCS a Brand Reality: Engaging a Global Audience
Nina Knezevic, Telecom Solutions Director, Infobip
Nick Lane, Mobilesquared (via teleconference)
RCS in this CIS – How GMS is preparing to bring value to the operator community
Chyngyz Nuraliev, Regional Director for the CIS and Turkey, GMS Worldwide
RCS Brand Showcase: Paris Saint-Germain
Jill Cooper, Programme Marketing Director, GSMA
RCS Business Messaging – A Rich New Channel for Brands
– Google & RCS
– Opportunity & Benefits
– Where we're headed
Jason Choy, Business Development Director, Google
Reinventing the Messaging Experience
Andrey Budegechiev, Samsung
The 5 Minute Chatbot
– Chatbot solutions for mobile commerce
– Leveraging Mobile Identity
– Live demonstration – how small businesses can quickly build their own chatbots
Ron Nessim, Chief Process Officer, Summit Tech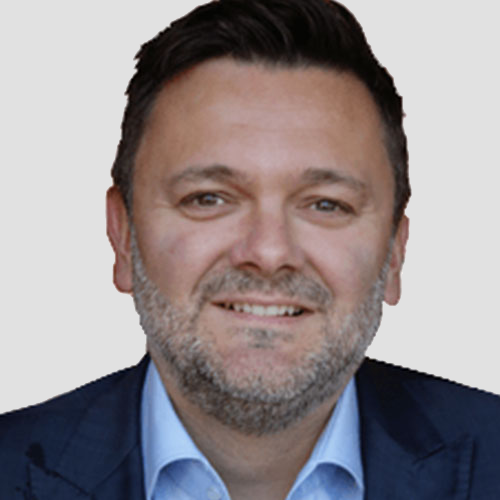 Nick Lane
Chief Insight Analyst, Mobilesquared
Nick Lane
Nick founded Mobilesquared in 2008 to deliver specialist research and consultancy across all areas of the mobile and telecommunications industries, and has authored strategic industry reports on topics including; OTT, RCS, A2P SMS messaging, unified communications, mpayments, mobile advertising, premium rate services, apps and content, and technology. Nick's work is extensively covered in the mobile, business, and marketing press, and he has been interviewed on mobile and tech topics by media including the BBC, Bloomberg, The Financial Times, and CNN. He speaks at conferences around the world, and is a judge for the Global Mobile Awards, the MEFFYS and the EMMAs. Prior to founding Mobilesquared, Nick was principal analyst at Informa Telecoms & Media (now Ovum), after having spent ten years as a tech journalist working on leading global B2B titles.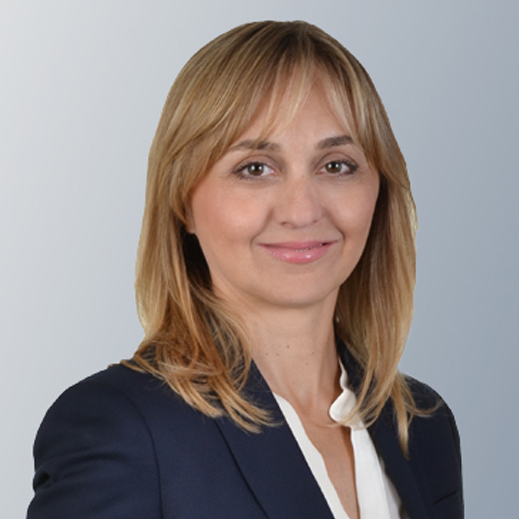 Nina Knezevic
Director of Telecom Solutions – Infobip,
Nina Knezevic
Nina Knezevic
An experienced international telecom professional, previously of Vipnet Croatia and A1 Telekom Austria Group, Ms. Knezevic is currently in charge of Infobip's strategic approach to SMS firewall and monetization projects, as well as telco-oriented RCS business development. Ms. Knezevic holds a degree in electrical engineering and an MBA from the University of Zagreb, Croatia.
Kobus Smit
As Senior Director, Strategic Engagement, Kobus Smit is responsible for the engagement of Mobile Network Operators (MNOs) and related parties with GSMA programmes and activities in Europe. This entails bringing together stakeholders around key strategic initiatives for the benefit of mobile operators, the industry as a whole and the millions of people using telecommunication products every day. Prior to joining the GSMA, Kobus spent 8 years with Deutsche Telekom, where he was responsible for the development and evolution of Voice and Messaging products. During this time, he was Chair of the "IP Communication Leadership Team" – a cooperation between the world's leading mobile telecommunication operators to deliver enriched, quality communication services globally. Earlier in his career, Kobus was CMO of Nimbuzz (a mobile chat, messaging and VoIP provider), headed a mobile start-up, led Product Marketing for a major energy provider and held positions in management- and strategy consulting. Kobus holds an MBA from the Rotterdam School of Management and degrees in Industrial Engineering from the University of Pretoria. He has lived and worked in South Africa, the United Kingdom, the Netherlands and Germany.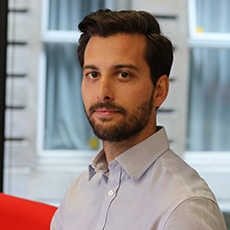 Niko Alexiadis
Project Manager - Networks, GSMA
Niko Alexiadis
Niko has been with the GSMA for 5 years, working across several technical and commercial projects on Future Networks, RCS, and Mobile Money. He has been working with operators across the globe on key industry issues. On RCS he has been convening the industry on topics like sender verification and charging models.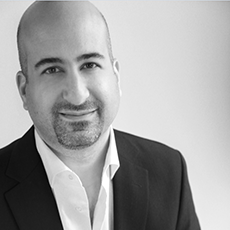 Ron Nessim
Chief Process Officer, Summit Tech
Ron Nessim
Ron Nessim is actively engaged in building innovative RCS products at Summit tech. He has been participating in GSMA working groups and RCS since 2008, and works with the product team at Summit Tech to deliver commercialized services using RCS and IMS on a global scale. Summit Tech is known for implementing best in breed solutions for MaaP, RCS Plugins, 5G RCS, Connected Cars, Enriched Calling, Connected Living, mHealth, Virtual Reality (VR) Calling, IMS Drones, Robots and RCS cryptocurrencies.  Still working on getting new social media quotes that haven't been used in the past for other GSMA events, preferably something relevant to Asia.