GSMA RCS Business Messaging Awareness Lab #28 – AfricaCom
Venue: 15 on Orange, Orange Street, Cape Town
The Future Networks Programme will be hosting the twenty-eighth GSMA RCS Business Messaging Lab sponsored by Out There Media, on Monday 11th November 2019 to coincide with AfricaCom.
Attending a GSMA RCS Business Messaging Lab will allow you to contribute to the future of business messaging. From designing customer experience to informing the GSMA standards, your contribution will ensure an open ecosystem that works together to realise the value estimated by 2020 of $74 billion. Networking is a major part of the Lab series, and individuals have made important connections at the Labs they have gone on to work with.
The Awareness Lab is aimed at companies that are new to RCS. The purpose of these Labs is to provide individuals with an understanding of the Operator RCS service, the GSMA Universal Profile standard, the RCS Ecosystem (Operators, Brands, Technology Companies and Marketing Companies), RCS global deployment, handset adoption, customer experience, brand trials, privacy, security and trust.
In addition to taking advantage of important networking opportunities, you'll also have the chance to hear from high-profile speakers on the following topics and more:
Global and Regional position of RCS
Achieving scale
Technical solutions
The business case for RCS Business Messaging
Brand campaigns and results showcased at MWC Barcelona 2019
Out There Media (OTM), is a leading mobile advertising and data monetisation company that uniquely links mobile operators with advertisers via its proprietary, award-winning technology, Mobucks™. The company's platform Mobucks™ enables mobile operators to monetise their data, assets and subscriber base while at the same time enabling brands and agencies to reach their audiences in a highly targeted manner with OTM's "micro-targeting at scale" approach – leading to unprecedented levels of consumer engagement. OTM has recently announced a partnership with Vodafone Group for RCS offerings. The partnership was kicked off by two highly successful campaigns with McDonald's and Disney that mark a major breakthrough in the global digital advertising industry. Headquartered in Vienna, Austria, with operations across the globe, OTM works with Fortune 500 companies including:  Unilever, Pepsi, Nestle, L'Oreal, Coca Cola and P&G. The company currently has access to 700m subscribers with a plan to reach 3bn people globally by 2020.
For more information about Out There Media, please visit Out-There-Media.com
AfricaCom brings together 15,000 attendees, 450 speakers and 500 exhibitors from the African Telecoms and Technology industry.  Whether your focus is connectivity infrastructure, disruptive technologies, digital services or ICT strategy, this is this event provides opportunities to network and learn.
For more information about AfricaCom, please visit AfricaCom.com.
Registration for this event is now closed.
Jill Cooper
Programme Marketing Director
GSMA
Catherine Maguire
Operator Engagement Manager
GSMA
Bridging our Usage Gap
The next billion are the mobile-only generation…Powered by rising smartphone penetration
Global Internet penetration has passed 50%, but in SSA, we still have a long way to go at half of the global average.
Enablers of Mobile Internet Adoption Improving if we can leverage availability of local content services to stimulate demand
Akinwale Goodluck
Head Sub Saharan Africa
GSMA
Orange MEA RCS launch status and Chatbots case studies
Orange MEA RCS service overview
Chatbot Case Studies
Orange RCS Partnership ecosystem
Yassine Hamoudi
Communication Service Director – RCS Program Lead, MEA region
Orange
The first RCS Campaigns in Africa
Presenting the first ever RCS campaigns that run in South Africa via Vodafone/Vodacom for Disney and McDonalds
Analysing spectacular RCS results
Thoughts for the future
Kerstin Trikalitis
CEO
Out There Media
Vodacom RCS Update
Our customer needs are evolving
A2P Customer Journey
Campaign Feedback
Ashraff Paruk
Managing Executive for Digital Lifestyle Services
Vodacom
Taking RCS to the South African Market:
The importance of partnerships for Operators and Aggregators

Technical readiness

Business messaging use cases
Madjadji Dikotla
WASP Product Management
Telkom SA
Launching RCS in Nigeria: The 9Mobile Story
Key Highlights of the journey
Lessons We Learnt
Looking Forward
Live Demo
Bolanle Afuye
Head, Digital Services
9Mobile (West Africa, Nigeria)
RCS Business Messaging is taking off in South Africa
Infobip's contribution to global RCS rollout
Best practices from established markets – Mexico
RBM brand experiences in South Africa
Craig Greenwood Selby, MD, Infobip
Making RCS work for your marketing strategy.
User numbers, split out by demographics
Engagement and interaction data + projections
What is your ROI?
Nick Lane
Chief Insight Analyst
Mobilesquared
Beyond chat, toward impact
Evolving your SMS service for chat
Learnings from a scaled chat program
Tracking the impact of a conversation
Pippa Yeats
Product Manager
Turn.io
Optimising your Engagement Strategy
Transforming the way you engage with your customers
Automated CX
Creating Brand Identity
Jennifer Venter
Product and Solutions Strategist
IMImobile
Jumpstarting RCS Ecosystem in Africa
Hurdles for RCS adoption

Increasing awareness amongst consumers

Upgrading carrier services to RCS
Surinder Singh Anand
CTO
Kirusa
A turnkey monetization engine for MNOs:
Cloud-hosted RCS Business Messaging Solution with lightweight integration onto the MNO core
Leveraging easy to use administration portals for fast on-boarding of bots and brands
Unlocking digital advertising revenue streams for MNOs
Kerstin Trikalitis
CEO
Out There Media
Chris Wright
VP Product Management
Syniverse
Wolfgang Sack
Head of PreSales (MEAP)
Mavenir
Coffee Break and Networking
Google Rich Business Messaging
Messages & Going to Market with RCS
RBM ecosystem progress & success stories
RBM Developer Console
Jason Choy
Director Communications
Partnerships EMEA
Google
Johanna Kollar
Communications Partnerships MEA
Google
Ian Buckner
RBM Product Partner Architecture EMEA
Google
Kerstin Trikalitis
CEO
Out There Media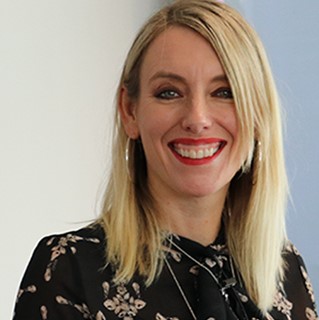 Jill Cooper
Marketing Director – GSMA Future Networks,
Jill Cooper
Jill has played a leadership role in helping RCS Business Messaging gain global traction from a standing start, engaging the industry via regular events and building an international ecosystem that has seen over 79 global network launches and approximately 286 million monthly active users around the world. She has also worked closely with multiple brands helping them to use RCS as a platform to communicate with their customers. Jill is also working closely with mobile operators in the move towards the 5G era.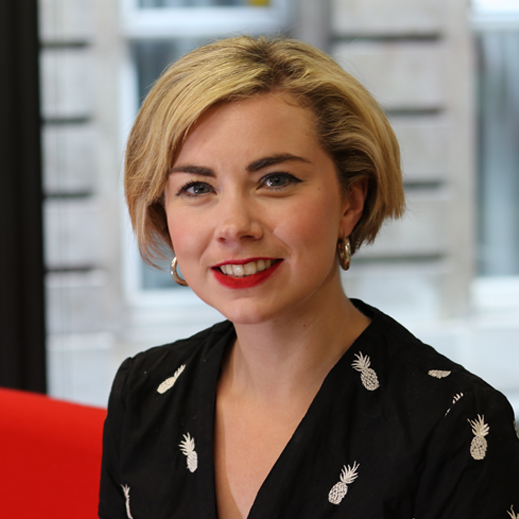 Catherine Maguire
RCS Ecosystem Manager, GSMA
Catherine Maguire
Catherine has been RCS Ecosystem manager at GSMA for 2 years and is responsible for analysing Global Messaging trends and reporting on RCS industry momentum.
Catherine also convenes GSMA RCS events Globally and evangelises and presents on Messaging at Industry forums.
Catherine holds a Law degree from the University of Dundee and is a Prince 2 qualified Project Manager with 6 years' experience in the Telecoms industry across various roles within GSMA.
Akinwale Goodluck
Head of Sub-Saharan Africa, GSMA
Akinwale Goodluck
Yassine Hamoudi
Communication Service Director - RCS Program Lead MEA, Orange
Yassine Hamoudi
With more than 15 years specialized in telco and IT industries, Yassine have been responsible of successful programs on SaaS/PaaS cloud computing topics, Leading several IT management activities and heading up Business Intelligence and eMarketing teams.
For the last 3 years as a Communication Service Director, Yassine has been responsible of RCS program for Orange MEA. With an extensive knowledge on the topic and the region specificities, Yassine has led major RCS launches in different MEA markets. Supports Orange affiliates to initiate rich messaging services over RCS, launching multi-country sports chatbots, direct Marketing campaigns and many other use cases to come in the near future.
Kerstin Trikalitis
CEO and Co-Founder, Out There Media
Kerstin Trikalitis
Kerstin is the Co-Founder and CEO of Out There Media, one of the leading mobile technology and data companies, and as such is responsible for the company's global growth, working closely with Fortune 500 brands as well as with tier 1 mobile operators.
Kerstin is a notable industry speaker having spoken at the United Nations Media Summit, the World Economic Forum and a number of tech and marketing events, such as Mobile World Congress.
Kerstin holds an MBA from ESADE and an M.A. Business Administration and Economics from the Vienna University of Economics and Business Administration. Kerstin is a Harvard Business School Alumni (OPM), an Endeavor High Impact Entrepreneur, and has been on the Jury at Cannes Lions. Kerstin has also been named among the "Top 50 Female Executives in Mobile", the "10 Women Who Rock the Marketing Industry Today", and the global "Lovely Mobile Leaders" for the past three years. She is half Danish and half Greek and speaks six languages.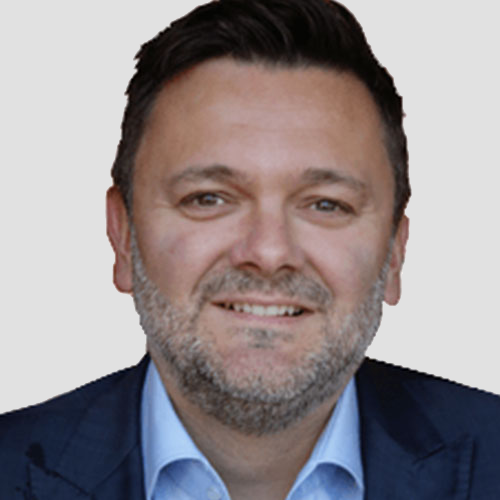 Nick Lane
Chief Insight Analyst, Mobilesquared
Nick Lane
Nick founded Mobilesquared in 2008 to deliver specialist research and consultancy across all areas of the mobile and telecommunications industries, and has authored strategic industry reports on topics including; OTT, RCS, A2P SMS messaging, unified communications, mpayments, mobile advertising, premium rate services, apps and content, and technology. Nick's work is extensively covered in the mobile, business, and marketing press, and he has been interviewed on mobile and tech topics by media including the BBC, Bloomberg, The Financial Times, and CNN. He speaks at conferences around the world, and is a judge for the Global Mobile Awards, the MEFFYS and the EMMAs. Prior to founding Mobilesquared, Nick was principal analyst at Informa Telecoms & Media (now Ovum), after having spent ten years as a tech journalist working on leading global B2B titles.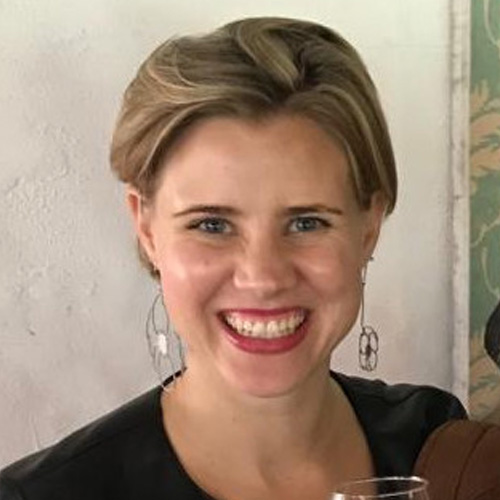 Pippa Yeats
Product Manager , Turn.io
Pippa Yeats
Pippa Yeats is the Product Manager of Turn.io, a product helping organisations have personal, guided conversations that improve lives at scale. With a Masters in Design, and completing a Masters in Behavioural Science at the London School of Economics currently, she is interested in the integration of behavioural science and human-centred design in product development. Previously, as Head of Strategy and Experience Design at Praekelt.org, Pippa lead a team who designed ICT4D programmes for NGOs, governments and social impact organisations across Africa and Southeast Asia. As Product Manager at Turn she's exploring ways in which new technologies, such as WhatsApp and Google RCS, can help social impact organisations better track and predict offline behaviours from online engagement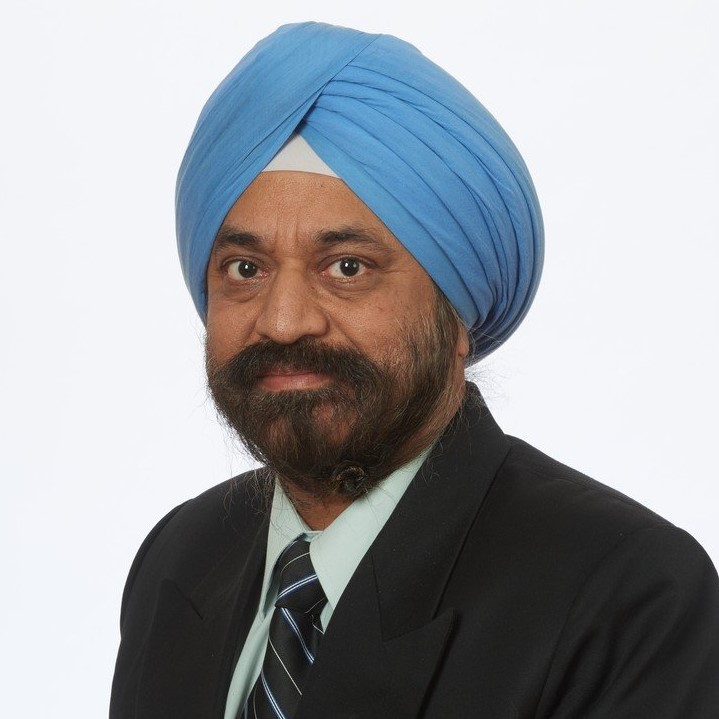 Surinder Singh Anand
CTO and VP Product Management, Kirusa
Surinder Singh Anand
As the Chief Technology Officer and Vice President of Product Management at Kirusa, Surinder Singh Anand has led the conception, implementation and delivery of Kirusa's innovative products such as InstaVoice, a Missed Call and Visual Voicemail service used by over 100MM users monthly; Kirusa Channels, a platform to connect celebrities with their fans; InstaVoice ReachMe app that enables carriers to offer next-generation voice services over data; and Kirusa Konnect, a cloud-based Communications Platform as a Service (CPaaS) for Enterprises to have rich and engaging interactions with their customers over mobile channels. He is leading Kirusa's initiative to help carriers and enterprises implement existing and new services over RCS to provide a rich and engaging experience to users and to lead the way for adoption of RCS Business Messaging in their respective markets.
Prior to joining Kirusa, Surinder has held leadership roles at Savera, Network Programs, Hughes Software Systems and ERNet building solutions for telecom, mobile and internet services.
Surinder holds Bachelor and Master's Degree from IIT Delhi and is the author of several patents used in Kirusa' products in the field of VoIP calling, call completion, visual voicemail.
Craig Greenwood Selby
Managing Director, Infobip
Craig Greenwood Selby
Craig Greenwood Selby is the Managing Director for Infobip Africa region. He is responsible for the African market with 9 offices. Craig has been in the B2B Telecommunications industry for more than 18 years and throughout his tenure, he has carried various responsibilities including enabling enterprises to streamline and optimise processes, products and service delivery.
Craig's current role enables him to draw from the skills and knowledge he has acquired over the years to provide strategic direction for the company; increase Infobip's market share in the continent; improve positioning of the company's brand and ultimately grow revenue.
Prior to joining Infobip, he was a Portfolio manager for MTN South Africa on their VAS services side, prior to that holding several other positions at MTN (led solutions for the telemetry and VAS areas of the business with a focus on A2P and SMS solutions; worked as an Enterprise Solutions Consultant M2M; Vas Services/WASP; spent time as Digital Marketing Manager – MTN Business/Sponsorships).
Craig is passionate about communication and customer service and believes that the two are fundamental pillars that will enable Infobip to be market leader in the countries it operates in. He believes in superior value proposition to clients through building strong teams that can communicate effectively, with integrity and honesty. Craig comes from and IT/Technical background
Jennifer Venter
Product and Solution Strategist, IMImobile
Jennifer Venter
Jennifer Venter has been heading up IMImobile's Cloud Product positioning in South Africa since 2017. As a Product and Solution Strategist her role is to provide an end to end omni-channel solution to enterprise clients that enables clients to orchestrate their inbound and outbound customer interactions and allows them to automate their customer strategy across multiple channels.
Wolfgang Sack
Head of Solutions (MEAP), Mavenir
Wolfgang Sack
Wolfgang Sack is the Head of Solutions for Mavenir Middle East, Africa & Pakistan (MEAP). He has extensive, multi-dimensional experience with mobile networks both technical vs. use case as well as hands-on vs. Management perspectives.
 Wolfgang has 25 years of experience in telecommunications, starting his career in a technical support engineering role in Alcatel, supporting 2G / 3G switching, intelligent networks and Value Added Service nodes. Wolfgang was part of the team delivering and launching Indonesia's first GSM network. Since then Wolfgang held roles in Product Management, PreSales, Solution Architecture, regional CTO, VP Delivery and Sales in organizations including Alcatel, LogicaCMG / Acision, WDSGlobal, Empower Interactive, Gemalto and Redknee besides having setup his own Consultancy Business. In July 2017 Wolfgang joined Mavenir as Head of PreSales, introducing Mavenir's innovative products and services to Mobile Network Operators in the MEAP region.
Wolfgang holds a Diplom Ingenieur (B.Sc.) from the Baden-Wuerttemberg Cooperative State University (Stuttgart) and a MBA from Strathclyde Business School.
Madjadji Dikotla
WASP Product Management, Telkom South Africa
Madjadji Dikotla
A product Manager at Telkom with almost a decade experience within telecoms industry. Madjadji was part of the team that formed Wireless Application Service Providers (WASP) division at Telkom when Telkom mobile (8ta) was formed. Launched products as such Event based Billing (EBB), Direct Carrier Billing (DCB), Reversed Bill URL, BulkMMS, USSD, Telkom Mobile advertising amongst others.
Madjadji has completed MBA studies and continue to be part of a team that is bringing in alternative revenue streams and products to the WASP division to ensure relevance and constant evolution of the operator. Madjadji is currently spear heading the introduction of RCS at Telkom.
Bolanle Afuye
Head of Digital Services , 9Mobile
Bolanle Afuye
Bola has over 16 years' experience as a growth expert,  and is highly skilled in Digital Marketing, Digital Product Development, Product Marketing, Customer Insight and Customer Analytics. In the last couple of years, Bola has successfully brought to market several innovative services in Nigeria.
A wife and mum of three, Bola is a passionate innovator with vast multi region experience with a penchant for asking questions.
Jason Choy
Director of Partnerships, Communications Products and Services in EMEA and Latin America, Google
Jason Choy
Jason Choy is Director of Partnerships, Communications Products and Services in EMEA and Latin America for Google. His expertise spans 20+ years in telecoms, mobile, RCS, messaging and communication technologies with a thorough and deep understanding of the technology adoption life cycle. Prior to joining Google, Jason was SVP at Jibe Mobile where in his role he was responsible for the company's business development strategy, which also included forming new partnerships and ensuring high-quality service to existing customers. Jason has a successful history of establishing market-leading solutions for global telecom software companies including IMG, SNAPin Software and Nuance Communications, and has previously launched innovative products with Tier 1 Mobile Operators and Telco's worldwide such as Vodafone Group, Telefonica, Deutsche Telekom, British Telecom, KPN, Telenor, Telecom Italia, Microsoft, and the British Broadcasting Corporation.
Johanna Kollar
Head of Communication Products Partnerships, Middle East & Africa, Google
Johanna Kollar
Johanna Kollar is a technologist with a strong track record of new business development in Africa. She has been a leader at Google Africa for over 10 years, and in that time has amplified the usage of Google products in these markets. In her role as Head of Communication Product Partnerships, she helps connect people and business everywhere, enabling deeper human expression and helping Google's users get things done. In her time at Google, she has cultivated the Android ecosystem in Africa, worked to solve the most intractable problems for technology in new markets, and launched the Google Umbono Program, a tech start-up accelerator based in Cape Town. Prior to joining Google, Johanna worked in private equity and venture capital post-MBA studies.
Chris Wright
Vice President, Product Management, Syniverse
Chris Wright
As Vice President of Portfolio Market Development, Chris Wright oversees the mid-term strategy for Syniverse's product portfolios, using close working relationships with customers and in-depth research of industry trends. Since first joining Syniverse, in 1996, Mr. Wright has held a number of senior positions, including, most recently, Senior Director of Global Messaging, in which he was responsible for global P2P messaging strategy and product development, and Managing Director and Acting Vice President of Syniverse's Würzburg, Germany, office, in which he led the integration of the A2P and P2P messaging businesses of MACH following Syniverse's acquisition of that company. His other positions have included Development Manager for Signaling Solutions and Messaging, Technology Research Manager and Senior Product Manager. Over his 20-year-plus career, Mr. Wright has made numerous contributions to the telecommunication industry, which have included co-authoring the gateway Short Message Peer-to-Peer Protocol (SMPP) interoperability standards that are currently utilized in North America. He holds a bachelor's degree in electromechanical engineering from the State University of New York (SUNY) at Binghamton.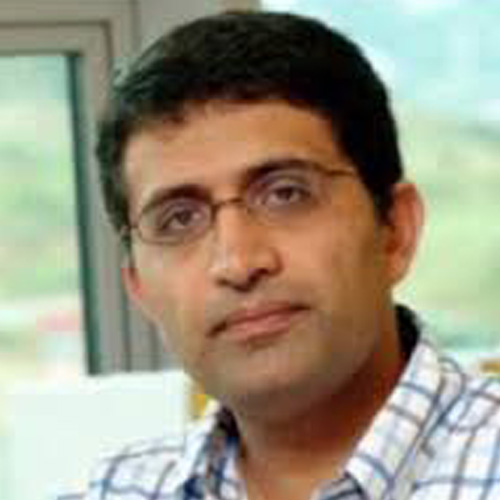 Ashraff Paruk
Managing Executive for Digital Lifestyle Services, Vodacom
Ashraff Paruk
Ashraff Paruk is the Managing Executive for Digital Lifestyle Services at Vodacom where he leads the ecosystem development, lifestyle, video, advertising, innovation and acceleration teams.
Ashraff has vast knowledge and experience when it comes to business strategy, merger strategy, technology and innovation which years of experience in business development, mobile media and value management. Ashraff is well respected within the mobile and digital industry with his thought leadership and direction when it comes to information strategy and management, mobile portals including mobile tv, product strategy, management and customer retention management strategy.
Ashraff has a successful track record especially within the telco industry, taking MTN and Vodacom into the digital era. His passion for digital is testament with his success in growing the Vodacom Digital business by 300% while starting up and directing 7 other digital businesses in his own capacity.
In his career Ashraff has led many other companies to successfully implement their digital strategies which also includes:
Aeonova360
Altech Technologies
MTN Group
Accenture