GSMA RCS Business Messaging Awareness Lab #22 – MWC Barcelona 2019
The Future Networks Programme and our sponsor Mavenir look forward to welcoming you to the twenty-second GSMA RCS Business Messaging Lab. The event will take place at the Pullman Barcelona Skipper Hotel on Sunday 24 February 2019 at 10:00-17:00, followed by networking drinks.
Attending a GSMA RCS Business Messaging Lab will allow you to contribute to the future of business messaging. From designing customer experience to informing the GSMA standards, your contribution will ensure an open ecosystem that works together to realise the value estimated by 2020 of $74 billion. Networking is a major part of the Lab series, and individuals have made important connections at the Labs they have gone on to work with.
The RCS Business Messaging Lab enables individuals to contribute to the future of messaging and to ensure RCS becomes an industry-leading business messaging platform by sharing, identifying and resolving issues.
Hear from exciting brands, operators, technology providers, and aggregators such as Mavenir, 3C, Accuweather, AT&T, Cequens, CM,com, Deutsche Telekom, Google, Infobip, LivePerson, Kirusa, MobileSquared, NumberAI, Praekelt, SummitTech, Twitter, Vodafone, Virgin Trains and more to be announced
About Our Sponsor: Mavenir
Mavenir is the industry's only 100% software-based, end-to-end, Cloud Native Network Software Provider, purpose-built to redefine network economics for Communication Service Providers (CSPs). Our innovative solutions pave the way to 5G with 100% software-based, end-to-end, Cloud Native network solutions.  Leveraging industry-leading firsts in VoLTE, VoWiFi, Advanced Messaging (RCS), Multi-ID, vEPC and vRAN, Mavenir accelerates network transformation for more than 250+ CSP customers in over 130 countries, serving over 50% of the world's subscribers. With solutions that propel NFV evolution to achieve web-scale economics, Mavenir' solutions drive cost reduction, revenue generation and revenue protection. Learn more at mavenir.com.
This event is now fully-subscribed, therefore the registration for this Lab is closed. 
Jill Cooper, Programme Marketing Director , GSMA
Global First – GSMA's RCS Campaign for MWC attendees
Liz McCord, Principal Product Manager, Vodafone Group Services Ltd
Ramy Riad, Director: Product Management & Partner Channels, 3C
Henry Calvert, Head of Future Networks Programme, GSMA
Managing the RCS Business Messaging Lifecycle
– Tackling the key challenges of RBM
– The five-stage approach to launch RBM
– The importance of kickstarting the right RBM ecosystem
Carlos Aragon, Snr Director of Enterprise Solutions Marketing, Mavenir
Future is exciting for Vodafone RCS Business Messaging
– RCS Business Messaging is commercially launched in Spain, Italy and the UK and the business is growing
– RCS, the perfect platform to provide a full digital experience to brands
– Actions needed to ensure future success
Oscar Gallego, Global Head of Smart Communications & Security, Vodafone Group
Maria Alvarez Jose – Comms & Connectivity Principal Manager – Vodafone Spain
RCS as the biggest driver for new advertising and payment solutions 
– How RCS is changing the current advertising environment
– RCS & Carrier Billing, the perfect match
Robert Monge, Chief Operations Officer – Spain Telecoming
Chatbots for mCommerce, Cellular IoT, & VR
–  Rapid deployment of mCommerce chatbots
–  MaaP enabled with Mobile Connect
–  Chatbots beyond smartphones
Ron Nessim, CIO, SummitTech
Why the opportunity for RCS is now
– P2P/A2P user growth 2018-2023
– The impact of business models on mobile operator RCS income
– How alternative revenue models can more than double the opportunity
Gavin Patterson, Cheif Data Analyst, MobileSquared
The RCS Opportunity: What 3C has learned from RCS engagement with Brands and MNOs
3c will share their perspective of what they've learned from both brands and operators and how they are thinking about the RCS opportunity:
– Overview of early RCS program performance
How brands are thinking about driving long term value with RCS.
– What we have heard from operators on capitalizing on RCS to enhance the subscriber experience and monetize their investments.
Jeff Michaud, VP Client Strategy, 3C
Jeremy Martin, Chief Revenue Officer, 3C
Beyond northbound
– A journey into DT's vision for Rich Business Messaging
– Samples and Demo's with Brands & Partners
Bianca Löwemann, RBM Partner Management and Business Development, Deutsche Telekom AG
Carsten Schmitt-Hoeppner, Senior Innovation Manager at Deutsche Telekom AG
One Year On: Setting the Stage for RCS Business Messaging in the MEA Region:
– MEA Enterprises between opportunities & challenges
– MEA Mobile Network Operators between opportunities & challenges
– RSC Crossing the chasm in the MEA Region
Maged Negm, Head of Product Marketing, Cequens
What's next with RCS Business Messaging?
– Update on new brands and results
– New tools for partners and brands
Sean Falconer, Developer Relations Engineer, Google
Alexandre Allemand, Business Development – Messaging, Google
Brands and RCS
– The messaging channel is still relevant and its technology is evolving
– Brands can utilize this technology and engage their customer
– Twitter and Infobip have partnered to experiment and innovate in this nascent space
Sharad Vivek, Senior Director of Global Business Development, Twitter
Kreso Zmak, Director Products, Infobip
Guided Conversations conversations for Health
– Every day we could be having 2 billion conversations with people about their health.
– Conversations don't happen on SMS any more, they happen on chat, but chat can quickly become overwhelming
– Using MomConnect, the South African department of Health's national maternal health programme as a case study we look at how increased engagement drives positive health outcomes and what tools make that possible at scales previously unimaginable.
Simon de Haan, CTO and Co-Founder, Turn.io & Praekelt
How to sell RCS and Conversational Commerce
– New channels, new capabilities require a Sales Transformation process
– How Product Management can support RCS Sales
-Do's and Don't in Conversational Commerce sales
Richard van Anholt, Director of Global CPaaS, CM.com
Saskia Beukeveld, Head of Product Management Messaging, CM.com
Maven: an AI Powered RCS Assistant
– Tap into the massive revenue opportunities of business to consumer messaging.
– State of the industry update on business messaging
– How carriers can take control of business messaging on Android
– The revenue opportunity beyond A2P that AI powered messaging will bring
Robert LoCascio, CEO and Founder, LivePerson
Transforming telecom services with RCS: A unique opportunity for carriers
– Leveraging RCS to deliver next-generation-carrier-services
– A quick-demo of RBM agent developed for Orange
– Carriers taking a lead in popularising A2P and P2P engagement over RCS
Surinder Singh Anand, CTO & VP Product Management, Kirusa
RCS P2A and the Chatbot Directory
– Notes from AT&T's MaaP Launch
Neil McGrath, Technical Lead for Messaging, AT&T
AccuWeather RCS + Samsung MaaP
– Weather's impact on human psychology and consumer behaviour
– Modern distribution of weather data
– RCS's fit with weather consumption
Brian Lavery, Managing Director: Europe, Accuweather
Why customers love RCS
– Outstanding customer feedback
– Let's be creative with the use of RCS
– RCS will impact App usage
John Sullivan, CIO, Virgin Trains
What would Silicon Valley Do?
New Messaging monetization strategies to stem disruption from WhatsApp and OTT
– WhatsApp disrupted SMS and will disrupt RCS monetization by disruption high-value business messaging
– The future of monetizing messaging isn't 2-factor auth and outbound marketing, it's being at the centre of the coming consumer to business messaging explosion
– New business models for operators to monetise business messaging
Tasso Roumeliotis, CEO, NumberAI
Networking Drinks Reception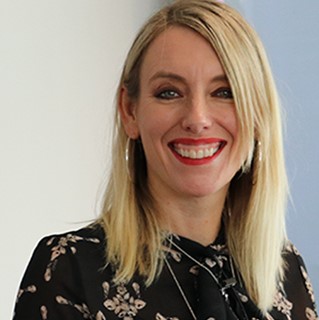 Jill Cooper
Marketing Director – GSMA Future Networks,
Jill has played a leadership role in helping RCS Business Messaging gain global traction from a standing start, engaging the industry via regular events and building an international ecosystem that has seen over 79 global network launches and approximately 286 million monthly active users around the world. She has also worked closely with multiple brands helping them to use RCS as a platform to communicate with their customers. Jill is also working closely with mobile operators in the move towards the 5G era.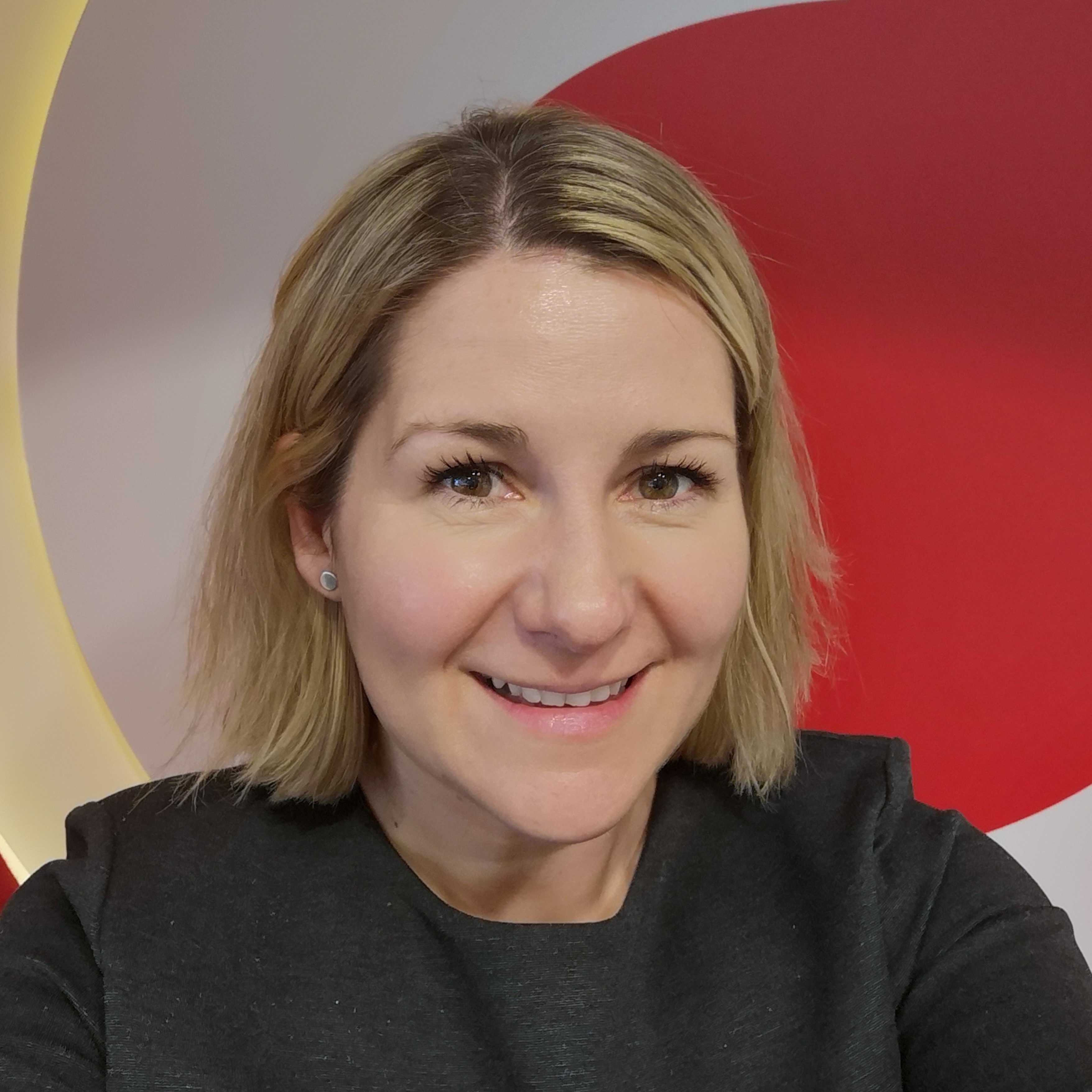 Liz McCord
Principal Product Manager, Vodafone
Liz is leading the product and commercial strategy for RCS Business Messaging at Vodafone Group.  RCS-based Chat has been available for consumers in 15 Vodafone markets for several years and RCS Business Messaging is now commercially live in Vodafone UK, Italy, Spain, Germany and South Africa.
Liz enjoys travelling and photography in her spare time.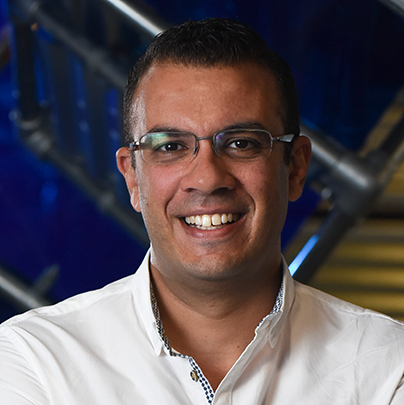 Ramy Riad
Vice President of Future Messaging, IMImobile
As Vice President of Future Messaging for IMImobile, Ramy is heavily involved in the global RCS ecosystem and sits on several GSMA Global Requirements and Specifications Groups that actively develop the Universal Profile for RCS. Additionally, he is a regular participant and speaker at RCS-focused mobile events across the globe.
Ramy has more than a decades' experience in telecommunications, working with global operator groups and vendors to undertake major projects with new technologies within the telco space—including core network platforms, payments, and messaging technologies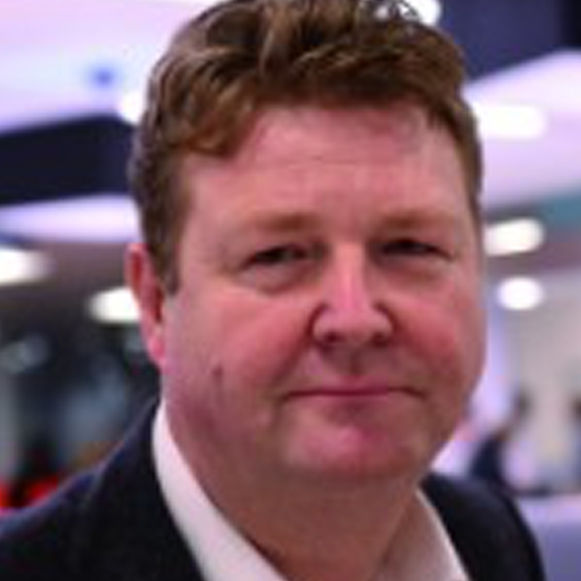 Henry Calvert
Senior Director, Group Technology, GSMA
Henry joined the GSMA in December 2013, and is responsible for the delivery of the Future Networks programme. A key programme of the GSMA's strategic focus, to deliver industry scale for IP Communications and 5G, whilst considering Network Economic challenges for the Mobile industry as it transitions to a 5G Era.
Previously he worked for the SingTel Group and has over 20 years' experience in the telecommunications sector, both in Networks and IT portfolios and has been involved in the deployment of mobile networks in over 10 operations across 10 different countries. Henry designed and built Optus' 3G + LTE mobile network, all IP network and managed the product development transformation.  He was the creator and board member of the network sharing Joint Venture between SingTel Optus and Vodafone Networks Pty Ltd (Australia).
Henry has been a board member and Chair of the Australian Mobile Telecommunications Association (AMTA) and previously held an Executive Management Committee position in the GSMA.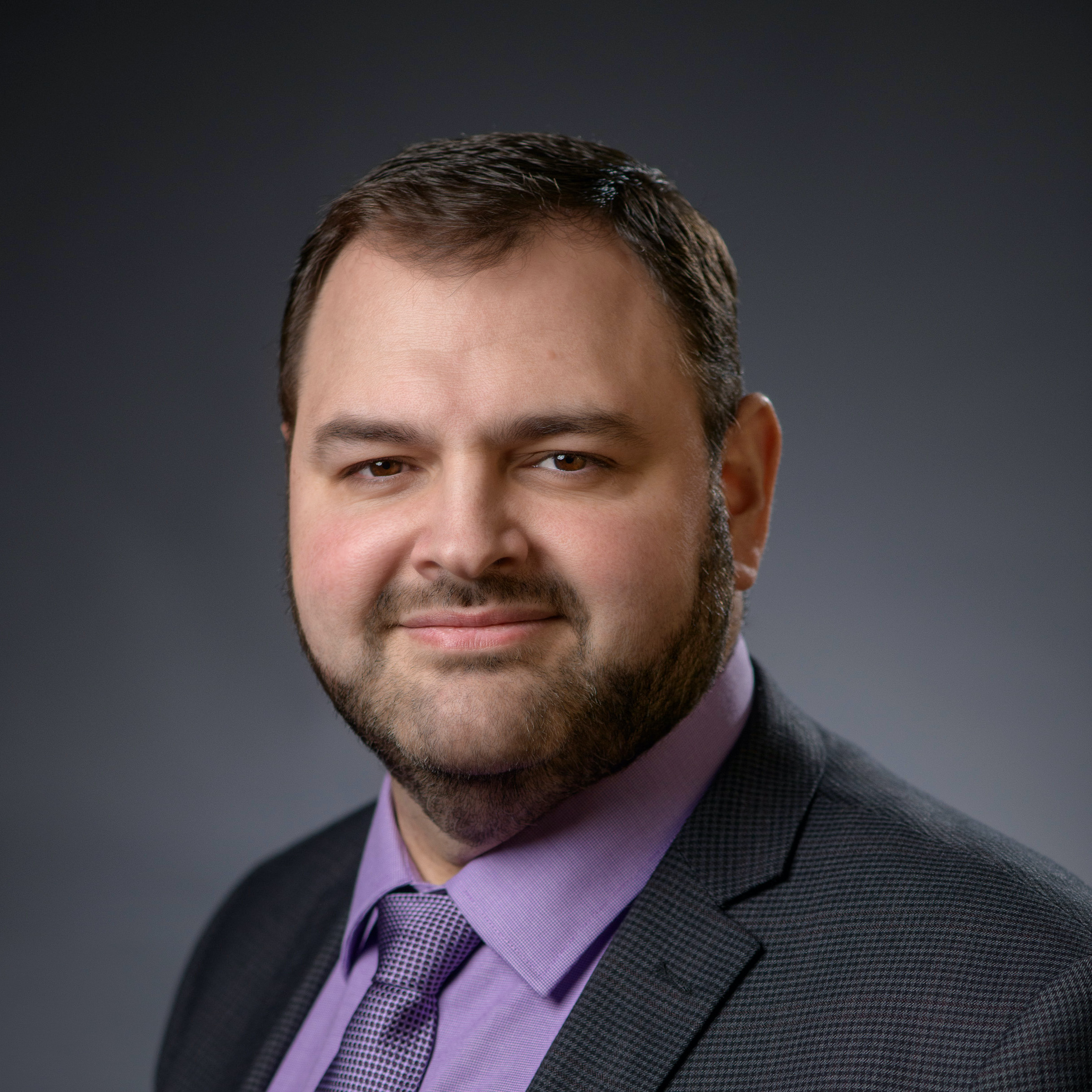 Carlos Aragón
Sr. Director of Business Mobility Solutions Marketing, Mavenir
Carlos Aragon is Sr. Director of Business Mobility Solutions Marketing at Mavenir. He has extensive experience with real-time communications, mobile and fixed-line Unified Communication (UC) services, UC as a Service and WebRTC as well as in-depth knowledge of related user experience fields such as video production and animation.
Carlos has two decades of experience in telecommunications, starting his career in a technical support engineering role for Ericsson; supporting 2G/3G switching, intelligent networks and GPRS. In 2000 he joined Nortel, where he held pre-sales and global product marketing responsibilities for Wireless Packet Core and, later, Multimedia Applications. In 2010 Carlos transferred to GENBAND as part of their Nortel acquisition (and then Ribbon Communications as part of their merger with Sonus Networks), where he had marketing responsibilities for Cloud and Platform-as-a-Service offers. In 2018 Carlos joined the Mavenir team to help mobile network operators provide innovative solutions for the enterprise of the future.
Carlos Aragon holds a bachelor's degree in telecommunications engineering from Universidad Politécnica de Madrid.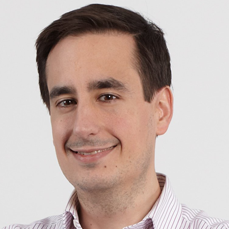 Oscar Gallego
Global Head of Smart Communications & Security Consumer Products & Services , Vodafone Group
As part of Vodafone's Global Technology team, Oscar Gallego is responsible for the Group's consumer products in the areas of communications and security. He joined Vodafone in 2009 has fulfilled senior management roles in both technology strategy and service deployment. Prior to that, Oscar worked for network providers such as Ericsson, NEC and Nortel across engineering and R&D roles.
In 2012, Oscar led the team pioneering the first commercial deployment of RCS, scaling it as a hub to serve 15 Vodafone operations across 3 continents and, more recently, evolving it to offer Messaging-as-a-Platform (RCS A2P) commercially in the first half of 2018. In parallel, he works closely with GSMA partners to define and realise RCS ecosystem foundations enabling interoperable commercial deployments worldwide.
Oscar's current focus is on realising a monetisation ecosystem around the RCS service. Beyond RCS, his responsibilities include evolving telco communications towards a customer-friendly multi-device experience as well as providing a safer Internet journey for Vodafone customers.
Maria Alverez
Connectivity Manager, Vodafone Spain
Maria joined Vodafone in 2001, she has focused her career applying the latest technology to create new digital services for end users. From the initial wap portals to the ultimate conversational bots technology, she has specialized in building products, defining propositions and executing successful Go To Market campaigns for the Spanish market.
Skilled in partnership negotiations, cross functional projects and people management, Maria studied a Master degree in Internet Business last year at ISDI.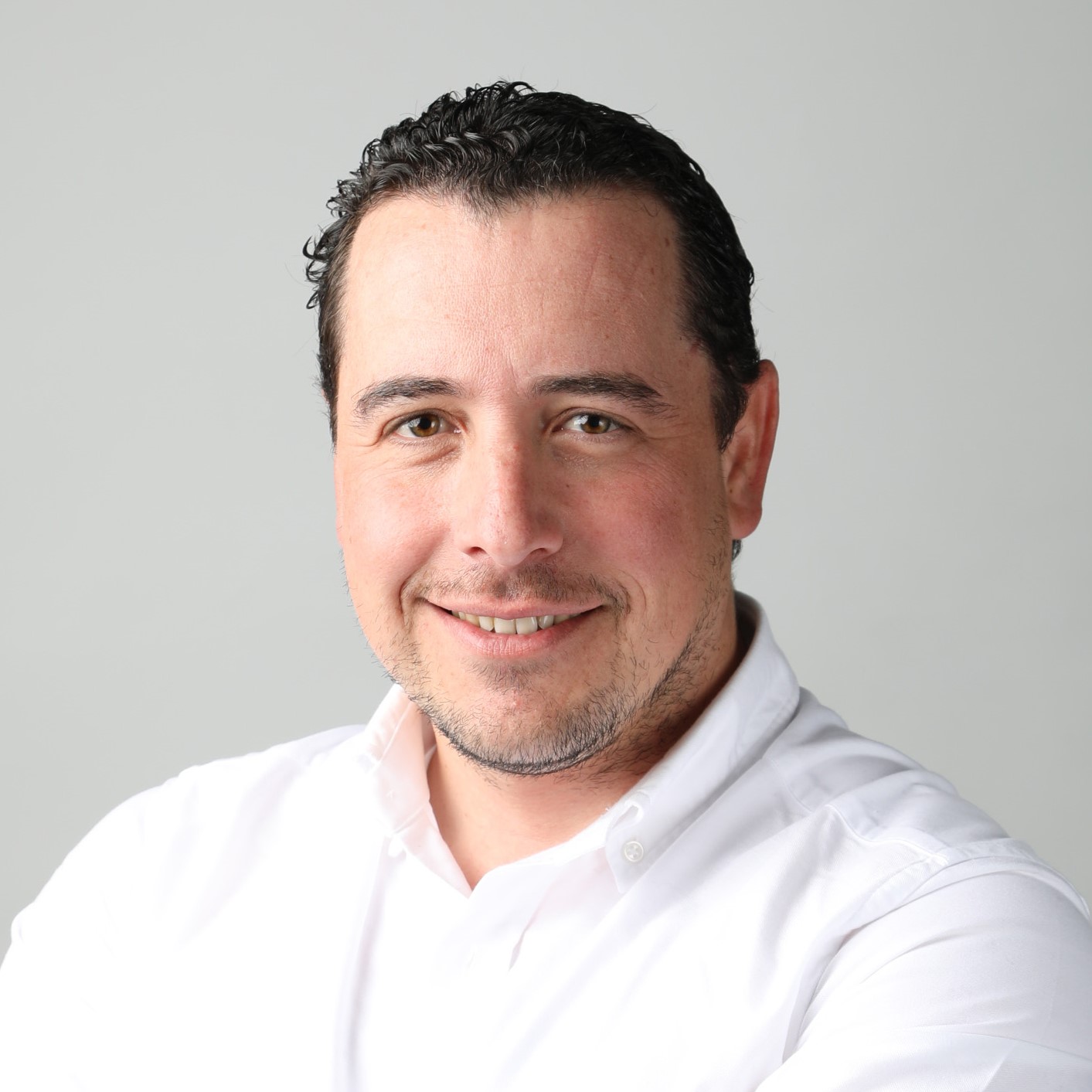 Roberto Monge
Chief Operations Officer , Spain Telecoming
Roberto Monge is in charge of the Operations Department at Telecoming. A digital company specialised in online advertising and mobile payment technologies.
He brings twelve years of experience in the fields of New Technologies and
Telecommunications on an international scale. He is graduated in Law from
Universidad Rovira i Virgili (Spain) and Università degli Studi di Urbino (Italy).
His extensive experience in the digital industry has allowed him to define and
implement the mobile payment strategy at Telecoming since 2015. Currently, he is
leading organizational transformation, conceptualizing innovative business
strategies and driving the international business presence of the company.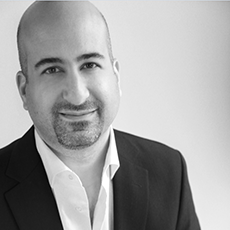 Ron Nessim
Chief Process Officer, Summit Tech
Ron Nessim is actively engaged in building innovative RCS products at Summit tech. He has been participating in GSMA working groups and RCS since 2008, and works with the product team at Summit Tech to deliver commercialized services using RCS and IMS on a global scale. Summit Tech is known for implementing best in breed solutions for MaaP, RCS Plugins, 5G RCS, Connected Cars, Enriched Calling, Connected Living, mHealth, Virtual Reality (VR) Calling, IMS Drones, Robots and RCS cryptocurrencies.  Still working on getting new social media quotes that haven't been used in the past for other GSMA events, preferably something relevant to Asia.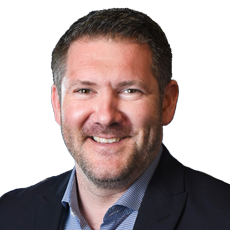 Jeff Michaud
VP Client Strategy, 3C
Jeff Michaud is VP of Client Strategy at 3C. He has over a decade of experience in mobile and is a seasoned industry executive. In his role, Jeff leverages his experience and deep expertise in mobile strategy and technology to create results-driven mobile engagement that delivers substantial value for some of the world's best brands and retailers.
Jeff has a passion for helping marketers figure out how to insert mobile into the customer journey in a way that will deliver greater than expected ROI. In addition, his deep understanding of the customers' needs enables him to help brands create mobile engagement that enhances the customer experience. Working side by side with brands, Jeff crafts strategies to keep them ahead of always evolving trends and technologies. Jeff has delivered mobile marketing strategies that have strengthened brand loyalty and driven millions in new revenue.
Jeff is active in several mobile industry organisations, he is a leading voice, regular speaker and expert source for the media on all topics within mobile marketing. Jeff also serves as a mentor and the board chairman for Take Stock in Children Palm Beach County, which provides mentoring and college scholarships for at-risk, low-income students in Florida.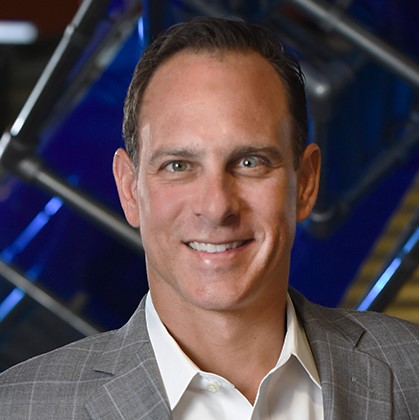 Jeremy Martin
Chief Revenue Officer, IMImobile North America
As the Chief Revenue Officer at 3C, Jeremy Martin uses his deep business and consumer knowledge to shape market-defining solutions for some of America's largest and most admired brands.
Jeremy is responsible for creating profitable client relationships grounded in value-based work that helps clients and 3C continually outpace the market. Using a combination of creativity and business acumen, he is engaged with brands as a trusted partner who innovates, designs and delivers disruptive mobile marketing programs that drive business results. As a leader at 3C, Jeremy has shaped some of the mobile industries most profitable and innovative mobile marketing programs.
Prior to joining 3C, Jeremy spent six years with Verizon Business as a leader in their enterprise practice. As a branch manager, Jeremy led a cross-functional team that consistently delivered more than $40 million in annual revenue. In this role, he was responsible for leading teams that designed and delivered telecommunications, software and infrastructure solutions to global businesses.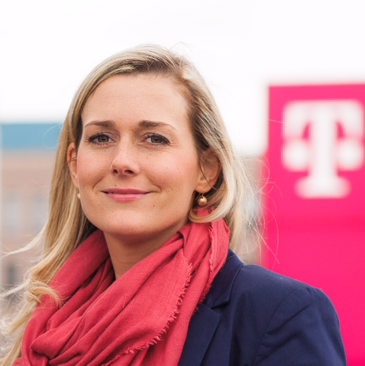 Bianca Löwemann
RBM Partner Mgt & Business Dev, Deutsche Telekom
Bianca has been with Deutsche Telekom for the last eight years and currently works on the development and evolution of communication products and Rich Business Messaging. She is a conversational enthusiast with a broad understanding of the customer impact and business benefits that RCS can deliver.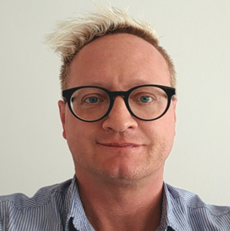 Carsten Schmitt-Höppner
Höppner, Snr. Innovation Manager Deutsche Telekom
Carsten has been at home in the mobile industry for more than two decades.
10 years ago Carsten joined Deutsche Telekom, ever since working in international teams, developing digital innovations.
Carsten gives his heart for agile development and the virtualisation of companies.
Maged Negm
Head of Product Marketing, Cequens
Maged Negm is the Head of Product Marketing at Cequens, the leading CPAAS provider in the MEA region that aims to bridge communication gaps in a communication-driven world. Powered by innovation and guided by a Cloud-First, Mobile-First, and AI-First approach, Cequens is on a mission to empower enterprises with the communication solutions they need for digital transformation. Cequens' proprietary Communication Platform leverages the latest cloud technologies and features a comprehensive portfolio of omnichannel products and solutions that are industry-focused, agile, scalable and cost-effective.
Before that, Maged held various product marketing positions at Orange Egypt starting Mobile data & VAS till ICT & Cloud.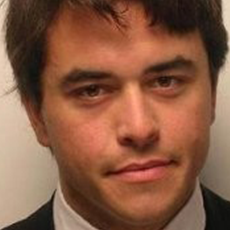 Alex Allemand
Business Development Manager , Google
Alex Allemand is a Business Development Manager with Google's Rich Business Messaging. He has 17 years experience in the telecom industry with a focus on a2p and business messaging. His specialties include roaming, interconnect, and business development internet. Prior to joining Google in 2012, he was an International Account Manager for the French telco company, Bouygues Telecom.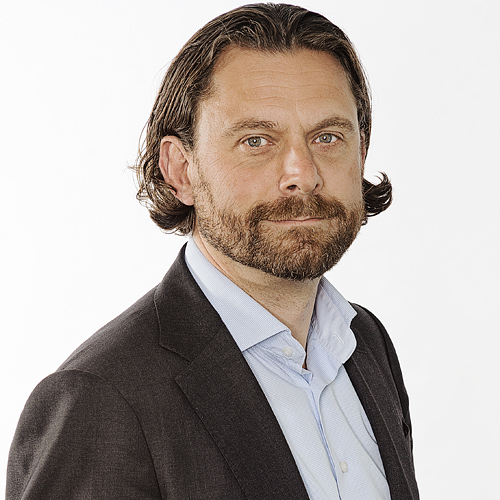 Richard van Anholt
Director of Global CPaaS, CM.com
Richard van Anhold is an advisor in Cloud Communications and Programmable telecoms, connecting brands with next-gen communication channels (SMS, RCS, Viber, Wechat, Messenger, Voice, etc). He is responsible for the CM.com global Communication Platform as-a Service and manages global Strategic Alliances and Partnerships, analyst Relationships and defines the CPaaS Strategic Marketing roadmap.
Richard holds a Bachelor degree in Electrical Engineering and a MBA degree from Bradford University.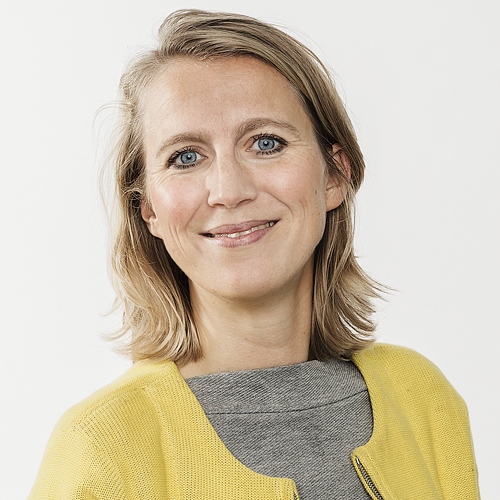 Saskia Beukeveld
Head of Product Management: Messaging, CM.com
Saskia is Product Manager within CM.com, responsible for realising the growth, profitability, built and maintenance of our existing SMS solutions as well as the transformation to the next generation communication channels (SMS, RCS, Viber, Wechat, Messenger, Voice, etc).
Saskia has a background as product manager in logistic services, where digital transformation took over the paper one. She holds a Bachelor degree in Chemical Engineering and an MBA degree from Business University Nyenrode.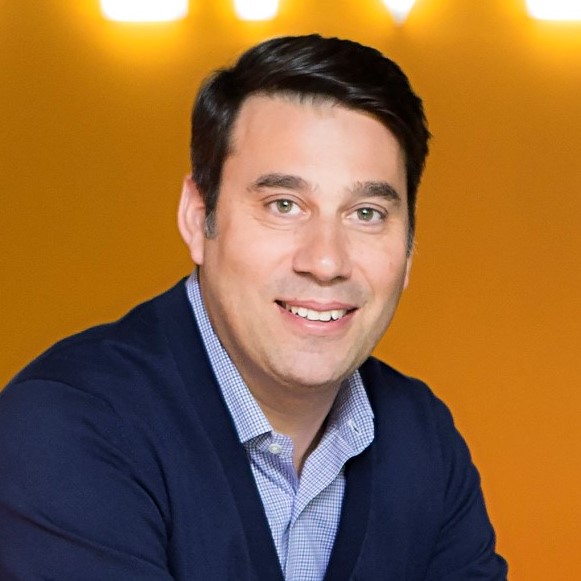 Robert LoCascio
CEO and Founder, LivePerson
Robert LoCascio is the founder of LivePerson, Inc. and has been its chief executive officer since its inception in 1995. His mission is to make life easier by transforming how people communicate with brands. LivePerson has come a long way since its early years, having survived the dot-com crash and grown to become the leader in intelligent engagement solutions, currently serving over 18,000 clients, with 1,000 employees and offices across the globe. Robert is one of the longest-standing founding CEOs of a tech company today.
Robert's interests extend beyond his business and reflect his close ties to New York City. He is a founding member of the NYC Entrepreneurs Council of the Partnership for New York City. In 2001, he started the Dream Big Foundation with its first program FeedingNYC, which gives families in need a Thanksgiving dinner. To date, FeedingNYC has donated more than 40,000 meals. Its second program, the Dream Big Entrepreneurship Initiative, launched in 2014 to fund, mentor, coach, and empower local entrepreneurs in underserved communities.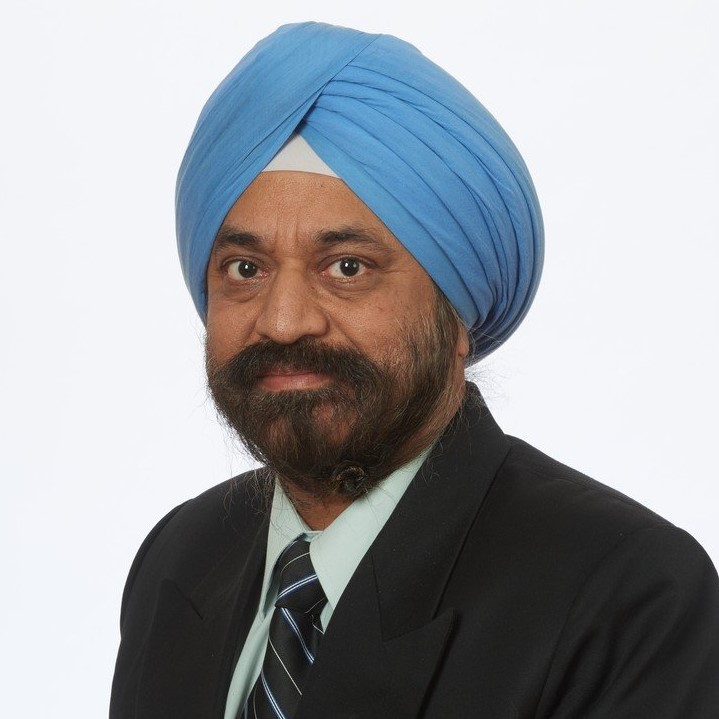 Surinder Singh Anand
CTO and VP Product Management, Kirusa
As the Chief Technology Officer and Vice President of Product Management at Kirusa, Surinder Singh Anand has led the conception, implementation and delivery of Kirusa's innovative products such as InstaVoice, a Missed Call and Visual Voicemail service used by over 100MM users monthly; Kirusa Channels, a platform to connect celebrities with their fans; InstaVoice ReachMe app that enables carriers to offer next-generation voice services over data; and Kirusa Konnect, a cloud-based Communications Platform as a Service (CPaaS) for Enterprises to have rich and engaging interactions with their customers over mobile channels. He is leading Kirusa's initiative to help carriers and enterprises implement existing and new services over RCS to provide a rich and engaging experience to users and to lead the way for adoption of RCS Business Messaging in their respective markets.
Prior to joining Kirusa, Surinder has held leadership roles at Savera, Network Programs, Hughes Software Systems and ERNet building solutions for telecom, mobile and internet services.
Surinder holds Bachelor and Master's Degree from IIT Delhi and is the author of several patents used in Kirusa' products in the field of VoIP calling, call completion, visual voicemail.
John Sullivan
CIO and Project Director, Virgin Trains
John is an experienced IT leader who focuses on where technology can improve business performance from concepts to delivery. He is passionate about digital innovation and has driven a number of new global first.
With the advances in customer-facing systems and mobile technology, he believes that IT can now be a true enabler. He is also a believer that there are many options and an incredible number of ways IT can bring value, but selecting the right one which delivers most value is key.
His is a great believer in 'looking after the staff (as we do at Virgin Trains) and they will look after the customers'. This ethic has a significant influence on the solutions that are implemented for our colleagues, ensuring that the solutions are intuitive and show the relevant information at the right time.
He now has overall responsibility for 'change' within Virgin Trains and believes that one of the key aspects for successful project delivery is getting the right innovation process. If you can capture the imagination of your stakeholders using your vision, you are half way to success.
Brian Lavery
Managing Director: Europe, AccuWeather
a. Brian Lavery is the European Managing Director of AccuWeather, Inc. Based in Dublin, Ireland, Brian oversees new business development in Europe, driving growth in AccuWeather's digital media business.
Brian previously worked at Twitter, leading the expansion of the company's self-service ad platform across EMEA. He was also a commercial manager at Vodafone, a management consultant with McKinsey & Co., and the Ireland reporter for The New York Times.
Brian has degrees from Columbia Business School and Yale University and serves as the chair of The Ark, Ireland's cultural centre for children.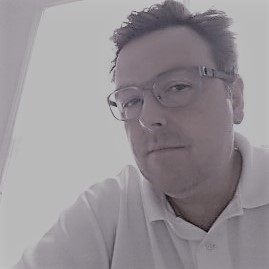 Neil McGrath
Chief Architect, North America Cross Carrier Messaging Initiative
Having launched Messaging As a Platform for AT&T Wireless in 2017, Neil is now assisting the Cross Carrier Messaging Initiative in North America as Chief Architect. Neil has 20 years' experience in mobile messaging, and prior to launching MaaP for AT&T, Neil worked extensively on RCS helping kick start Jibe Mobile's journey in North America in 2012. Neil is a regular contributor to the GSMA and RCS standards and has previously held senior roles at Logica, Acision and Mavenir and is currently based in Atlanta, USA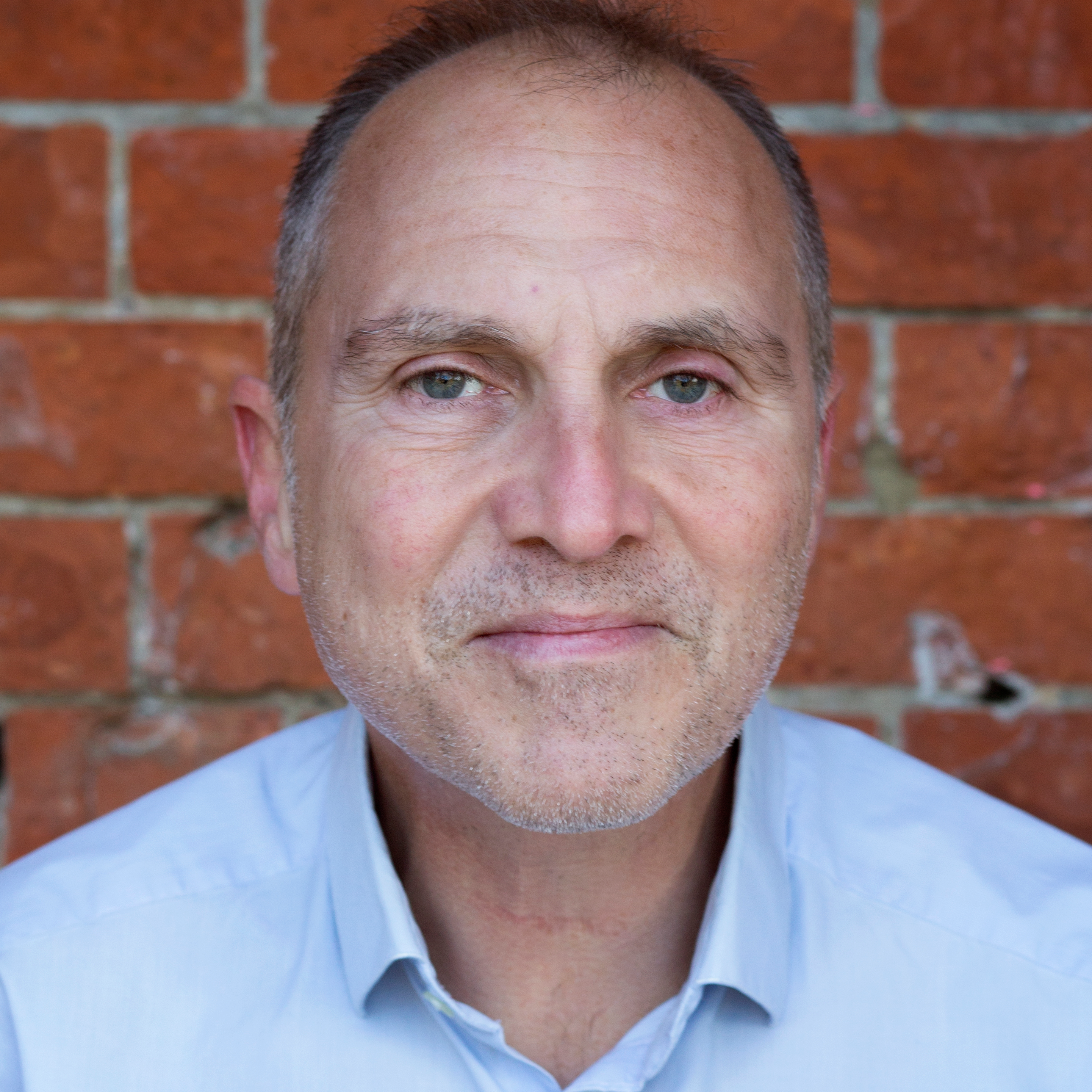 Gavin Patterson
Chief Data Analyst, Mobilesquared
Gavin has almost 30 years' experience in telecoms, technology and media as a journalist, researcher and analyst. During over six years at MobileSquared, he has authored numerous reports covering mobile marketing, advertising, commerce and security, and developed our Business Messaging forecasts for SMS, RCS and OTT. Before joining Mobilesquared, Gavin was Research Director at Dataxis, and Principal Analyst and Editorial Director at Informa Telecoms & Media (now Ovum). Prior to that, he was a senior business journalist covering the Asian market as the Business Editor of the Hong Kong Standard, and the Financial Editor of the Eastern Express.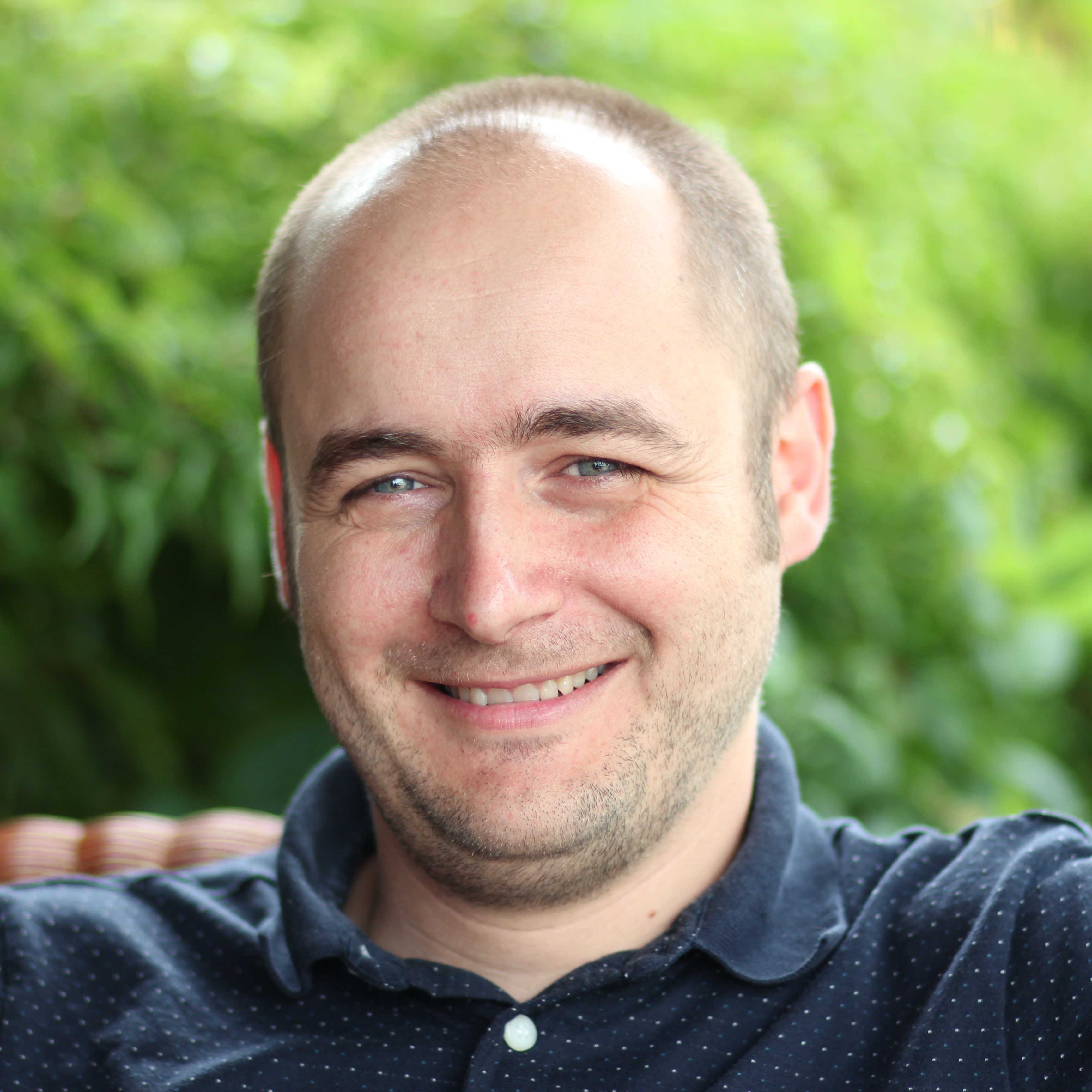 Simon de Haan
CTO and Co, Founder Turn.io & Praekelt
Simon is the Product Lead for The Praekelt Benefit Corporation (B-Corp) on the Turn.io product.
As ex Chief Engineer of Praekelt.org he holds the rare talent to demystify software systems and platforms for non-­engineers.  In this role he was the team lead on Praekelt Foundation's Vumi platform – an open source messaging platform that allows for interactive conversations over SMS, USSD, Gt alk and other basic technologies at low cost and at population scale in the majority world. Vumi is the technology stack that powers various groundbreaking initiatives such as Wikipedia Text, PeaceTXT, MAMA, Libyan election registrations, and also plays a lead role in the nationally-scaled MomConnect project in South Africa.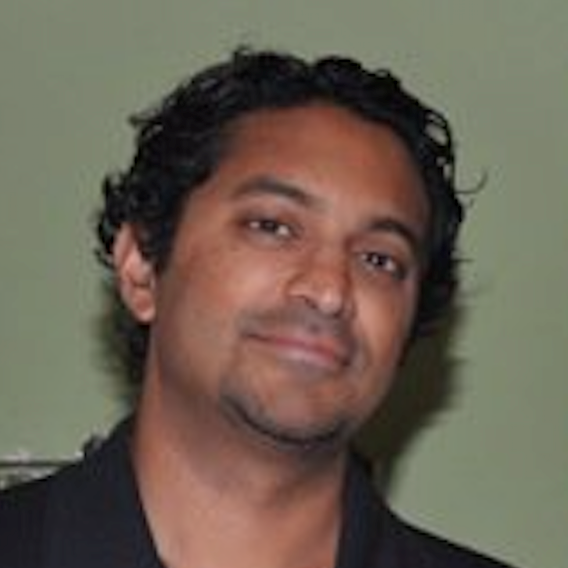 Sharad Vivek
Senior Director of Global Business Development, Twitter
Sharad Vivek is the Senior Director of Global Business Development at Twitter based in San Francisco, CA. He is responsible for partnerships across Monetization, User Growth, Strategic Partnerships and Innovation. He has been working in mobile for most of his career with previous roles in consulting, market research and retail.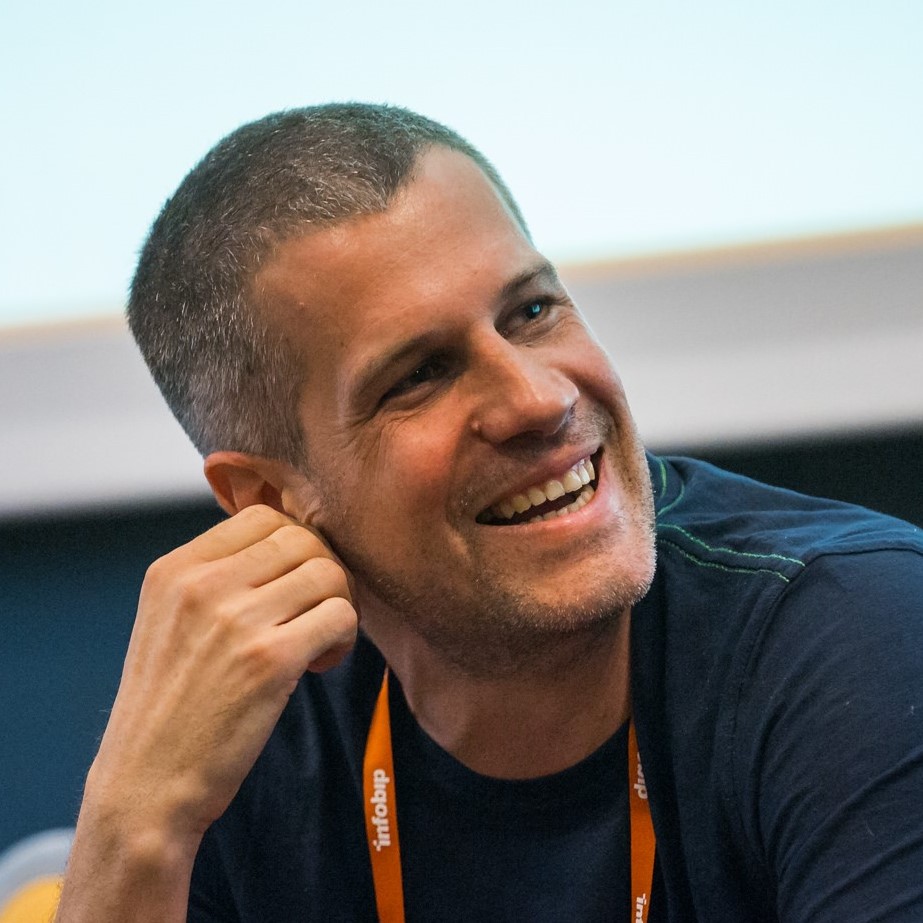 Krešo Žmak
Director Products, Infobip
Krešo Žmak is Director Products at Infobip, one of the world's largest cPaaS (communication Platform as a Service) providers.
Krešo has worked in telecoms for most of his career, moving from software developer to Director of IT and BI at Croatia's Optima Telekom, before moving to Infobip in 2015.
At Infobip he is in charge of all the emerging communication channels with a special focus on the RCS.
Krešo holds a B.Sc. in electrical engineering from FER Zagreb.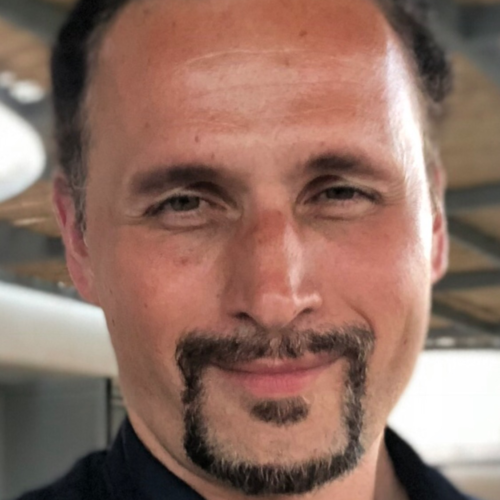 Tasso Roumeliotis
Founder & CEO, NumberAI
Prior to founding NumberAI, Tasso founded Location Labs and was an early pioneer in mobile and location-based technology. He built it to 200+ people and eventually sold Location Labs for $220M with only $19M of primary capital invested. Location Labs was profitable for seven consecutive years and was an INC 500 company. He was also an Ernst & Young Entrepreneur of the Year Finalist Award winner.
Before Location Labs, Tasso worked as Vice President for Claridge Investments (Bronfman Family Office) and as an associate in the merchant banking group of Donaldson Lufkin Jenrette. Tasso started his career at Bain & Co where he was the highest ranked associate in his class. He has an MBA from Harvard Business School and a B.Comm from McGill University in Montreal.