5G mmWave Summit at MWC Las Vegas 2022
5G mmWave Summit Summary
Time: 09:30 – 12:00 (PDT)
Room: W222
Attend this 5G mmWave Summit together with GSMA Intelligence to understand how mmWave is unlocking the full potential of 5G, and to hear about deployment best practice from some of the industry's leading experts.
Between now and 2025, a staggering $5 trillion will be contributed to the global economy by mobile technologies and services – with 1 billion 5G connections forecast by the end of 2022 alone (source GSMA Intelligence).
5G mmWave is a key element of the 5G technology mix, providing maximum data capacity at very high speeds and very low latency –thereby facilitating reliable and high-quality connectivity in busy areas and for high-traffic scenarios, such as densely populated residential areas, public transport hubs, large entertainment venues and Fixed Wireless Access (FWA) in homes.
This event has now ended.

Find out more about 5G mmWave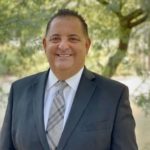 Michael Sherwood
Chief Innovation and Technology Officer, City of Las Vegas
Michael has more than 20 years of experience in the fields of process improvement, technology and innovation.  Prior to the city of Las Vegas, he served as the Deputy Director of Public Safety, Business Services & City Technology for the City of Irvine, California.  Michael is extremely passionate about technology, and believes through innovation, workforce development and collaboration, we can create brighter and sustainable communities.
Michael received his B.S. in Management from Pepperdine University followed by an M.S. in Executive Management from the University of Southern California.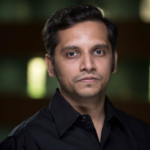 Neil Shah
Vice President, Research & Co-Founder, Counterpoint Research
Neil is Vice President, Research & Co-Founder at Counterpoint Research, a fast-growing industry research firm focusing on mobile, telecom, semiconductors, and IoT sector. He is a sought-after technology Industry Analyst with a wide spectrum of rich multifunctional experience. He is a knowledgeable, adept, and accomplished strategist with a client roster spanning from Fortune 50 to startups. In the last 17 years, he has offered expert strategic advice that has been highly regarded across different industries.
He is also an IEEE Certified Wireless Professional with a Master of Science (Telecommunications) from the University of Maryland, College Park, USA, and Bachelor of Engineering (Electronics) from the University of Mumbai.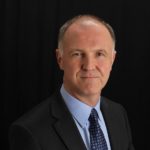 Paul Challoner
Vice President, Network Product Solutions, Ericsson
Paul Challoner, vice president, Network Product Solutions for Ericsson North America, based in Plano, Texas is responsible for radio products including 4G, 5G, IoT & Open RAN. Prior to his current role, Challoner worked as Head of Product Line Wi-Fi and Head of Ericsson's CDMA Product Line.
Challoner currently serves as Vice Chair, Board of directors of the CBRS Alliance , Large Company representative ,for the Board  of the Wireless Innovation Forum and on the Board of Governors for 5G Americas.  He joined Ericsson in 2010 from Nortel where he held executive roles leading the GSM product line, Intelligent Networks and Broadband Wireless businesses. He has global experience working in the US, Canada, France, India and the UK. With 25 years in the telecom industry he possesses extensive industry experience and has innovated bringing numerous radio products to market specializing in the field of wireless communication.
Challoner holds a bachelor's degree in Electrical & Electronic Engineering from Brunel University, London, UK.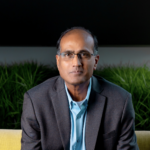 Narothum Saxena
VP, Technology Strategy & Architecture, UScellular
As vice president of technology strategy & architecture for UScellular, Narothum leads the technology and strategy for both network engineering and IT teams. His organization is responsible for the evaluation, architecture and design of new and existing technologies, products and services.
Narothum has over 25 years of experience in the telecommunications and wireless industry. He has been with UScellular since 2002 and directs the company's research and development efforts which have received more than 25 patents.
Prior to joining UScellular, he co-founded Cambia Networks and held various leadership positions at 3COM, Indian Space Research Organization, Omnitel and AMI-Sanag.
Narothum has a master's degree in electrical engineering and computer science from the University of Illinois at Chicago and a bachelor's degree in electronics and communication engineering from Osmania University in India. He completed an executive management program from the University of Chicago. He lives in North Hoffman Estates, Ill., with his wife and their two children.
Maryam Rofougaran
Founder and CEO, Movandi
Maryam Rofougaran is founder and CEO of Movandi, a leader in new 5G RF and millimeter wave technology that is commercializing multi-gigabit, 5G millimeter wave networks. Movandi is breaking through coverage and network challenges of 5G millimeter wave networks. Their BeamXR active repeater and system solutions solves today's real world 5G deployment challenges – by increasing 5G coverage and capacity, while reducing infrastructure costs by 50%, accelerating large-scale 5G commercialization.
Prior to co-founding Movandi, Maryam was instrumental in starting and building the wireless business at Broadcom and in growing it to annual revenues of more than $3 billion. She is an Inventor and co-inventor on 280 U.S. issued patents, 85 U.S. filed patents.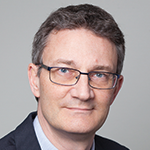 Philippe Poggianti
VP Business Development, Qualcomm France S.A.R.L.
Philippe Poggianti is Vice President, Business Development, in charge of developing the adoption of 5G "next waves" at Qualcomm Technologies, including 5G mmWave ecosystem and use cases.
In today's digital transformation period, it is essential for TelCos and Enterprises to leverage 5G mmWave as a critical infrastructure enabling new use cases and business models.
Philippe is a seasoned leader with more than 25 years of experience in the Telecom Industry, out of which 6 years based in Asia (Korea, Japan, China).
He works at Qualcomm Communications SARL office near Paris.
Philippe holds a Master of Science in Computer Science and a dual-degree Executive MBA from INSEAD (Paris, Singapore) and from Tsinghua University (Beijing).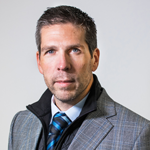 Peter Jarich
Head of GSMA Intelligence, GSMA Intelligence
Peter leads the GSMA Intelligence analyst team, driving its content strategy and agenda. Working across the GSMA membership and broader mobile ecosystem, Peter is responsible for developing insights into the intelligence products
required by the market as well as the best ways in which to deliver them. In the near-term, this means driving the rollout of new data sets and research on topics ranging from 5G and IoT, to Consumer Demand trends, Fixed TV & Convergence.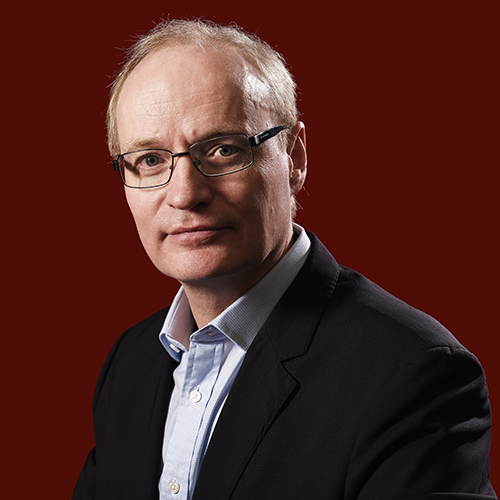 Alex Sinclair is the Chief Technology Officer at the GSMA. With more than 25 years in telecommunications in general and mobile in particular, Alex has worked for a number of companies in the UK, Germany and the US. In the early 1990's, Alex was part of the project team that launched the T-Mobile D1 network in Germany. In 1995, Alex helped Syniverse to launch their GSM clearinghouse business. Prior to joining the GSMA, Alex was Director of Network Engineering at ICO (a Global Satellite venture). Alex has served as Chief Technology Officer of the GSMA since 2005.