Open RAN Summit
Whats On Buy your pass About MWC22 Barcelona Our Speakers
The Mobile Infrastructure supply chain needs innovation and growth to meet the demands of our changing Digital Society.
Open RAN is emerging as a critical path to increase choice and flexibility to meet new use cases. At MWC Barcelona 2022 we will convene to discuss the momentum behind Open RAN, the opportunistic Use Cases and how the industry is collaborating to accelerate Open RAN solutions. Join us with our partners Radisys , Comba Telecom and more to hear Keynotes and Panellists discuss accelerating the Open RAN ecosystem.
Our Sponsors: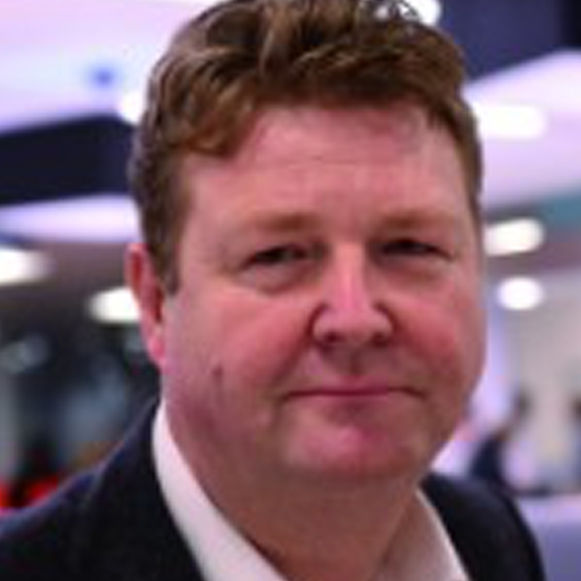 Henry Calvert
Head of Networks, GSMA
Henry joined the GSMA in December 2013, and is responsible for the delivery of the Future Networks programme. A key programme of the GSMA's strategic focus, to deliver industry scale for IP Communications and 5G, whilst considering Network Economic challenges for the Mobile industry as it transitions to a 5G Era.
Previously he worked for the SingTel Group and has over 20 years' experience in the telecommunications sector, both in Networks and IT portfolios and has been involved in the deployment of mobile networks in over 10 operations across 10 different countries. Henry designed and built Optus' 3G + LTE mobile network, all IP network and managed the product development transformation.  He was the creator and board member of the network sharing Joint Venture between SingTel Optus and Vodafone Networks Pty Ltd (Australia).
Henry has been a board member and Chair of the Australian Mobile Telecommunications Association (AMTA) and previously held an Executive Management Committee position in the GSMA.
Eugina Jordan
Vice President of Marketing, Parallel Wireless
Eugina, a self-made immigrant woman, she started her telecom career as a secretary and now has gone on to become VP of Marketing of the majore telecom industry disruptor Parallel Wireless. She has over 20 years of strategic marketing experience, leading marketing and communications for small and large global technology companies,
She has been instrumental in establishing Parallel Wireless as the #1 supplier of Open RAN solutions globally. At Cisco, she was responsible for fiscal planning, managing a $20M+ budget, and all integrated marketing activities for SP Mobility and IPNGN product and solutions portfolios globally. Prior to Cisco, she was the Marketing Manager for Starent, since nearly the company's inception and developed and managed the marketing strategy for the launch of Cisco's $2B Starent Networks acquisition at Mobile World Congress 2010.
She is also an inventor, holding 6 patents that include 5G and Open RAN.
Her passion is to help other women in telecom to realize their full potential through mentorships, communities' engagement, and workshops. Her story is a positive example that if you work hard, play fair, continue to learn, and always believe in yourself, you can grow yourself, your career, and others.
Eugina resides in Massachusetts with her husband, teenage son, and three rescue dogs. She loves theatre and museums. She volunteers for dog rescues and programs that help underprivileged children and women.
Eugina has a Masters in Teaching from Moscow Pedagogical University, and studied computer undergrad at CDI College in Toronto, Canada.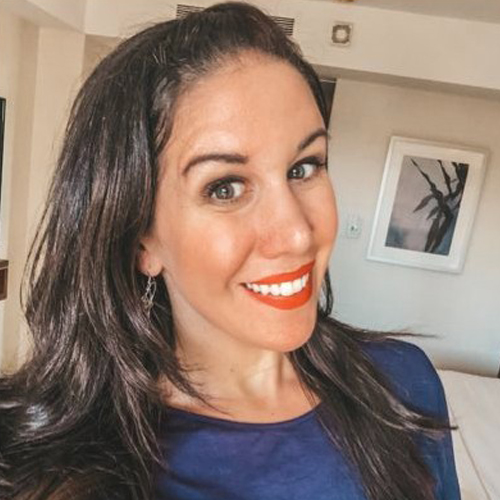 Jillian Kaplan
5G and Telecom Thought Leadership, Dell Technologies
Jillian Kaplan joined Dell Technologies in 2018 and currently leads 5G and Telecom Thought Leadership. In this role her team has global responsibility for ensuring the Telecoms and CSPs can monetize their investments in 5G through future Enterprise use cases.
Prior to Dell Technologies, Jillian spent 14 years at Verizon. She joined as a Central Office Network Engineer during the launch of FTTP (FiOS). FTTP was a complete network overhaul from copper to fiber. She managed over a billion dollars in inventory in the Central Offices in New England and New Jersey ensuring all equipment was properly engineered, accounted for and utilized. While she worked, she received a Technical MBA and upon completion started a new role Product Management where she managed a SaaS product called Verizon Concierge. She also has a background in Marketing Operations and Sales Enablement for a well-rounded skills set in high tech.
She currently resides in Massachusetts with her husband, daughter and dog. In her free time, she enjoys working with dog rescue, you never know what dog foster you might find when you visit. Jillian is an accomplished equestrian and enjoys being outdoors whenever possible. She is a trauma survivor and has the unique opportunity to bring her personal life into her work life while bringing Technology for Good to the forefront of her messaging. She believes in turning her mess into her messages and as a result of her crash, was on the team that passed the hands-free bill in MA in November 2019. She is an author, speaker and believer in paying it forward.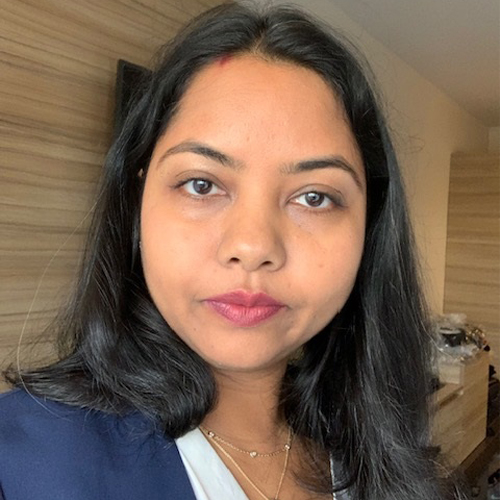 Renuka Bhalerao
Connectivity Technologies and Ecosystems Manager, Facebook
Renuka Bhalerao is Connectivity Technologies and Ecosystems Manager at Facebook, Inc.
She is part of the Facebook Connectivity team focused on defining and building next-generation infrastructure products to connect B+ people.
Renuka is serving on the TIP Technical Committee and leads the of TIP OpenRAN program since its inception.
She is an experienced telecom professional with deep expertise in LTE, 5G ready wireless infrastructure solutions, product strategy and management, product marketing, business development.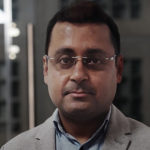 Munish Chhabra
SVP and Head of Mobility Software and Services, Radisys
Munish Chhabra serves as Head of Mobility Software and Services Business at Radisys. H leads the Radisys software stacks licensing business as well as all custom development services. An Engineer at heart, Munish has over 20 years of experience in the software business, ranging from engineering, to product management and business development/sales. Munish has a Bachelor of Technology, Computer Science from the National Institute of Technology, Kurukshetra.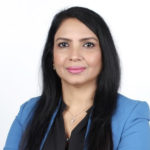 Renu Gupta
Chief Executive Officer, Rencomm Teleservices LLP
Ms. Renu Gupta is founder of Rencomm Teleservices LLP. and Rencomm Teleservices Inc. With the Indian telecom industry growing exponentially and customers expecting ubiquitous, high quality service, Rencomm Teleservices was formed to address the increasing expectations of the people to have a high quality experience, for both voice and data. Growing from addressing the needs of the Indian market, Rencomm has grown today to be a global provider of resources and services in different markets in the world. Rencomm is a partner to virtually all the OEMs of the telecom industry and so have got expertise of all the network solutions from the different OEMs making Rencomm extremely versatile and suitable for any operator networks. In addition, the global partnerships of the services ecosystem allows Rencomm to hit the ground running in any market around the world.
– Renu leads the company and sets the strategic vision to manage the execution in the current areas and growth into new markets and areas.
– Ms. Renu Gupta has got a rich and varied experience with strong, analytical and entrepreneurial skills and a keen eye for detail.
– She's an accomplished turnaround specialist, managing through the cyclical downturns very effectively.
– She's a visionary with the ability to look into the horizon and planning ahead for the successful growth of Rencomm with a solid, financial footing.
– Her talent for spotting talent among people was honed by her experience in the HR industry.
– She drove Rencomm to be a pioneer in OpenRAN by being part of Proof of Concepts and trials and deployments since 2019.
– She was awarded the Billenium Divas Women In Technology Award in 2021.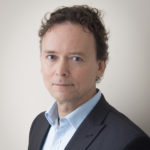 Jan Berglund
Director of Products and Solutions, Comba Telecom
Jan Berglund is the Director of Product & Solutions of International Business Development & Marketing at Comba Telecom, supporting the company's network business growth and focusing on the strategic directions on Open RAN macro, IBS solutions and enterprise/private network opportunities. Jan has vast expertise in business planning, strategy, marketing, product management, wireless and datacom in the mobile network industry. He worked with different tier 1 vendors where he served in leading role across the globe for more than 20 years.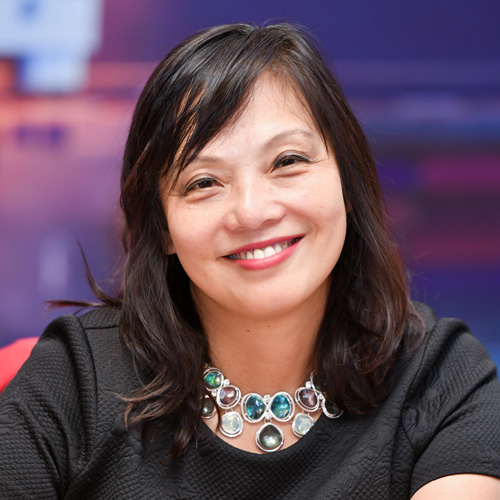 Caroline Y. Chan
VP, Network and Edge Group General Manager, Network Business Incubator Division, Intel Corporation
Caroline Y. Chan is Vice President in the Network and Edge Group and general manager of the group's Network Business Incubator Division at Intel Corporation. She is responsible for driving new services running across the network infrastructure, working closely with network service cloud service providers and enterprises. Chan and her team will lead pathfinding of advanced technology solutions that are enabled and accelerated by 5G capabilities such as AI, Machine Learning, Blockchain, Data Analytics, Immersive Media, Cloud gaming, and others.
Chan was previously VP and GM of Intel 5G Infrastructure Division and had overall responsibility for Intel's global network infrastructure strategy and solution development related to 5th-generation wireless technology. Chan and her team identified and developed use cases that incorporate the Internet of Things, innovation in wireless technologies and deployment models, such as mobile edge computing and alternative spectrums that will enable new service providers and enterprise networks.
Since joining Intel in 2009, Chan has worked closely with telecommunications vendors, operators and application developers to advance strategy and marketing in virtual RAN, mini Cloud-RAN and mobile edge computing technologies. Before leading the 5G infrastructure division, she spent six years as director of wireless technology and strategy. In that position, Chan oversaw server CPU extension into Intel's wireless infrastructure business, a role that encompassed investment strategy, CPU adoption and modification, marketing, and business development.
Before joining Intel, Chan had a 15-year career at Nortel Networks Corp., culminating in her role as director of 4G wireless product management.
She serves as an independent director on EnerSys Inc.
(NYSE: ENS) board. In addition, Chan serves on the board of the Telecom Infrastructure Project (TIP) and CBRS Alliance. She is also an advisory board member for Advisory Council for Rural Edge Solutions (ACRES) and 5G Open Innovation (5GOI) Lab. Her contributions in the area of virtualized wireless radio access networks earned Chan an Intel Achievement Award in 2016. Chan was elected to be among the top 25 movers and shakers in the telecom industry 2018 by Fierce Telecom and among the top 5G 100 most influential individuals charting the course for the next generation of global communications in 2020 by Light Reading.
Chan holds bachelor's and master's degrees in electrical engineering from the University of Texas at Austin and the University of Massachusetts Amherst, respectively.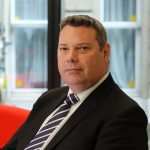 David Hutton
Chief Engineer, Telecom Infra Project
David is a technology expert with 25 years of experience in telecommunications with extensive knowledge of existing and future mobile network technologies. Recent technical focus includes topics such as 5G, Network Function Virtualisation, Operator Cloud and Edge Computing
As the Chief Engineer at Telecom Infra Project, David is responsible for the Technical Committee and Project Groups as well as providing the technical strategy for the organisation. David also leads the TIP's engagement on industry relations and partnerships.
Prior to joining TIP, David held senior roles at GSMA, Vodafone, Nortel Networks, and Symbian on areas of technical strategy, product planning and standardisation of mobile technologies related to 2G/3G/4G Network Design, Fixed Mobile Convergence and Next Generation Networks including the industry adoption of VoLTE.
David holds an Honours Degree in Electronic and Communications Engineering from the University of Bath.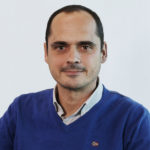 Francisco Pignatelli
Group Head of Open RAN, Vodafone
Francisco (Paco) Martín Pignatelli is a Vodafone Executive +22 years of Experience in Mobile. He´s worked internationally in US and UK and has great breadth of experience in all Network domains as well as some customer facing positions. He´s more recently focused in OPEN RAN, an activity he pioneered in 2016 that´s grown to become the most relevant trend in mobile today, with Vodafone as one of the leading promoters.
Santiago Tenorio
Fellow and Director of Network Architecture, Vodafone
Yago is Fellow and Director of Network Architecture at Vodafone. His team delivers the Strategy and Architecture of the Fixed and Mobile Network. One of the most important missions is to lead the company into the Network as a Platform transformation, drive Open RAN in the industry and shape the 5G evolution, including AI and Low Latency services.
With nearly 20 years of history, his team is recognised as one of the most innovative and influential ones in the Mobile Industry – endorsed by more than 150 patents and well known developments such as Single RAN, and more recently Open RAN. The team has driven Vodafone to be the first European operator to announce sizeable deployment plans, with the first commercial site already live for 4G and 5G in the UK.
Aside to his role in Vodafone Yago is also serving as Chairman of the Board at TIP (Telecom Infra Project) as well as Chairman of the Board at Lime Mycrosystems.