MWC23 Barcelona – Driving Supply Chain Resiliency for Open RAN Development
On Wednesday 1st March 2023, GSMA was joined by Open RAN experts during the 5G Futures Summit at MWC23 Barcelona to discuss how supply chain resiliency is defined by its capacity for resistance and recovery. During the session, our keynote speakers and panellists explored the economic and technological impacts that the supply chain has on open RAN deployments, and identified areas of improvement to further momentum in the open RAN space.
Moderated by Kelsey Kusterer Ziser, Senior Editor at Light Reading, the session was kicked off by Emanuel Kolta, Lead Analyst at GSMA Intelligence, who set the scene of transforming
RAN architectures and how 5G is a key driving force that will facilitate this transformation 5G offers operators the flexibility that will enable them to extend 5G services to more users in a secure, and cost and energy-efficient way.
Next we heard from Ramin Attari, Regional VP MEA at Parallel Wireless, who discussed the current state of Open RAN and how we can accelerate the deployment and adoption of interoperable Open RAN networks.
We then heard from our next keynote speaker, Sadayuki Abeta, VP, Head of Open RAN solutions at NTT Docomo, who discussed the challenges of system integrations for many operators, sharing NTT DOCOMO's experience of commercial RAN integration for both 4G and 5G.
For the sessions final keynote presentation we heard from Vivek Chadha, SVP, Telco Cloud at Rakuten Symphony, who discussed how the future of mobile networks are fiercely connected to the topic of Open RAN and how the concept of Open RAN is being underpinned by four key pillars that will drive the reality of its success, citing fundamental changes that are required in the Telco world going forward.
Before bringing the session to a close we were joined on stage by experts from Parallel Wireless, Radisys, Picocom and 4iG to discussed the imperative of Open RAN, providing insights into the impact of standards, and how the industry can better connect historically underserved regions with open RAN and 5G. Watch the full session on demand.
Interested in being part of the GSMA 5G Futures Community? Contact us today to get involved.
Our speakers: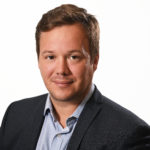 Emanuel Kolta
Lead Analyst , GSMAIntelligence
Emanuel Kolta is a Senior Analyst at GSMAIntelligence where he provides research and market analysis on 5G, network innovation and green transformation. Emanuel also helps identify economic benefits for mobile networks, which are related to innovations that unlock emerging business opportunities and improves operators' efficiency.
Prior to joining GSMA Intelligence, Emanuel was a management consultant and held various analyst roles in telecommunication.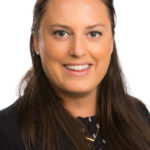 Kelsey Kusterer Ziser
Senior Editor, Light Reading & Curator, 5G Exchange, Light Reading
Kelsey is a senior editor at Light Reading, co-host of the Light Reading podcast, and host of the "What's the story?" podcast. Her interest in the telecom world started with a PR position at Connect2 Communications, which led to a comms role at the FREEDM Systems Center, a smart grid research lab at N.C. State University. There, she orchestrated their webinar program across college campuses and covered research projects like the center's smart solid-state transformer.
Kelsey enjoys reading four books at once, movies about space, crafting and (hoarding) houseplants.
Kelsey is based in Raleigh and can be reached at ziser@lightreading.com.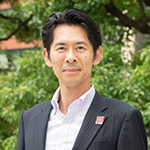 Sadayuki Abeta
Global Head of Open-RAN Solutions and OREC Evangelist, NTT DOCOMO, Inc.
Sadayuki Abeta is global head of open RAN solutions and OREC evangelist in NTT DOCOMO for creating open RAN ecosystem globally, and shaping them to meet customer and service provider needs. 
Since joining NTT DOCOMO, INC in 1997, He has been working for research, standardization and development of the UMTS/W-CDMA, HPSA, LTE, LTE-Advanced and 5G. From 2005 to 2009, he was a vice chairman of 3GPP TSG-RAN WG1 and rapporteur of LTE and LTE-Advanced in 3GPP TSG RAN WG1. From 2018-2022, he was a General Manager of the Radio Access Network Development Department, which is responsible for development of LTE, 5G, X-haul and satellite communications.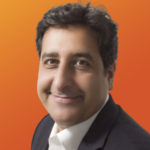 Ramin Attari
RVP MEA, Parallel Wireless
Ramin Attari is the Regional VP for Middle East and Africa for Parallel Wireless.  Ramin has more than 30 years experience in the Telecommunications industry with Operators/Infrastructure Providers and ISVs.  He spent the first 15 years of his career based out of the UK and France.  For the past 18 years he has been based in Dubai focusing on MEA Communication Service Providers.
Dr Doug Pulley
Chief Solutions Architect at Picocom, Picocom
Doug is Chief Solutions Architect at Picocom with over 30 years of experience working as a technologist in the wireless industry. He co-founded Picochip, the pioneer behind 'baseband processors for femtocells/small cells', and was CTO from inception to company exit. In Doug's broad wireless career, he has not only worked in semiconductors but for an infrastructure manufacturer, an operator, and a regulator with experience at Intel, AT&T/Lucent, Vodafone and OFCOM.
Doug holds a PhD in coverage techniques for wireless networks from the University of Bath and an Masters degree in Psychology specialising in cognitive neuropsychology. He is the inventor of multiple patents in wireless techniques in CDMA, OFDM and mmWave radar.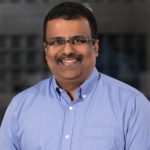 Prakash Siva
Head of Technology and Architecture, Radisys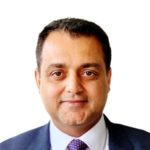 Vivek Chadha
SVP, Telco Cloud, Rakuten Symphony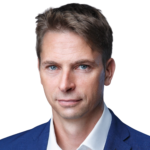 Pal Zarandy
Group Chief Strategy Officer, Mobile & 5G, 4iG Group
Pal Zarandy has spent the last 15 years advising mobile operators, regulators, governments, mobile infrastructure vendors, telecoms investors, across over twenty countries. His advisory focused on networks, radio spectrum, 5G deployment strategy, 5G monetization, network economics and strategic supplier evaluation. Pal's mobile industry analysis have been cited by international media outlets like Reuters, The Financial Times, The New York Times, and The Economist.
Pal started his career in Ericsson's research lab where he invented several technology patents. Following this, for five years Pal worked at Vodafone Hungary from expert to senior manager positions, in the technology and commercial side.
Pal has spent the last two years advising 4iG Group's management in realizing its transformative strategy and growth in the telecoms sector across Central and Eastern Europe. 4iG is currently a leading info-communications group and operates mobile networks in Hungary, Albania, and Montenegro.
In February 2023 Pal has joined 4iG as Group Chief Strategy Officer, Mobile and 5G. Pal leads the development of 4iG Group's strategic vision and road map for 5G, mobile infrastructure and spectrum investments, as well as mobile equipment vendor diversification and Open RAN. Pal also continues to support 4iG's M&A team in its expansion journey.
Event gallery: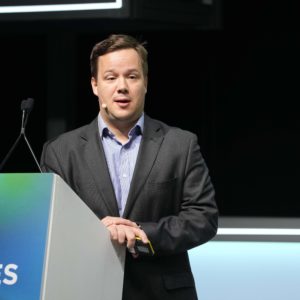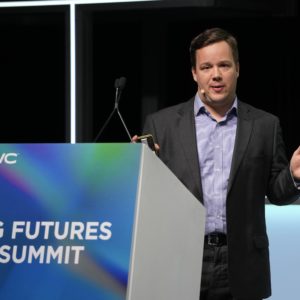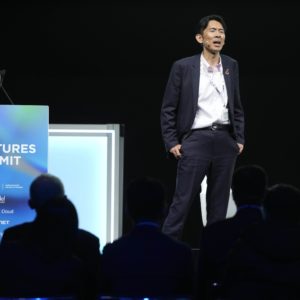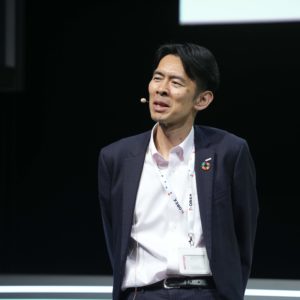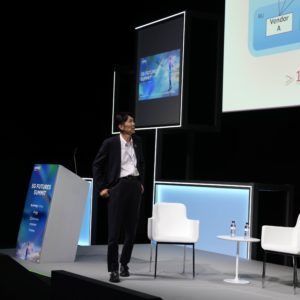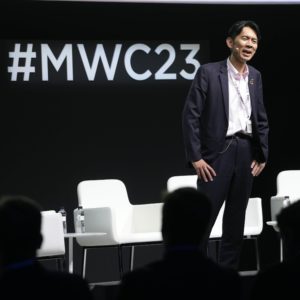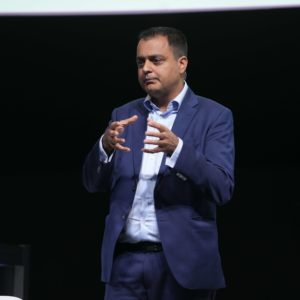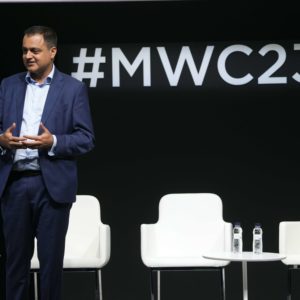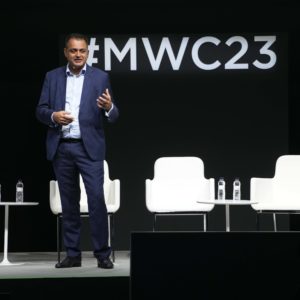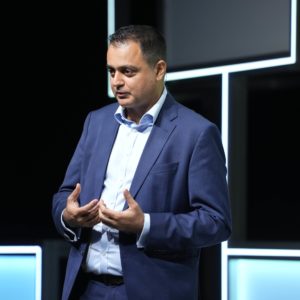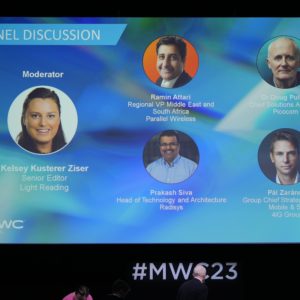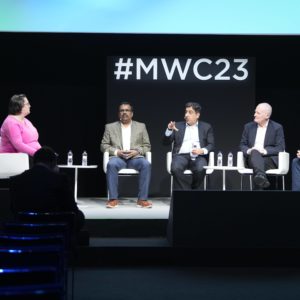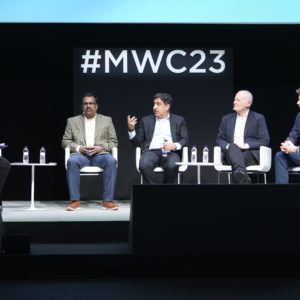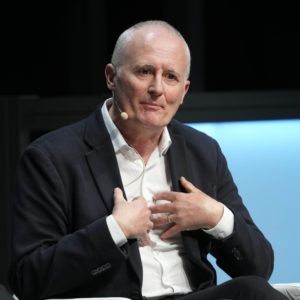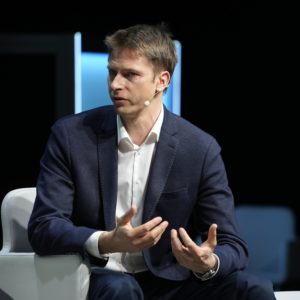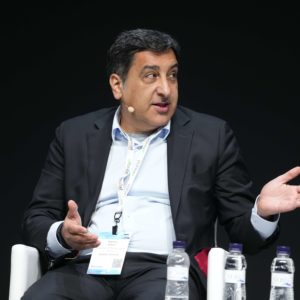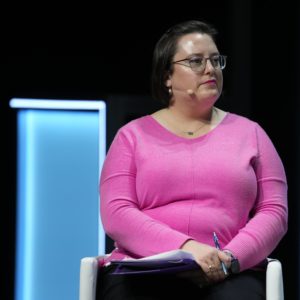 Thank you to the 5G Futures Summit sponsors:
Security Headline Sponsor: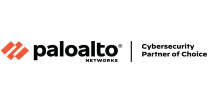 5G Futures Summit Platinum Sponsors: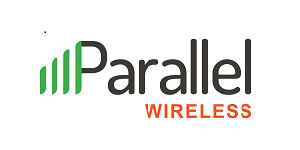 5G Futures Summit Gold Sponsors: