MWC Americas 2018: RCS Business Messaging Seminar Recording & Speaker Presentations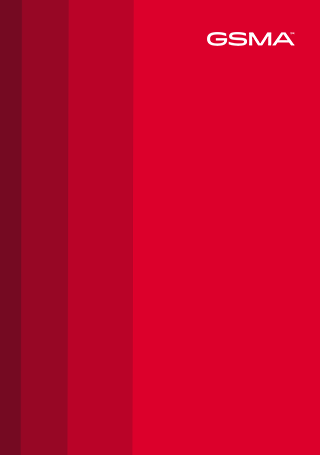 To download the speakers' presentations and the full recording of the RCS Business Messaging Seminar at Mobile World Congress Americas 2018, please click here.
The world's most successful communications channel, SMS, is being upgraded globally to Rich Communications Services (RCS). With 57 Operator launches and 165 million Monthly Active Users, this Operator messaging platform is available for millions of brands to enhance their consumer communications.
The GSMA's Future Networks Programme hosted an RCS Business Messaging Seminar, sponsored by Mavenir, at Mobile World Congress Americas 2018.
High-profile speakers from leading operators, aggregators and technology providers shared their insights into the growth of RCS and the commercial opportunities, while major global brands presented incredible results that their RCS Business Messaging campaigns have had so far. Speakers included: 3Cinteractive, AT&T, Express, Google, Mavenir, Overstock, Quartz, Samsung, Sprint, Subway, Verizon, Vodafone and Walgreens.
The full seminar recording and the speakers' presentations (in bold above) are now available for you to download here.
PRESENTATIONS
Company

Speaker

Presentation

Sprint*
Doug Garland, Vice President, Innovation and Partnerships
Messaging 2.0 or 10 X?
Vodafone

Oscar Gallego, Global Head of Smart Communications & Security
Vodafone's RCS Business Messaging: From trials to commercial campaigns
Google*
Todd Parker, Global Head, Business Development
RCS and Rich Business Messaging Today
Subway*
Carissa Ganelli, Chief Digital Officer
RCS Brand Showcase 1: Subway
Overstock
Jimmy Budnik, VP of Customer Care
RCS Brand Showcase 2: Overstock
RCS and Overstock's Conversational Engagement Strategy
Express*
Kate Jung, Director Loyalty, Mobile and Partnership
RCS Brand Showcase 3: Express
Quartz
Angelina Bethoney, Bot Studio Developer
RCS Brand Showcase 4: Quartz
Sigmast – A Samsung Subsidiary*
Brent Newsome, CEO
Putting Users at the Heart of RCS Messaging
Walgreens
Erin Neus-Cheong, Director of Product Management
RCS Brand Showcase 5: Walgreens
Mavenir
Brandon Larson, SVP, Product Line Management
Unified Marketplaces for RCS Business Messaging
*Please note, the Express, Google, Samsung, Sprint and Subway presentations are not currently available to download as per the speakers' requests.
Click HERE to access the full seminar recording and the available speakers' presentations