GSMA Operator Platform Group – Operator Platform Telco Edge Requirements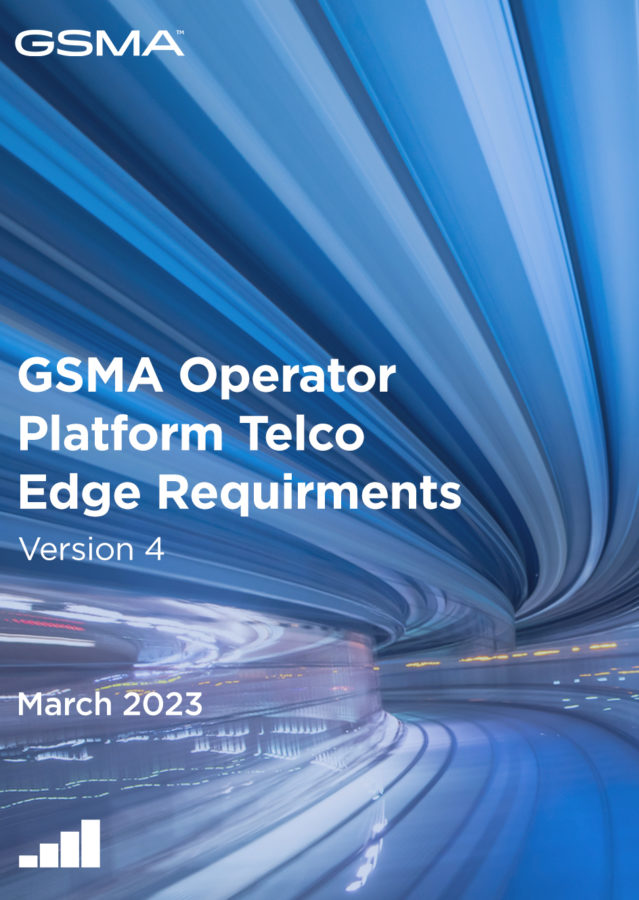 The Operator Platform intends to provide a common solution for operators to expose the capabilities of their networks to enterprise customers and developers allowing monetisation of those capabilities. Through its federation capabilities the Operator Platform enables those enterprise customers to connect to a single platform and get access to the capabilities of all networks that are part of the federation.
While previous versions of the Operator Platform requirements and architecture expanded on the initial scope focussed on Edge Compute and Network as a Service capabilities such as control of Quality of Service, this version of the requirements expands on that covering also Network Slicing as a Service. It also covers how the Operator Platform could support client-side QoS mechanisms like L4S to further improve on the service that it could offer to enterprise customers and developers. Next to this, it brings enhancements and clarifications to existing requirements.