RCS Sender Verification Report 2019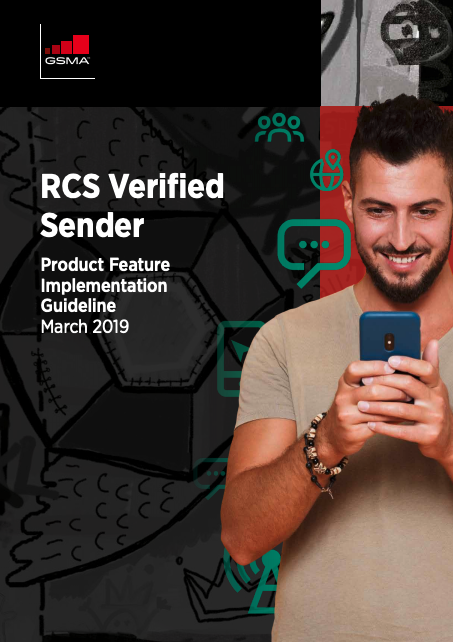 Rich Communications Services (RCS) is a distributed ecosystem with interconnected parties, with operator messaging being a trusted and well-known service. The ecosystem relies on trust in other parties; one party not being sufficiently diligent could potentially harm the entire ecosystem. At the same time, fraud and particularly SMiShing (SMS phising) are becoming a concerning issue which could potentially put MNO messaging at risk.
Before the advent of RCS, a phone number was the only identifier for branded messages. One of the new features of RCS Business Messaging is the ability to verify senders. This document considers the use cases, business model and business architectural considerations implicit in the deployment of RCS Sender Verification. It seeks to provide guidelines on how to deploy and realise the concepts defined in Universal Profile v2.2.