5G Cloud XR brings together Cloud-based technologies and XR to deliver superior experiences that revolutionise the consumption of content in both the consumer and the enterprise sectors.
Telecom operators play an important role in delivering the capabilities required by XR such as edge computing, high data transfer, low latency all of which will be delivered through the deployment of 5G. Furthermore; the big storage and massive computing capabilities needs of XR are met by the deployment of Cloud technologies within operator 5G networks
In November 2018, the GSMA announced the launch of a new industry-wide initiative called The GSMA 5G Cloud XR Forum that is designed to accelerate the delivery and adoption of 5G cloud-based AR, VR, SR technologies. The initiative focuses on the following topics, in order to help operators tackle the challenges of this new service:
Identify the key use cases in Cloud XR
Investigate value chain, stakeholders and business models
Share case studies and best implementation practices
Define a recommended service architecture to accommodate 5G Cloud based services
Cloud AR/VR Streaming Booklet
Document
Monday 11 Mar 2019 | 5G | Resources |
Cloud AR/VR Streaming: Accelerate mass adoption and improve quality of experience of AR/VR using 5G and Edge Cloud Currently, AR and VR services require high computation and storage power as well as expensive ...
Video
Thursday 18 Jul 2019 | 5G Video Series | Cloud XR |
Dimenco demonstrate their Simulated Reality technology, allowing users to experience 3D Gaming without the need for any dedicated headset Dimenco MWC19 Shanghai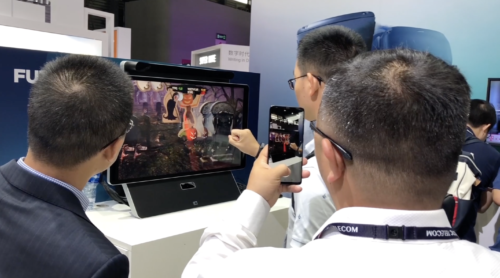 GSMA Online Document: Cloud AR/VR Whitepaper
Document
Wednesday 8 May 2019 | 5G | AR/VR Digest | Resources |
Virtual Reality and Augmented Reality technologies have proven themselves to be valuable additions to the fields of digital entertainment, information and workspace, but solutions leveraging these technologies have required processing platforms that...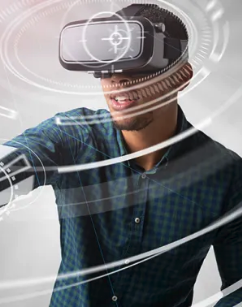 If you would like to express your interest in getting involved in the GSMA Cloud XR Forum, please submit your details in the form below: