Private Mobile Networks are an exciting topic of interest for Industry 4.0 use cases. A Mobile Private Network is where network infrastructure is used exclusively by devices authorised by the end user organisation. Such a network only serves the devices assigned by the end user organisation which means there is no concern about the impact of public users on the number of devices that can be connected, or, the throughput obtained, or other network performance indicators. Coverage can also be delivered precisely where needed whether to outdoor locations such as port areas or mines, or indoor areas such as manufacturing production lines or warehousing. The functionality of a private network extends beyond capacity and coverage into areas like tailored security measures and integration with other operational or business systems belonging to the industrial enterprise.
The GSMA has worked with manufacturing companies, mobile network operators and equipment vendors to understand the benefits of these private networks, complementary ('dedicated') solutions based on public mobile networks, and hybrids of public/private networks. This resulting paper on private and dedicated networks considers the application of private and dedicated 5G networks to the Internet of Things in manufacturing/production and the accompanying supply chain. It looks at private and dedicated networks and their benefits, reviews a selection of use cases that benefit from these networks, outlines the range of public, dedicated and private network options available to enterprises, overviews key new features within 5G that make these networks work better for industrial applications and overviews important topics in security and spectrum.
Read the Full Report
Document
Thursday 22 Jun 2023 | 5G | Manufacturing | Manufacturing Technology | Private & Dedicated Networks | Resources |
Produced by members of the GSMA Digital Industries forum, this paper explores the role of private networks in the context of the industrial and manufacturing sector, business ownership models and deployment options available to enterprises and more.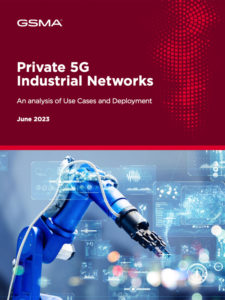 For enquiries, please email digitalindustries@gsma.com.
---
Latest IoT WebTalk
Video
Thursday 15 Oct 2020 | 5G | Manufacturing | Private & Dedicated Networks | Resources |
Experts from DHL, Ford, KPN, LACROIX Group, Orange, Shell, Verizon, Vodafone & the GSMA shared their insights into 5G Private, Hybrid and Public Networks for manufacturing, production and supply chain industry in the Industry 4.0 era.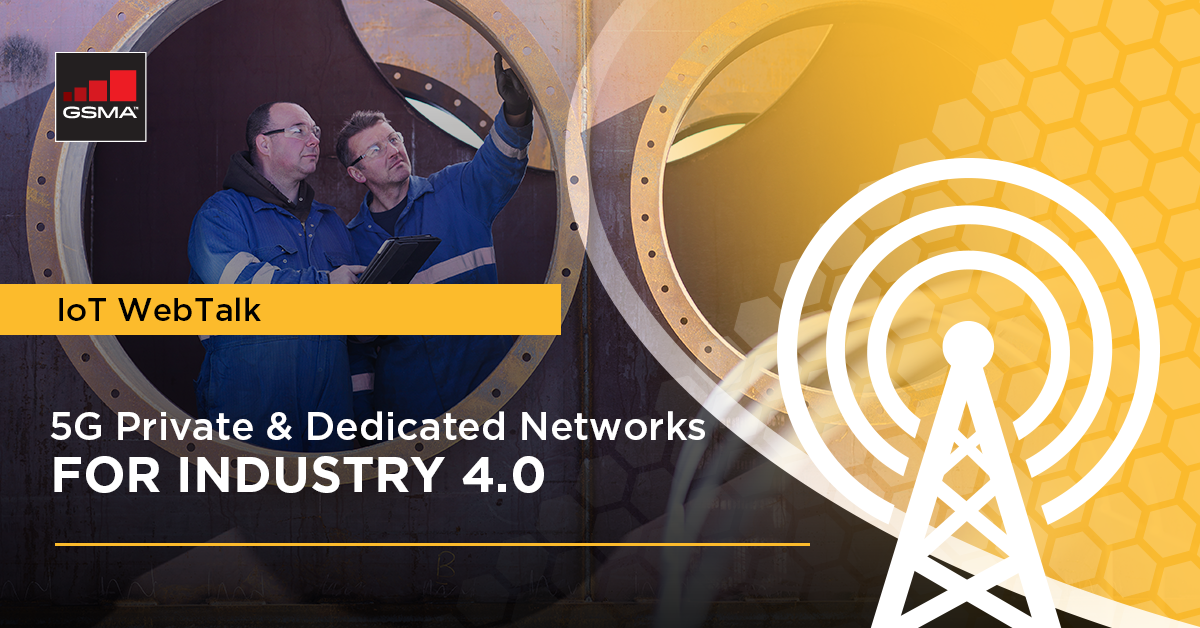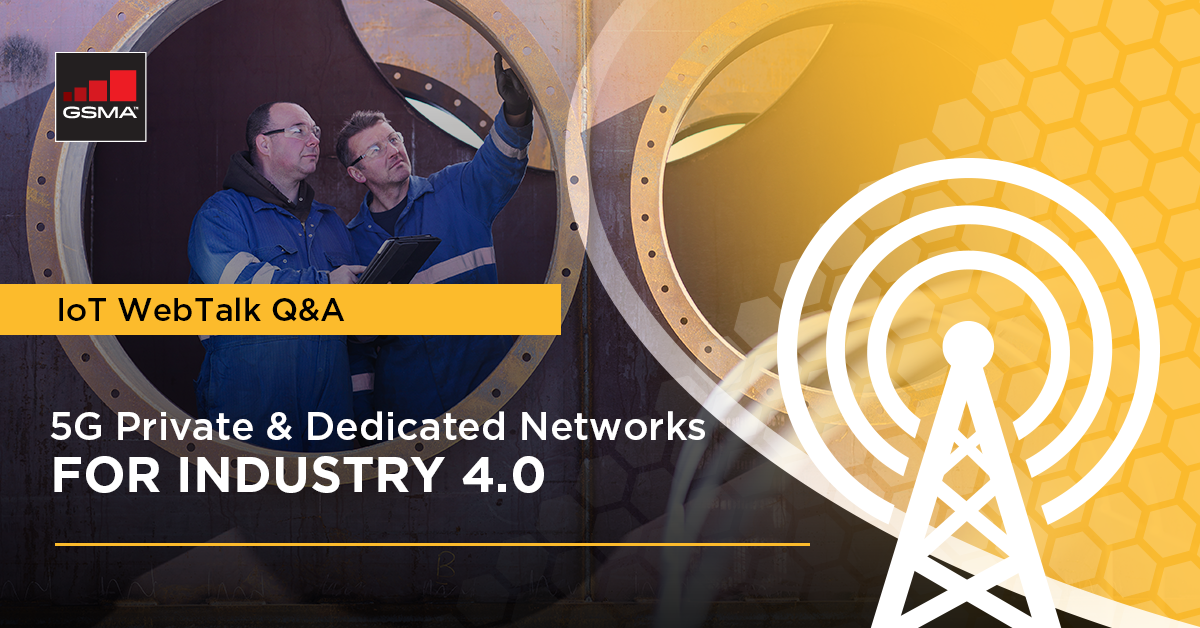 Wednesday 4 November, 2020 | Manufacturing | Resources
The following questions were extracted from the IoT WebTalk: 5G Private & Dedicated Networks for Industry 4.0 broadcast live on 13 October 2020. Contributors: Gain full understanding about the Private & Dedicated Networks projects introduced by Ford & Vodafone ...
GSMA Intelligence Research
Video
Wednesday 28 Oct 2020 | 5G | Manufacturing | Private & Dedicated Networks |
[GSMA Intelligence] Private Wireless networks are not a new phenomenon. For specialist use cases – from public safety to utilities – single-purpose, non-public networks have been deployed leveraging 2G, 3G and 4G technologies. The 5G era, however...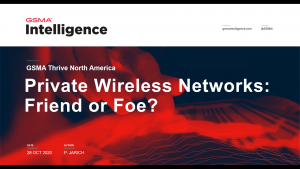 ---
For enquiries, please email manufacturing@gsma.com.