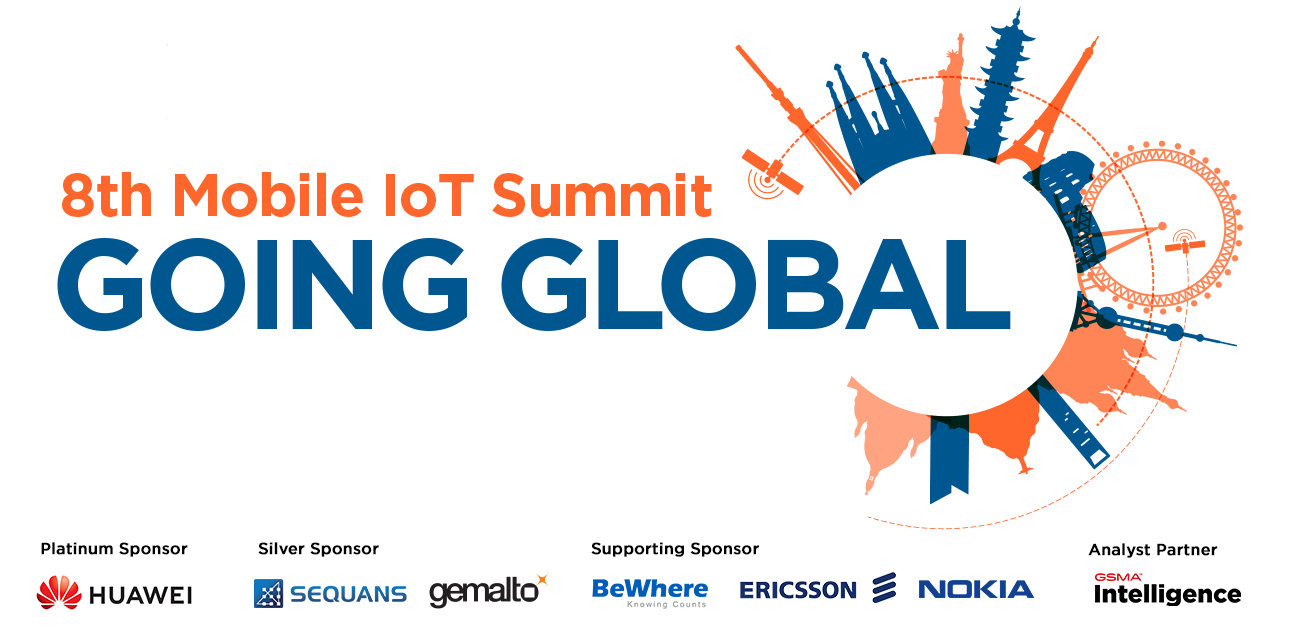 8th Mobile IoT Summit
Navigation
Start:

February 24 @ 12:00 pm

End:

February 24 @ 5:00 pm
Venue:

Hesperia Barcelona Tower Hotel

Address:
Google Map

Avinguda de la Granvia, L'Hospitalet de Llobregat




Barcelona

,

08907

Spain
*Please note that as maximum capacity has been reached, online registration has now closed. If you haven't pre-registered you may still be able to get into the event on the day, but priority will be given to registered attendees. 
Join the 8th Mobile IoT Summit to hear the latest industry updates from senior IoT experts. Companies include AT&T, Huawei, Nokia, Singtel and Telefonica. Extensive global deployments and the new business opportunities these provide in the consumer and industrial markets, will be the focus of this year's event.
Key topics:
Maximising business value from LTE-M and NB-IoT technologies
The long term outlook for Mobile IoT in relation to 5G
Examples of real customer deployments
The Mobile IoT Summit is free to attend, but you need to register in advance. Seats are limited so we encourage you to register early.
Directions/information from city centre to Hotel via metro
Information on traveling from the airport using the Aerobus & the train/metro
Speakers and Experts

Cameron Coursey
Vice President IoT, AT&T
Cameron Coursey is Vice President of Product Development for AT&T's Internet of Things Solutions, responsible for teams that develop and manage the introduction of new products, services, and enabling technologies. He has served as the Chair of the GSMA Mobile IoT LTE-M Task Force, and is on the board of the 5G Automotive Association (5GAA). Coursey hold multiple U.S. patents and authored the textbook "Understanding Digital PCS: The TDMA Standard." Coursey received both a Bachelor of Science degree in Electrical Engineering, graduating Magna Cum Laude, and a Master of Science degree in Electrical Engineering from the Missouri University of Science and Technology.
Owen Moore
Chairman, CEO and Co-Founder, BeWhere
Mr. Owen Moore, B.Sc., M.Sc, is the Chairman, CEO and Co-Founder of BeWhere Inc.
Shortly after earning his M.Sc. at York University, Mr. Moore co-founded Grey Island Systems International, a publicly traded Canadian/U.S. manufacturer and seller of real time internet-based vehicle monitoring and predictive arrival systems. In his roles there, first as CFO then as President, Mr. Moore drove an almost 50-fold increase in revenue to $24 million in less than ten years and sold the company in 2009. In November 2012, Mr. Moore joined BSM Wireless as the Executive Vice President of Sales; then left to co-found BeWhere in 2014 and subsequently took it public early 2016.
Marie Hogan
Head of Broadband and IoT Business Area Networks, Ericsson
Marie Hogan is in charge of strategic product management of the Mobile Broadband and IoT areas of 4G and 5G radio access networks at Ericsson.Her main responsibilities include driving the evolution of 4G radio access solutions to meet the growing demands on existing LTE networks as well asthe early deployments and optimization of 5G radio access solutions and new enabling technologies that 5G will bring, including new use cases supported by Cellular IoT. She has worked in many areas within Ericsson from product development to product management spanning 3G, 4G and 5G technologies. Marie has worked with both radio and core network solutions as well as with transport, synchronization and security solutions. She holds a Master of Science in Technology Management and a degree in Electronic Engineering.Marie is the co-author of 6 patents.
Andreas Haegele
Senior Vice President of IoT Products, Gemalto
Andreas is Senior Vice President of IoT Products in Gemalto's Mobile Services and IoT Business Unit and Managing Director of Gemalto M2M GmbH, Germany. Andreas is a true IoT pioneer with 10 years of history in the space, having held different internal leadership functions during his tenure in which he shaped the cellular M2M / IoT and Automotive offering of Gemalto. Under Andreas' leadership, Gemalto M2M / IoT continuously provided product innovation to the market and received several prestigious industry awards. In the past two years, Andreas focused on building and promoting Gemalto's "connect – secure – monetize" IoT offering, helping the industry to create secure IoT solutions that generate revenue streams quickly. Andreas is a graduate of Ravensburg University of Cooperative Education, holding a Masters in Business Administration (BA) with major in computer science.
Veni Shone
President of Device Chipset Business Unit, Huawei
Mr. Veni Shone, President of Huawei LTE Solutions, is responsible for global operation of LTE, Wireless Home Broadband, C-V2X, CIoT and Litra solutions etc., covering R&D, marketing & sales, as well as delivery. Mr. Veni Shone has been serving Huawei for 20 years, with rich experience in global ICT industry. Prior to the current position, Mr. Veni Shone was the president of TDD product line, CEO of Huawei Brazil, Vice President of Huawei Central & Eastern and Nordic Europe Region. He also worked in North Africa, Mid-East and central Asia Region. In his early career at Huawei, Mr. Veni Shone headed global GSM/UMTS sales division after many years of R&D experience.

Ronan Le Bras
Head of Technical Strategy – Wireless Networks, Orange
Ronan Le Bras is Head of Technical Strategy –Wireless Networks at Orange Group in charge of the Network technical strategy for IoT & LPWA networks. He is the current vice-chair of the LTE-M Group of the GSMA Mobile IoT Initiative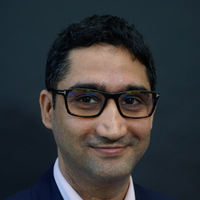 Ankur Bhan
Global Head of Worldwide IoT Network Grid (WING), Nokia
Ankur Bhan is the creator and Global Head of Nokia's Worldwide IoT network grid (WING) business line which provides a one stop managed service for all IoT needs of Operators and Enterprise customers. Prior to this, he was heading the Strategy, Partnerships and Portfolio Management team for Managed Services globally, where he was responsible for overall MS product performance and the introduction of new innovations to the market.Previously, Ankur has 15+ years of management consulting experience, most recently as Global Head of Transformation Consulting practice for Nokia, where he led numerous strategy, business transformation and performance improvement projects for major telecom operators across the globe. In this role, Ankur built high performing consulting practices, which delivered exceptional business transformation results. Ankur started his career with Infosys Consulting where he was Principal with Infosys' Communications, Media and Entertainment Consulting practice. Ankur holds a degree in Electronics & Communication Engineering from National Institute of Technology in India and MBA from London Business School. He is currently based in Dubai.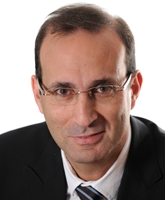 Dr. Georges Karam
Chief Executive Officer, Sequans
Georges Karam founded Sequans in 2003 and led the company to a position of leadership in 4G chip technology.Before Sequans, Karam was vice president of cable access for Juniper Networks, running the cable engineering and marketing departments and managing the cable sales launch in EMEA. He joined Juniper Networks when the company acquired Pacific Broadband Communications (PBC), where he was the first executive to join the founding team to act as vice president of engineering and general manager for Europe. Georges has served in a variety of senior management positions at Alcatel, SAGEM and Philips. He is a senior member of IEEE, has authored numerous technical and scientific papers, and holds several patents in digital communications.
Diomedes Kastaris
Head of  IoT, Singtel
Diomedes Kastanis, is the Head of Internet of Things (IoT) for Singtel and drives all IoT-related businesses for Group Enterprise and Consumer Singapore. Prior to this, Diomedes was the VP and CTO, Software Solution, lead the technology and innovation group for Ericsson in Silicon Valley around AI, AR, crypto, protocol evolution and service orchestration. Diomedes is also contributing towards the top universities collaboration, industry thought leadership and advanced technology incubations. He is an advisor to several forums and startups and hold several publications and patents.
Mathieu Belouar
Innovations & Connectivity Manager, SNCF
Born in 1976, Mathieu Belouar graduated in 1997 from University of Cergy-Pontoise (France) with a BSc in "Electrical Engineering and Computer Science applied to Industry", and a BSc in Marketing from the University of Northumbria (NewCastle, UK). In 1999, he graduated from ISEG (European School of Management) with a MSc in Marketing and International Management.Mathieu Belouar has led numerous digital marketing & transformation projects for 15+ years in various industries (Autodesk, Dassault Systèmes –CAD & PLM software, Bouygues Immobilier –AEC & Real Estate, Concorde Hotels & Resorts, Saint Gobain –Moulded glass industry). In 2013, he joined SNCF Gares & Connexions which is the entity in charge of building, managing and valorising the 3000 French train stations. As a digital specialist, he focuses on transforming train stations into "Smart City Boosters" while developing Big Data, Smart retail, Open Innovation and CRM projects. Specifically in charge of the "connected station", he developed IoT programs, including a 10000 BLE beacons network, and conducted the deployment of a free WIFI service for 350 stations.He joins Networks & Connectivity division of SNCF Group in 2018 as head of Innovation and Strategic Intelligence. He focuses on telecom innovations and technological breakthroughs in connectivity through the way it impacts final customers' usages, business models, social trends or industrial processes.
Dr. Felix Wunderer
VP IoT – Products & Service, T-Systems
Dr. Felix Wunderer is responsible for Deutsche Telekom's IoT Products & Services like managed M2M connectivity, IoTplatforms, accelerators/bundles and data analytics. Before, he headed DT's ePublishing unit with the very successful eReading product "tolino" and worked in various managerial positions at Deutsche Telekom AG / T-Mobile: e.g. he built-up a greenfield carrier in Switzerland, headed DT's Corporate Innovation Strategy and managed the business cloud communication products. Felix also had been a partner of the venture capital company BV Capital and worked as consultant at BBDO's consulting unit.Felix finished his studies of business administration and his doctoral graduation in St. Gallen / Switzerland and Bloomington / USA.Felix interests are new technologies and business models enabling the digitization. He enjoys his family, running and skiing
Andres Padilla
Global IoT New Business Sr Director, Telefonica
Andrés is responsible of new iot business at Telefonica, a global area focused in selecting and nurturing new IOT opportunities and technologies with high growth potential. Some of the businesses included in this area are smart retail, energy efficiency, industry solutions, consumer IOT and new connectivity technologies. As part of new connectivity technologies Andrés leads Telefonica strategy on LPWA: demand assessment, use cases analysis, network roll out plans and integration in Telefonica existing connectivity offering.
Prior to running this area, Ms. Padilla was head of corporate development at Tokbox Inc, the leading video communications platform in WebRTC, and head of venture capital investments at Telefonica from San Francisco, leading investments and acquisitions of digital companies.
With more than 15 years of experience in new Business, startups and corporate development, he contributed to create Telefonica office in San Francisco and Telefonica venture capital program. Andres has an Executive MBA from the ICADE and holds a Computer Science MS degree.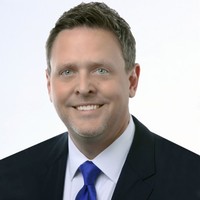 Steve Szabo
Global Head of IoT, Verizon
Steve Szabo leads product and solution development for Verizon's Internet of Things (IoT) global business unit. A visionary leader, Steve has a successful 16-year track record with the company, pioneering customer-focused products, solutions and programs from ideation to delivery. In his current role, Steve is responsible for establishing Verizon's leadership position in the IoT ecosystem by delivering products that resolve complex IoT challenges for customers. He owns product strategy, business development and commercialization for ThingSpace, Verizon's IoT enablement platform.As a key component for broadening adoption to the platform, Steve leads the effort to drive ThingSpace client penetration into the leading chipset and module OEMs. He is also responsible for developing strategic carrier and cloud service partner relationships that scale Verizon's IoT capabilities and extend the global reach of its IoT vision.Previously, Steve held several roles of increasing responsibilities within Verizon Wireline and Wireless business units, including Technology Planning, Product Development and Mobility Management. Steve is a graduate of Ohio University and holds an MBA from Fairleigh Dickinson University.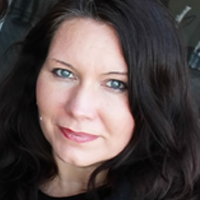 Lory Thorpe
Head of IoT Innovation, Vodafone
Lory Thorpe is responsible for Innovation, Strategy and New Technology Introduction within Vodafone IoT. She led the Vodafone LPWA product development and global deployment programme that has been instrumental in bringing the first commercial NB-IoT network in the world to life and rolling it out globally. Prior experience includes 20 years in the telecoms industry, working in highly technical roles with major global telecommunications vendors. She has extensive experience across a broad range of technologies in leading high performance teams to define and deliver cutting edge solutions to the market. She is passionate about technology transformation and innovation and particularly enjoys the challenge of exploring the art of the possible and "making things work". Lory lives with her family near London, in the UK and is originally from Canada.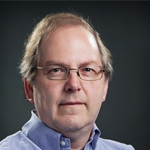 Graham Trickey
Head of the IoT Programme, GSMA
Graham Trickey is Head of the IoT Programme at the GSMA. He works closely with network operators and the mobile ecosystem to help accelerate the delivery of new connected devices and services for the Internet of Things (IoT). He oversees a number of industry focused initiatives designed to support the growth of the IoT including the Mobile IoT initiative that had driven the implementation by operators of standardised Low Power Wide Area solutions in licensed spectrum that match the requirements of IoT users.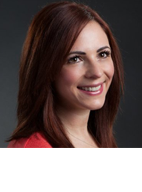 Amaia White
Senior Project Manager – Mobile IoT, GSMA
Amaia is the Senior Project Manager for the GSMA's Mobile IoT Initiative, which is supporting the industry in delivering commercial LPWA solutions in licensed spectrum (Mobile IoT). Leading a team of project managers, she runs and coordinates the delivery of numerous projects and industry engagement activities within the initiative that are aimed at accelerating the commercial availability of new solutions and the accelerated growth of the wider ecosystem. Prior to this Amaia has managed a number of projects both within Mobile IoT, and the Technology and Programme Services teams at the GSMA. She holds a BA in Linguistics from Leeds University and is a Prince2 qualified Project Manager.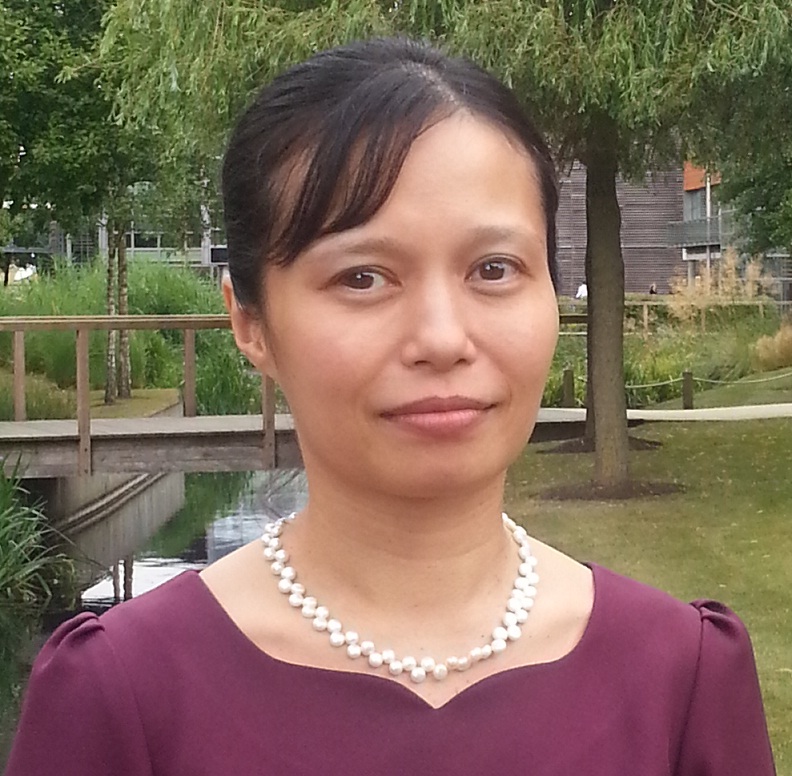 Mona Mustapha
IoT Technical Specialist, GSMA
Mona is a technical specialist within the GSMA's IoT Programme, involved in the Mobile IoT initiative, Identity and Access Management (IAM) and IoT security projects. As part of her activities in GSMA, Mona is actively promoting GSMA's message through the GSMA IoT Security Guidelines and Assessments. In particular, Mona worked on IoT aspects related to industrial applications and also highlighted the link between cellular low power wide area (LPWA) technologies and 5G.Prior to joining GSMA, Mona worked with mobile network operators and global enterprise customers to develop their IoT solutions. Mona was also an active contributor in standardisation bodies such as ETSI and 3GPP, where she chaired the Service Requirements group (3GPP SA1) for 3 years. During her time in standards, Mona covered a diverse range of topics including M2M an public safety mission critical communications.
8th Mobile IoT Summit
Time
Agenda
Speakers

12:00

Welcome Lunch | Registration | Mobile IoT Demonstration

13:00

Welcome and Introduction
GSMA: Amaia White, Senior Project Manager 
GSMA: Graham Trickey, Head of IoT Programme

13:20 

Keynote 1: Global Deployment of Networks and Success to date
Huawei: Veni Shone, President of Device Chipset Business Unit, Huawei 

13:35

Keynote 2: Experience of Mobile IoT to date
AT&T: Cameron Coursey, Vice President IoT

14:00

Panel Discussion: Mobile IoT Business Opportunity and Maximising Value

BeWhere Inc: Owen Moore – Chairman, CEO and Co-Founder
Ericsson: Marie Hogan – Head of Broadband and IoT Business Area Networks
Nokia: Ankur Bhan – Global Head of Nokia's Worldwide IoT Network Grid (WING)
T-Systems International: Dr. Felix Wunderer – VP IoT Products & ServicesGSMA: Amaia White, Senior Project Manager (Moderator)

14:45 

Coffee Break | Mobile IoT Demonstration

15:15 

Customer Deployment Presentations
Presentation 1:
Orange: Ronan Le Bras – Head of Technical Strategy – Wireless Networks
SNCF: Mathieu Belouar, Innovations & Connectivity ManagerPresentation 2: 
Gemalto: Andreas Haegele, Senior Vice President – IoT Products
Sequans: Georges Karam, CEO

16:00

Mobile Operator Panel Discussion: The Future of Mobile IoT
Singtel: Diomedes Kastanis, Head of IoT
Telefonica: Andres Padilla, Global IoT New Business Sr Director
Verizon: Steve Szabo, Global Head of IoT
Vodafone: Lory Thorpe – Head of IoT InnovationGSMA: Mona Mustapha, IoT Technical Specialist (Moderator)

17:00

Networking Drinks | Mobile IoT Demonstration

18:15

Bus Services to Plaza Catalonia
Mobile IoT Demonstration
Partners
Demonstration
Technology
AT&T
LTE-M Smart Parking Meter


Smart Parking Payment System: The patented IPS Smart Meter retrofits into current on-street parking meter housings, and offers multiple payment options (coins, credit/debit card, smart card, tokens, pay-by-phone, and optional NFC/contactless payment)

BeWhere
Orange
Asset Tracking and Environmental Monitoring Using LTE-M


BeWhere's low-cost and sophisticated trackers report sensors data and GPS location to the BeWhere back end, using LTE-M or NB-IoT connectivity. In less than 8 months, BeWhere has deployed over 55,000 trackers for transportation, logistics, smart cities, smart agriculture and other various use cases; displaying all of this data into the BeWhere's cloud-based device management and analytics platform; as well as into third-party's software via a simple API integration.

G+D Mobile Security
NB-IoT SIM-based E2E Security


G+D's secure end-to-end NB-IoT data protection solution is independent of device chipsets that would raise the bill-of-material (BOM) of the cost-sensitive edge devices. This low-dependency solution is a fast and low-cost way to introduce IoT security without having to redesigning existing IoT devices. This solution has been shortlisted for the Global Telecom Award in the category "Security Solution of the Year".


SIM Security
GSMA Intelligence
IoT for Enterprise
Huawei
Connect Everything with NB-IoT


Showcasing Asset Tracker, Smart Watch, Smoke Detector, Water Meter and motocycle/electric bike Tracker

Mobile IoT Showcase


This showcases a wide range of commercially available hardware for LTE-M and NB-IoT.

Intesens
Orange
SNCF
SENSE MoniLoc


Geolocation and monitoring of mobile industrial equipment

Gemalto
Sequans
Mobile IoT Solutions
Sierra Wireless
Peace of mind at your fingertips


Call for help with one push of the thumb; Feel safe even without your phone; Stay stylish with an award-winning sleek design

Quectel Wireless Solutions

NB-IoT helps waste bin to make a smarter city: the live demo shows how the NB-IoT module embedded smart waste bin helps to optimize waste connection route, bin capacity and environmen responsible
*Please note that as maximum capacity has been reached, online registration has now closed. If you haven't pre-registered you may still be able to get into the event on the day, but priority will be given to registered attendees. 
+ iCal Import
+ Google Calendar