APAC IoT Innovation Summit & IoT Expo @ Mobile 360 – Digital Societies
Event Agenda Speakers IoT Expo
It has been widely recognised in the mobile industry that Asia Pacific (APAC) is the world's foremost growth region in IoT, representing 40% of the total global spend last year. Thirty-seven of the world's 119 Mobile IoT networks are deployed in Asia Pacific across 15 countries, and there remains plenty of room for growth. To that end, the APAC IoT Partnership Programme was launched in October 2018, to bring together operators and their partners in the wider ecosystem for the sharing of ideas, progress updates and common challenges.
Global cellular LPWA network connections are primarily driven by the APAC region that accounts for nearly 97% of all NB-IoT (ABI Research, 2019). These Mobile IoT technologies are being merged into the 5G standards that further empower low latency, massive IoT and large bandwidth.
Attend the APAC IoT Innovation Summit at the Mobile 360 – Digital Societies to:
Learn the latest Mobile IoT development and deployment from mobile operators
Understand how industries adopt the technologies and get the compelling benefits
Get insights from the regional IoT innovators and ecosystem
Receive first-hand information from the 5G pionee
Leverage the great opportunities on networking, collaboration and partnership
Visit the IoT Expo – Connected APAC (IoT Demo Showcase)
APAC IoT Innovation Summit
Time
Topic
Description
08:30 – 09:00
Networking Cafe
09:00 – 09:05
Opening Keynote – Julian Gorman, Head of Asia Pacific, GSMA
09:05 – 09:25
Session 1: Mobile IoT Latest Deployment and Future Development in Asia Pacific
37 of the world's 118 Mobile IoT networks are deployed in Asia Pacific across 15 countries. Listen to the mobile operators for their achievements and the future development.
09:25 – 10:05
Session 2: Panel on Supply Chain for Mobile Industry in IoT – Moderator: Mona Mustapha, Technical Specialis, GSMA
Take a closer look at the mobile technology evolution, new business model, market opportunities and challenges.
10:05 – 10:10
Session 3: IoT Capability Beyond Connectivity Opening Address – Barbara Pareglio, Senior Director, IoT Technology, GSMA
10:10 – 10:30
Session 3: IoT Capability Beyond Connectivity – Smart Building
Transform your business by improving operations efficiency, delivering better customer experiences and gaining unprecedented visibility of people movement, and environment situation.
10:30 – 11:00
Refreshment Break & IoT Expo – Connected APAC
11:00 – 12:30
Session 3: IoT Capability Beyond Connectivity – Agriculture, Smart City, Smart Community & Smart Utility
Capabilities beyond operator's connectivity including AI, Big Data Analytics, IoT Platforms and Machine Learning can offer companies with business opportunities. Hear real life examples from operators & vertical partners who are building new strategies and pushing the boundaries of connectivity.
12:30 – 13resource30
Networking Lunch & IoT Expo – Connected APAC
13:30 – 13:50
Session 3: IoT Capability Beyond Connectivity – Connected Car Insurance
Connected vehicles have been in the market for nearly half a decade, empower innovation services and business model. Connected insurance for vehicles makes it convenient for policyholders, with the most up to date cars, pay rates that are directly related to how people drive and get rewarded for driving safely.
13:50 – 14:50
Session 4: IoT Innovation and Ecosystem
Regional mobile operators and Mobile IoT Innovators will share their solutions on drones, agriculture and industry.
14:50 – 15:30
Session 5: Panel on Fostering IoT Ecosystem – Moderator: Terence Wong, Market Development Director, APAC, GSMA
Hear the insights from mobile operators, IoT associations, partnership programmes & alliances who are working very hard to drive innovations through organising workshops and hackathons, facilitating trials in IoT innovation labs and offer consultancy services and funding.
15:30 – 16:00
Refreshment Break & IoT Expo – Connected APAC
16:00 – 16:40
Session 6: IoT Use case in 5G
Listen to top-tier mobile operators in Asia and Greater China share early 5G IoT deployments in the region.
16:40 – 16:45
Closing Remark – David Turkington, Head of Technology, APAC, GSMA
16:45 – 17:30
Networking & IoT Expo – Connected APAC
Speakers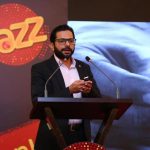 Ali Fahd Ahmad
Head of Marketing, Jazz
Ali Fahd Ahmad
Ali Fahd joined the marketing department of Business at Jazz in May 2018. He brings more than 15 years of C-LEVEL experience of steering vigorous business growth and long-term value in the Telecom, Media & Technology sectors. He was previously the Head of Enterprise Business at Jazz, before that he served as the Chief Executive Officer at Wi-Tribe and before that, he was the director of Ad Sales & Distribution at Ten Sports.
Currently he is the owner of B2B Solutions, IoT/M2M, Could, VAS, creating new value propositions, digitalization (DX) and packaging technology into user-friendly services. He has extensive experience in product design and development, partnerships, consumer and enterprise/B2B segment strategy, business planning and management. He brings in approximately 85 Million USD annual revenue under Jazz Business Marketing domain.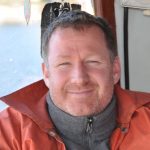 Dr. Alistair Ewan Douglas
Founder & Partner, Eachmile Technologies
Dr. Alistair Ewan Douglas
Alistair Douglas has been at the intersection of research, trade, technology and innovation within seafood supply chains for 20 years. After completing his research in the qualities of sashimi grade tuna, he established companies in Japan, the United Kingdom and Singapore to import/export, process, store, auction and sell more than 500 products of frozen, chilled and live seafood from over 15 countries.
Through his studies as a marine scientist, Alistair is also passionate about sustainability and how technology can transform the industry from the fisher and fish farmer through to the consumer. His company Eachmile Technologies is behind the Fishcoin initiative that is implementing distributed ledger technologies, the Internet of Things, and tokenisation to incentivise the collection and sharing of data to improve the sustainability and profitability of seafood supply chains.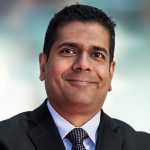 Anthony Rodrigo
Group CIO, Axiata Group
Anthony Rodrigo
An experienced professional in the IT/Telecom industry and Telco/Digital Services space with a proven track record. Held leadership positions ranging from Head of R&D, Program Management, Head of Systems Integration, Head of Product Strategy to C level positions in IT/Telecommunications space. Have traveled extensively, lived and worked in USA, Great Britain, Europe and Asia.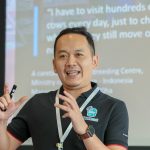 Andri Yadi
Co-founder, CEO, and Hardware Lead Architect of DycodeX – an AIoT enabler in Indonesia. 12 years of Microsoft Most Valuable Professional (MVP) of Microsoft Azure. Code for food & passion for 20 years. Break & make electronic stuffs for 22 years. Trying to change the world through entrepreneurship, 15 years now. 200+ public speaking since 17 years ago.
Azrin Aris
General Manager, Emerging Solution and Innovation, TM One
Azrin Aris
Azrin heads the team that develops IoT solutions for TM ONE, with key solutions such as TM's IoT Platform that connects multiple city services, the smart traffic light system, smart street lights and many others.
Within the tech industry, Azrin is widely recognised as a scholar and goto expert, publishing numerous papers during his 16-years tenure with TM R&D, and as CTO of VADS Lyfe Sdn Bhd from 2014-2017. In the field of IoT, he is a member of the LoraWan Alliance as part of the Strategy & Technical Group, and works closely with various government agencies on various expert panels. His commercialised research output has contributed more than RM 10 million to TMR&D's revenue. He has also successfully filed 4 PCT patents and several local patents with 1 already granted from USPTO and a few more in the filing stage.
His technical prowess is proven in conventional and emerging ICT and telecommunication technologies, winning several awards in ITEX & APICTA.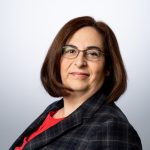 Barbara Pareglio
Senior Director, IoT Technology, GSMA
Barbara Pareglio
Barbara has over 20 years of experience in the mobile industry. She has been part of the GSMA Internet of Things Programme since 2014, working on several aspects of the IoT such as the development of the Mobile IoT Technologies (LTE-M, NB-IoT), GSMA IoT Security Guidelines, GSMA Drone Interest Group and looking at a variety of emerging technologies, like machine learning/AI and edge computing, for helping the mobile industry to create trusted solutions for the IoT. Before joining the GSMA Barbara worked in R&D in several areas of telecommunications, including Intelligent Networks, IMS, Service Enabling and M2M/IoT. She also participate in and actively contributed to several standards.
The GSMA Internet of Things Programme help operators to fully realise the opportunity in the IoT, operators must deliver secure IoT networks as well as scalable value added data services for the world's industry and machines beyond connectivity. This is to be achieved by industry collaboration, appropriate regulation, optimising networks as well as developing key enablers to support the growth of IoT.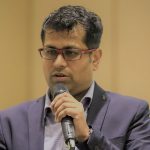 C K Vishwakarma
Founder, IoTSG, Singapore
C K Vishwakarma
Senior Business Strategy, and Digital Transformation leader with over 15 years of extensive international experience in solutions architecture, program management, and business process transformation. I work with organizations crafting their digital transformation strategy and implementation frameworks. I observe, analyze and forecast business and emerging technologies trends, and have spoken at 75leadership forums, prestigious international conferences. I advise senior leaders on how advanced technologies can prime enterprises for the future. I design best practices on how the traditional methods of operational technologies can be integrated with the new connected and emerging technologies in the fields of IoT, AI, Robotics, Data Analytics to transform the businesses. I have successfully led and managed complex solutions and system integration projects, values ranging from200K to 40 MIL USD, in complex industries and dynamic environments.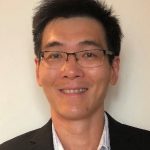 Chong Choon Jeng
Business Development and Partnerships Director, IoT, Singtel
Chong Choon Jeng
Choon Jeng is the director of business development and partnerships for IoT at Singtel. He has more than 20 years of experience in IoT, management and technology consultancy, digital transformation, supply chain management, system integration and program management. Prior to this, Choon Jeng was the global practice leader responsible for practice development and business IT consultancy delivery for IoT, smart cities and smart nation at Cisco and Huawei. His customers include major government agencies in Asia, large enterprises and global carriers – China Mobile, China Unicom, Vodafone, British Telecom, Orange, Etisalat, Telefonica and American Movil. Choon Jeng holds a master's degree in mechanical and production engineering from Nanyang Technology University, Singapore.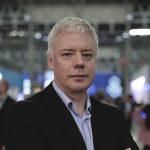 David Turkington
Head of Technology, APAC , GSMA
David Turkington
David Turkington is the Head of Technology for the GSMA Asia Pacific. David is responsible for driving the technology direction of the GSMA across the APAC region and working with its membership to execute key technology initiatives. Prior to joining the GSMA, Davis held senior positions in companies including Pixel Networks, Ericsson, SmarTone, Nokia and British Telecom.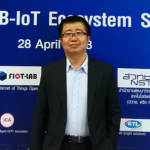 Dr. Hu Jun
Director of Southeast Asia IoT Business Department, Huawei
Dr. Hu Jun
Dr. Hu Jun is in charge of IoT business of Huawei Southeast Asia region, including marketing promotion, partner cooperation.
Dr Hu Jun has been serving Huawei for more than 13 years and concentrated on innovative services and products in telecommunication industry. He has ever worked in Germany, United Kingdom and China with rich and global experience.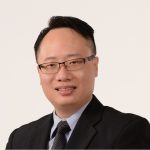 James Lai
Chairman, Malaysia IoT Association (MyIoTA)
James Lai
With 20 years of experience in Test & Measurement, software development / simulation / design tools, Industrial Automation & IoT (Internet of Things), James had conducted various technical training, workshops and appeared as a speaker at conferences such as TEDx & recently Mobile World Congress in Shanghai. He is the founder & principal consultant for IoT Labs – an IoT consultancy & integration services firm. James is also the current president of MyIoTA (Malaysia Internet-of-Things Association), that was established in 2016 to drive the growth of the IoT eco-system in the region, and to promote IoT applications to solve problems by both enterprises and public at large. MyIoTA is a permanent member of the National 5G Taskforce Working Group, contributor to the National Industry 4.0 Policy Framework, member of Industry4wrd Technical Working Group & member of the National eCommerce Roadmap Technology Adoption.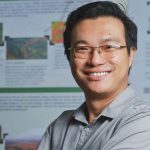 Jiin Joo Ong
Founder, Garuda Robotics
Jiin Joo Ong
Jiin Joo co-founded Garuda Robotics in 2014, a leading cloud robotics startup aimed at developing end-to-end drone platforms and drone data solutions for businesses in South East Asia.
Jiin Joo comes from a diverse background consisting of 18 years of software engineering, distributed systems design, technology scouting, business development, government service and telecommunications. As CTO, he leads the product management, software engineering, field computing, cloud operations, GIS and data analytics teams.
He is also currently serving as the Project Director for FutureFlight Consortium of companies that includes Singtel, to develop Singapore's first Connected Urban Airspace Management ecosystem for Unmanned Aircrafts.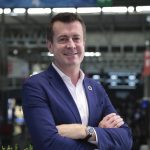 Julian Gorman
Head of Asia Pacific, GSMA
Julian Gorman
Julian is the Head of Asia Pacific for the GSMA, leading a highly experienced cross functional team in the execution of GSMA programs across the regions. He is a global telecommunications executive with over 20 years of commercial and marketing experience across Wholesale, Business, Regulatory, Policy and Digital Transformation. He has pioneered new digital partnerships and business units in mature and emerging markets across Africa, Europe, Australia and Asia with industry leaders including Vodafone, MTN and Ooredoo. As advisor to management executive teams and Boards he has extensive insight and relationships to support collaboration and delivery of industry alignment. He has been recognised for his leadership in digital innovation, digital women, health and agriculture services with industry awards and grants.
Julian has degrees in Mechanical Engineering and Law from Australia.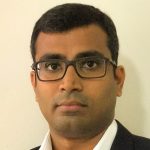 Keerthi Dashnamurthy
Business Development Director, WING - APJ, Greater China & India, Nokia
Keerthi Dashnamurthy
Keerthi Dashnamurthy leads Nokia WING Business Development in APAC region, focusing on establishing business partnerships with the mobile operators in APAC region while creating the IoT ecosystem of cross-industry alliances and partnerships. Counting on 18 years of experience from various roles, Keerthi has successfully executed Sales and GTM strategies for number of new emerging technology products and services in APAC region empowering the CSPs to be at forefront of the innovation. Prior to Nokia, he was heading the IoT Services Sales for APAC region at Ericsson and in Bridge Alliance, a mobile operator alliance, designed and launched the regional IoT strategy for service providers across multiple markets covering Asia, Middle East and Europe .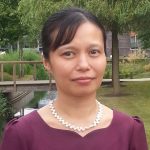 Mona Mustapha
Technical Specialist, GSMA
Mona Mustapha
Mona is a technical specialist within the GSMA's IoT Programme, and a key member of the Mobile IoT Initiative and IoT security projects. As part of her activities, Mona is actively promoting the GSMA's message through the GSMA IoT Security Guidelines and Assessment. Mona is also currently working on IoT aspects related to roaming, device certification, critical communications and public safety.
Prior to joining the GSMA, Mona worked with mobile network operators and global enterprise customers to develop their IoT solutions. Mona was also an active contributor in standardisation bodies such as ETSI and 3GPP, where she chaired the Service Requirements group (3GPP SA1) for 3 years. During her time in standards, Mona covered a diverse range of topics including M2M and public safety mission critical communications.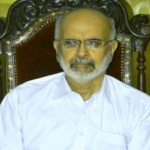 Dr. Muhammad Khan
CEO, Peshawar Electric Supply Company (PESCO)
Dr. Muhammad Khan
Engr. Dr. Muhammad Amjad Khan holds a PhD which makes him the most knowledgeable person among the electricity supply companies of Pakistan. He is currently working as the CEO for PESCO (Peshawar Electric Supply Company, Pakistan) started his career as junior engineer in 1982. Since then he has been working with government departments ensuring efficiency in the energy infrastructure and made his way up the ladder with this unmatchable competence and dedication towards improvement and innovation. He joined Wapda in 1982 and served as SDO, Xen and SE in Wapda in different parts of the country. He also completed masters in engineering and then PhD in Management from Peshawar. Dr Amjad Khan served in Pesco as SE and then he was promoted as Chief Engineer & General Manager.
Keeping in view his transparent career, outstanding performance, academic achievements and professional zeal, he has been posted as Chief Executive Pesco. Dr. Amjad has been leading with the utmost integrity and ensuring the company's ongoing compliance in all areas of business and has delivered excellent results in his tenure. PESCO is located in Peshawar providing service of power distribution to over 2.6 million consumers of all civil districts of Khyber Pukhtunkhwa, Pakistan, and under the leadership of Dr. Amjad the company has evolved and delivered to its promises of making PESCO a profitable organization.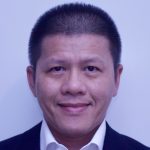 Nguyen Vinh Loc
Founder & CEO, Daviteq
Nguyen Vinh Loc
Mr. Nguyen Vinh Loc is Founder, CEO & Inventor of Daviteq company, who have had nearly 20 years experiences in Process Instrumentation & Controls. He used to work for some companies in Vietnam which were represented of Emerson, Yokogawa…in Vietnam. He found Daviteq Company since 2004 with goal to develop and manufacture the innovative process instrumentation and controls equipment. He is also an inventor, with many famous products invented by him through recent years like smart capacitance fuel level sensor, flow computer, smart IIoT gateway, IIoT Platform (named Globiots), Sub-Ghz wireless sensors, wireless I/O…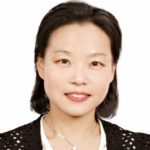 Sohee Shin
Senior Vice President, Global Business Group, KT
Sohee Shin
With extensive career experiences in Telecommunication industry, Ms. Sohee Shin is currently serving as Senior Vice President of Global Business Group at KT(Korea Telecom)
Professional work experiences include various ICT related G2B/B2B overseas projects covering fixed and wireless network infrastructure, network/business consulting, submarine cable, and ICT convergence areas such as smart energy, IoT and etc.
She holds Bachelor's degree from Ehwa Womans University in Korea and MBA from Duke University in US.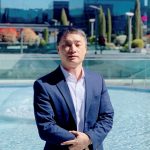 Stanley Chen
Director Overseas Markets, Integrated Solutions and 5G Applications, ZTE
Stanley Chen
Stanley Chen has been in ICT industry for more than 36 years and has worked for ZTE for more than 9 years and at present acting as Director of Oversea Market, Integrated Solutions and 5G Applications.
Before ZTE he has been named a couple of key roles for Cisco, Alcatel. Nortel and other big companies, such as country manager, business development manager, regional CTOs, working closely with clients for both service providers and enterprises to develop new innovative solution and strategies, enabling quick adoption of industrial transformation, and exploring new services dimensions.
Stanley Chen completed his first degree of E.E. from Zhejiang University in 1982, following by computer graduate study and a MBA from Macquaire University in 1997.
In ZTE, he has made significant contribution in ZTE 5G solution development in Core Network, FTTx, Integrated service gateway & intelligent traffic operation platform development and contributed to the breakthrough and success of ZTE oversea market.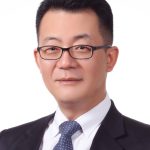 Steven Kim
Senior Sales Director, Korea, Telit
Steven Kim
Steven is Senior Director of Sales and responsible for Telit's operation in Korea including sales and customer support for Telit's multi-technology products and solutions. Steven joined Telit in 2015 and prior to Telit he held a position of Head in HMNS Service Design at Hyundai Motors Group where he served service designing for car infotainment. Before joining Hyundai Motors Group he was Marketing Senior Director at Huawei responsible for Korea Sales and Marketing for LTE&WiMAX. He also worked for Motorola where he led product marketing for CDMA devices for Korea and China. Prior to Samsung Electronics he was instrumental in the marketing strategy of the KT, which led the company to launch Bigi, a teenager dedicated wireless communication service. Steven started his career at Samsung Electronics and was responsible for CDMA Engineering. During his tenure the company supplied CDMA system to China Unicom and China Telecom.
Steven holds a bachelor's degree in Electronics engineering from Kyungpook National University and has master degree in Wireless Communication from the Hanyang Graduate school.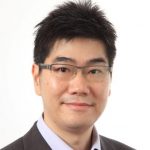 Terence Wong
Market Development Director, APAC, GSMA
Terence Wong
Terence serves as the Market Development Director at APAC Technology team in GSMA. He drives the GSMA IoT and Mobile Connect programmes in the APAC region.. The key focus is on IoT, bigdata, eSIM, security and Mobile Connect. He actively engages the operators, innovators, and ecosystem player in order to accelerate the rollout of the Mobile IoT leveraging cellular technology across various vertical such as Smart Agriculture, Smarty City Smart Building, Smart home, environment protection, logistics and asset tracking and other consumer market, etc. Recently, he works with 18 MNOs across 11 Asia Pacific countries to setup the APAC IoT Partnership programme that aims to accelerate the Mobile IoT ecosystem development in the APAC region.
Worked for IT/Telco industry over twenty years, Terence has strong and board experiences on telecom industries experiences on infrastructure, product development and management, consultancy, sales and marketing. He has worked for multinational companies such as Fujitsu, Nokia, and served as the architect, consultant, product lead and pre-sales head of BSS/OSS in the Asia region.
Terence has Bachelor of Engineering (Electronic Engineering) in Hong Kong University of Science and Technology and Master of Business Administration (Information Technology Management) in Hong Kong Polytechnics University, previously certified as Project Management Professional (Project Management Institute).
IoT Expo – Connected APAC
This IoT Expo will last throughout the 3-day Mobile 360 – Digital Societies event from 24 to 26 September 2019.
Lead Partner
Demonstration
Technology
Connected Urban Airspace Management for Unmanned Aircraft


Garuda CoPilot is an on-board unit built to be compatible with the world's most common Flight Controllers, including DJI and Pixhawk, to enable the aircraft to be command and controlled through the Internet, from a Drone Operations Center. It carries at least 2 LTE capable modems for redundancy.

5G
Drones
Softhard.IO Data Delivery Platform


By combining Self-Developed IoT Devices, NB-IoT Connectivity and Cloud Based Data Courier Platform, installation can be "snap-n-go" without investing ten of thousands of dollars to build and maintenance expensive network infrastructure. We have helped customers from different sectors include airport, facility management companies, hospitals, construction engineering, retails, utilities companies and government to enable IoT technology in days.

Big Data

STARS: Smart Traffic Analytics & Recognition System


TM One STARS is a service that enhances existing traffic control system by providing central monitoring, data visualisation & analytics through a single platform. Presently, customer (local council) has no visibility of the issue impacted traffic lights controller as no online system resulted the local council to assign field team for site visit on verification and recitification. With TM One STARS, real-time status and data display via TM ONE STARS dashboard, will be accessible through IP connected device.

Big Data
Resources
Video
Sunday 21 Jul 2019 | Resources |
Chamith Hettiarachchi, Head of Business Solutions of Mobitel talked with David Turkington, Head of Technology - APAC, GSMA at MWC19 Shanghai regarding their IoT strategy in the region. For more details about GSMA Asia Pacific, ...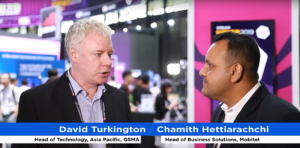 APAC Industry News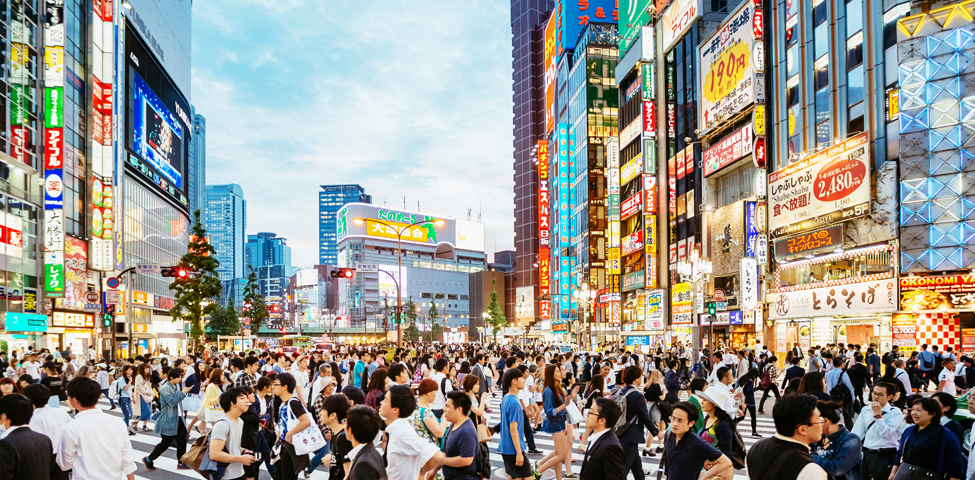 Tuesday 30 July, 2019 | News
Following launch of LTE-M in October 2018, NTT DoCoMo achieved population coverage of 99.8% across Japan by spring of 2019. The carrier, which is Japan's largest, now plans to work on rolling out NB-IoT over the coming year.  NTT DoCoMo has formed alliances with partner ...