APAC Connected Drone Workshop: Integration of Mobile, Aviation and Drone Industries
This event is now over. You can view the recording here.
The Unmanned Aircraft Systems (UAS) – drone market is one of the fastest growing and innovative sectors of the IoT and presents a huge commercial and strategic opportunity for operators and their technology partners. For the drone industry, APAC is estimated to have the highest CAGR out of a $42.8 billion market by 2025 (source: Drone Industry Insights). The growth potential of commercial UAS is expected to increase, particularly when flights are safely managed for Beyond Visual Line Of Sight (BVLOS). The true potential for commercial UA can only be realised by allowing BVLOS operations, which require future proof and flexible regulations by maintaining safety standards and reliable communications.
This virtual event, co-hosted by GSMA and Iskandar Investment Berhad (IIB), will bring together mobile, drone and aviation experts, including mobile network operators, regulators, drone manufacturers and specialist service providers from across the UAV ecosystem.
If you have any questions regarding the event, you can email ihub@my-iib.com or drones@gsma.com.
Supporting Partners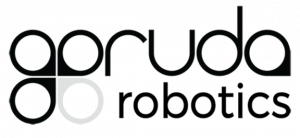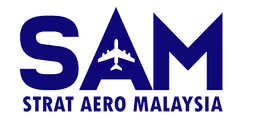 Strat Aero Malaysia (SAM)
The workshop is the first of its kind in the region, and the goal is to gather all the key stakeholders involved to start discussions and exchange knowledge to develop a safe and progressive drone technology ecosystem.
Discussion points:
The power of partnership between the mobile and aviation industries, supported by 4G and 5G case studies
Cellular coverage to low altitude airspace management for BVLOS
Spectrum, interference and network optimization
Standardized communication framework to UAS
Secure UAS identification
The opportunities and challenges impacting the future of the drone industry in APAC
Ecosystem, technology, commercial and regulation perspective
This is an invite-only event but you can register your interest below:
Event Start Time and Introduction
Opening and Keynote 1
Zulfiqar Zainuddin, Managing Director of IIB Ventures, DRZ Iskandar
Opening and Keynote 2
Julian Gorman, Head of GSMA APAC and Barbara Pareglio, Executive Director, GSMA
Panel Session 1: Integration of Mobile, Aviation & Drone Technology
Kamarul A Muhamed, Aerodyne, Chris Kucera, OneSky, Peter Jones, Telstra, Moderated by Jiin Joo Ong, Garuda Robotics
Panel Session 2: Future of Regulation and Standards in Drone Industry
Illyaquila Fateen Ismail, CAAM, Muhammad Fadillah Rosli, CAAM, Hai Thoo Cheong, IMDA, Heath Macdonald, CASA, Moderated by Jeanette Whyte, Head of Public Policy, GSMA
Closing Remarks
Dato' Sri Azharuddin Abdul Rahman, Chairman of StratAero Malaysia (SAM) & Former Chairman of Civil Aviation Authority of Malaysia (CAAM)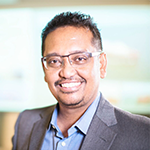 Kamarul A Muhamed
Founder and CEO, Aerodyne Group
Kamarul is the Founder and CEO of Aerodyne Group, a Malaysian-based drone solutions provider that is ranked second in the world by Drone Industry Insights of Germany. He was recently named 'EY Entrepreneur of The Year 2020', 'EY Technology Entrepreneur of The Year 2020 Malaysia' as well as 'SEBA Entrepreneur of The Year 2020'. Kamarul led Aerodyne from a 3 person startup in 2014 to a global company with a presence in 35 countries in just 6 years. He is a TEDx speaker and a drone industry thought leader, who has presented his ideas and innovation on AI, Drones and Industry 4.0 around the world. An auditor by training, Kamarul spent his formative years in the city of London before switching his career to the tech industry upon returning to Malaysia after a 10 year stint in the UK. Kamarul is an avid explorer and has travelled to more than 100 countries, both for business and pleasure.
Illyaquila Fateen Binti Ismail
Head of UAS Unit, Flight Operations Division, CAAM
2007-2019: A320 Pilot with AirAsia
2019-2021: Seconded to CAAM as Flight Operations Inspector
2021 : Flight Operations Inspector of CAAM
Muhammad Fadillah Bin Rosli
Assistant Director (Technology), UAS Unit, Flight Operations Division, CAAM
i. 2011 – 2018 (CTO – Kreatif Apps Sdn. Bhd.)
ii. 2018 – 2020 (Co-Founder – Aerofleye Sdn. Bhd.)
iii. 2019 – CAAS Certified UAS Remote Pilot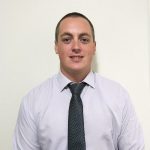 Heath Macdonald
Team Leader, RPAS Branch, National Operations and Standards, CASA
I have been involved in aeromodelling from a young age and had always hoped to transform the hobby into a career, however at that time, there was very little opportunity as the industry was quite undeveloped. I initially pursued careers within surveying and security industries prior to enlisting into the Australian Defence Force (Army) as an Unmanned Aerial Systems (UAS) operator. I was posted to the 20th Surveillance and Target Acquisition Regiment operating the AAI RQ-7 Shadow 200. I progressed through training successfully passing the promotion course to achieve the rank of Aircraft Captain. I finished my Career with the Australian Army as a UAS Mission Commander, in this role I was directing up to two UAS platforms beyond visual line of sight within integrated airspace. One of my other roles whilst in the ADF was unit standardisation and compliance, through this role I was part of the team that developed Manned to Unmanned Targeting (MUM-T) tactical engagement procedures, integrating the Shadow 200 with the Australian Army ARH Eurocopter Tiger. I joined CASA in February 2018 as a Remotely Piloted Aircraft Systems (RPAS) inspector and in November 2019 was given the opportunity to carry out my current role as Team Leader RPAS.
I hold military qualifications for the Shadow 200 and FLIR Black Hornet nano helicopter, and currently studying Bachelor of Aviation Management (Griffith University).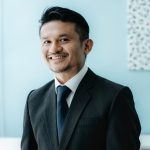 Zulfiqar Zainuddin
Managing Director of IIB Ventures, DRZ Iskandar
Zulfiqar Zainuddin is the Managing Director of IIB Ventures Sdn Bhd ("IIBV"), a wholly-owned subsidiary of Iskandar Investment Berhad ("IIB"). Prior to that he was leading i2M Ventures Sdn Bhd ("i2M"), a wholly-owned subsidiary of Khazanah Nasional, the strategic investment arm of the Government of Malaysia.
Under Zulfiqar's leadership, GBS ISKANDAR was launched in April 2016, a programme specially developed to provide expert facilitation for companies to meet their GBS location requirements. Since then, his team as implemented other key projects such as Blockchain Village @ Medini (BV@M) and Drone and Robotics Zone Iskandar (DRZ-Iskandar). Today, he is tasked with driving the strategic development of the necessary ecosystem for digital and emerging technologies to thrive in Iskandar Puteri.
Prior to his appointment, Zulfiqar was the Head of the Business Services Unit of Investments in Khazanah Nasional.
He has vast experience in managing large multinational clients as the Head of Foreign Direct Investments during his time at the Multimedia Development Corporation (MDeC), now Malaysia Digital Economy Corporation (MDEC). He was also the Director of Business & Industry Development for Frost & Sullivan in Kuala Lumpur.
Zulfiqar presently serves as the Advisor of Outsourcing Malaysia (OM), an initiative of the outsourcing industry and a chapter of PIKOM – Malaysia's national ICT industry association. He is also the President of the Alumni Look East Policy Society (ALEPS).
In 2021, he has been asked to provide further support for strategic partners. Zulfiqar has recently been appointed to the Board of Advisor for Blockchain Sandbox in Universiti Kebangsaan Malaysia (UKM), Expert Panel (Industry) for University Malaysia Pahang (UMP) and as a Member of the Grant Recommendation Committee for MyDigitalWorkforce Work in Tech (MYWiT) in the Malaysia Digital Economic Corporation (MDEC).
Zulfiqar holds a Bachelor of Economics (Hons.) from Wakayama University, Japan and has attended various executive education programmes in Harvard Business School, Harvard Kennedy School and London Business School, amongst others.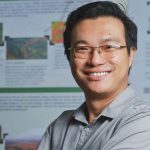 Jiin Joo Ong
Chief Technology Officer and Co-founder, Garuda Robotics
Jiin Joo is the Chief Technology Officer and co-founder of Garuda Robotics, where he currently leads the Regulatory, Product, Cyber and AI Engineering teams. He also served as the Project Director of FutureFlight Consortium of companies including Singtel, to develop Singapore's first Connected Urban Airspace Management ecosystem for Unmanned Aircrafts. He's an outspoken supporter of utilising telecommunications infrastructure to enable safe integration or Drones with National Airspace, and is currently helping multiple local governments with drone surveillance, traffic management, and emergency response.
Jiin Joo has 20 years of experience in distributed systems, cloud robotics, telco business, and enterprise software engineering. He started his career in Amazon.com, deployed FTTH services in IDA, and ran Singtel's largest ever 3rd party developer programme. He has a BSc in Computer Science and Economics from Carnegie Mellon University and a MSc in Computer Science from Stanford University.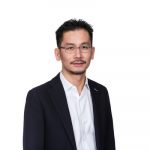 Cheong Hai Thoo
Director of Infocomm Technology, IMDA
Mr Cheong Hai Thoo currently serves as the Director of Infocomm Technology at Infocomm Media Development Authority (IMDA), he also holds concurrent
appointment as Director of 5G Programme Office. He oversees the planning and management of telecom resources such as radio frequencies and
numbers, and also the infocomm technology development and standardisation in capacity of Infoccomm Technology; He works with industry
to drive 5G adoption through various public initiatives and programme. Mr Cheong has 25 years of experience in leading and managing digital
buisnesses and different lines of technology businesses in Optus and Singtel.
Before joining IMDA, Mr Cheong head the Optus' Network division and led the transformation of Optus' country-wide next generation IP network to be 5G ready. Prior to that, he was the Head of Singtel's Digital Mobile and also the CEO of HungryGoWhere, where he had transformed businesses to be digital focus and develop new revenue streams, including the development and launched of Singtel Group's first regional Open API platform that enabled the telco group to work with OTT players efficiently. An engineer by training, Mr Cheong had also oversee Singtel's mobile network planning and engineering, where he had promoted wireless technology innovation in the industry previously.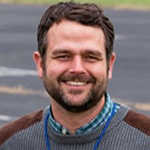 Christopher T. Kucera
Co-Founder and Head of Strategic Partnerships, OneSky
Chris Kucera is Co-Founder and Head of Strategic Partnerships at OneSky.
Chris has more than 20 years of experience in the aerospace industry and 16 years history working with Analytical Graphics, Inc., an aerospace software company. He has had various roles at the company from systems engineer to account executive with focus on scheduling and communications systems.
In 2014, Chris co-founded OneSky as a subsidiary of Analytical Graphics, Inc. to focus on UTM solutions. Chris manages business relationships for OneSky and is responsible for customer outreach and industry engagement.
He is an ACJA Board Member and also works with various organizations, such as GUTMA, ASTM, ICAO, AUVSI, the Small UAV Coalition and more, to understand the state-of-the-art in drone technology and keep up to date on regulatory progress. Chris has a bachelor's degree in aerospace engineering from Virginia Tech. He is also a commercially rated multi-engine aircraft pilot.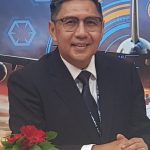 Dato' Sri Azharuddin Abdul Rahman
Chairman, StratAero Malaysia (SAM)
YBhg. Dato' Sri Azharuddin Abdul Rahman is the former Director General of the Malaysian Civil Aviation Department (DCA), then the Former
Chairman of Civil Aviation Authority Malaysia (CAAM). Aged 63 years old from Temerloh, Pahang.
YBhg. Dato' Sri was an engineer and led DCA since 2008, Universiti Teknologi Malaysia International Business School (UTM IBS) formally
announces the appointment of Dato' Sri Azharuddin Abdul Rahman, Director General, Department of Civil Aviation Malaysia (DCAM), as an Adjunct
Professor at UTM IBS. As an Adjunct Professor, he is instrumental in helping strengthen the MBA curriculum with a specialization in Aviation Management at UTM IBS. The program including courses such as Airline Operations. Airport Operations, Aviation Safety Management System, Aviation Accident Investigation, Human Factors in Aviation Safety and Maintenance, Aviation Crisis Management, Crew Resource Management and Business Research Project. This MBA programme will provide highly competent professional workforce in the field of aviation that will meet local and international market demands. This programme was meticulously designed and structured in accordance to the International Civil Aviation Organization (ICAO) requirements to ensure it
meets international standard for potential local and foreign candidates. Thus, graduates of this MBA program will be highly marketable, locally and
internationally.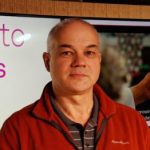 Peter Jones
Technology Expert, Telstra
Peter has broad experience, working in many Telstra engineering disciplines for the last 30 years. For the last 4 of those he has been leading UAV research at Telstra Labs, prior to that he spent 10 years as the lead engineer designing and building the national professional broadcast video network, DVN2.
Peter is a member of the SMPTE (Society of Television and Motion Picture Engineers) and the SAE (Society of Automotive Engineers), and poses a rare mix of Television, Telecommunications and Automotive engineering skills. Recently Telstra has joined the Australian Association of Unmanned systems where Peter has presented on the role of the Telco in aviation. He has presented white papers at SMPTE conferences and participated is ACMA/ Comms Alliance Working Groups on broadcast interface standards. He has also worked with ASTRA (Australian Subscription Television and Radio Association) and the VSF (Video Services Forum). Peter has also participated on CASA's UAS Standards sub committee and responded to a number of government enquires and regulator surveys into UAV policy development. Currently Peter Serves on a Federal Government UTM working group, GSMA/GUTMA Aerial Connectivity Joint Activity Work Task 2, AAUS UTM and AAM advisory groups.
In his spare time Peter races a MK1 VW Golf which he designed and built to current CAMS Sport Sedan regulations. He also supports the annual Formula SAE university challenge, participating as a scrutineer and electrical safety officer. Most recently Peter has taken on a Logistics co-ordination role with Disaster Relief Australia and is part of the DRA Aerial Damage Assessment team too.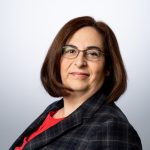 Barbara Pareglio
Executive Director for Advanced Air Mobility and IoT Technical Director, GSMA
Barbara has over 20 years of experience in the mobile industry. She has been part of the GSMA Internet of Things Programme since 2014, working on several aspects of the IoT such as the development of the Mobile IoT Technologies (LTE-M, NB-IoT), GSMA IoT Security Guidelines, GSMA Drone Interest Group and looking at a variety of emerging technologies, like machine learning/AI and edge computing, for helping the mobile industry to create trusted solutions for the IoT. Before joining the GSMA Barbara worked in R&D in several areas of telecommunications, including Intelligent Networks, IMS, Service Enabling and M2M/IoT. She also participates in and actively contributed to several standards.
The GSMA Internet of Things helps operators to fully realise the opportunity in the IoT, operators must deliver secure IoT networks as well as scalable value added data services for the world's industry and machines beyond connectivity. This is to be achieved by industry collaboration, appropriate regulation, optimising networks as well as developing key enablers to support the growth of IoT.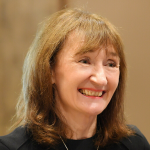 Jeanette Whyte
Head of Public Policy, APAC, GSMA
Jeanette is Head of Public Policy, APAC at the GSMA. Her role entails providing public policy support for mobile network operators on telecoms, data privacy, spectrum policy, IoT, 5G and competition policy.
Before joining the GSMA Jeanette ran a Telecoms Media and Technology consultancy firm where she led a wide range of projects including development of fixed broadband strategies and business plans for mobile operators across Asia: China, Hong Kong, India, Indonesia, Malaysia, Macau, the Philippines, Singapore, South Korea Sri Lanka and Thailand.
Jeanette is a former British Telecom Director where she held senior roles in the areas of strategy, portfolio management, product development, Merger & Acquisition and IT.
Jeanette graduated from Loughborough University in the UK with a BSc (Hons) in Management Sciences. She is a Sloan Fellow with an MSc from London Business School and has a post graduate Diploma in Marketing from the UK-based Chartered Institute of Marketing.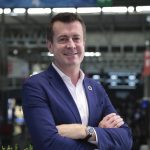 Julian Gorman
Head of Asia Pacific, GSMA
Julian is the Head of Asia Pacific for the GSMA, leading a highly experienced cross functional team in
the execution of GSMA programs across the regions. He is a global telecommunications executive with over 20 years of commercial and marketing experience across Wholesale, Business, Regulatory, Policy and Digital Transformation. He has pioneered new digital partnerships and business units in mature and emerging markets across Africa, Europe, Australia and Asia with industry leaders including Vodafone, MTN and Ooredoo. As advisor to management executive teams and Boards he has extensive insight and relationships to support collaboration and delivery of industry alignment.
He has been recognised for his leadership in digital innovation, digital women, health and agriculture services with industry awards and grants.
Julian has degrees in Mechanical Engineering and Law from Australia.