IoT WebTalk: The Power of Partnership – Clear Skies Ahead for Mobile-Enabled Aviation
Mobile connectivity in aviation unlocks a vast number of possibilities and future opportunities. It drives scalable and sustainable commercial operations for the future by allowing low altitude drones to operate beyond visual line of sight, and efficiently enables urban air mobility, search & rescue, asset inspection, agricultural automation, and much more.
The benefits of partnership between the aviation and mobile industries are therefore immeasurable, which is why the ACJA (Aerial Connectivity Joint Activity) was established in 2020 with the goal of building a bridge between these sectors, guiding stakeholders about the relevant standards and ensuring alignment.
This IoT WebTalk will look at the four main works streams within the ACJA, their significant achievements so far, and their planned activities going forward which will shape the industries we work in.
The ACJA decision board, responsible for the creation and management of new work tasks, will join the panel for the second half of the WebTalk to respond to your questions. If you wish to submit questions in advance, email drones@gsma.com.
If you had any issues with registration, or trouble joining, please contact drones@gsma.com.
Boris Resnick
Deputy Technical Director, Aerospace Systems, GLONASS Union
Boris is Deputy Technical Director, Aerospace Systems at GLONASS Union, Russian Federal Network Operator in Navigation.
Boris has more than seventeen years of experience in aviation, as software development and system architect. He was involved in the development of a number of aviation systems, including GBAS stations, Aerodrome Weather Hazards and Wake Vortex monitoring systems, IoT for aviation solutions. Boris also led several industrial standardization groups at EUROCAE and RTCA. Boris holds a Master degree in Mathematics and Computer Science from Moscow State University.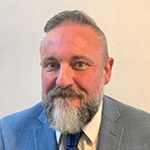 Stefano Faccin
Director, Technical Standards, Qualcomm
Stefano Faccin is Director of Technical Standards with Qualcomm Incorporated.
Stefano has been contributing to system architecture work for 3G, 4G and 5G systems since the beginning of the 3GPP program.
At present, Stefano is leading the 3GPP system work to leverage cellular networks features to create needed solutions for UAS operations, including UAS command/control links, tracking and identification, payload communications, and collision avoidance. This work is aimed at enabling UAS management through a UAS traffic management system (UTM) by leveraging large area coverage of cellular networks.
Stefano has over 25 years of experience in the mobile industry, working in every type of player in the industry. Prior to joining Qualcomm, Stefano worked in R&D and standards for a mobile operator, a major network vendor, and three mobile phone and chipset manufacturers. Stefano has long term experience in standards development in ETSI GSM, 3GPP, IETF, IEEE, and Wi-Fi Alliance.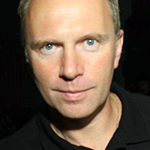 Thomas Neubauer
VP of Business Development and Innovations, TEOCO
Thomas Neubauer is VP of Business Development and Innovations at TEOCO.
He has about 20 years of experience in the management of wireless networks. Among other innovations, Thomas is a co-creator and inventor of AirborneRF, a software solution specialized for connecting cellular network operators with aviation (ATM/UTM/FIMS) systems.
On behalf of GSMA and GUTMA (Global UTM Association), Thomas is leading the "Interface for data exchange between Mobile Network Operators (MNOs) and UTM ecosystem" Work Group, focusing on global standardization of interfaces between cellular and unmanned aviation systems including 4G, 5G technologies.
He holds a Ph.D. in telecommunications engineering from the Vienna University of Technology.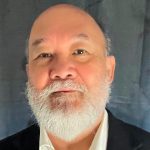 Gerry Libunao
Distinguished Member of the Technical Staff, Verizon
Distinguished Member of Technical Staff, at Verizon since 2006.
Gerry Libunao is a Distinguished Member of the Technical Staff at Verizon Communications supporting Verizon's Wireless Standardization participation in Industry Forums and Partnership Projects and a key part of Verizon's Advanced Technology Strategy team. He is the primary GSMA North America contact for Verizon and a member of various GSMA Working Groups and Projects. Gerry is currently focused on the future evolution of LTE Network Architecture, and 5G for IP based services and applications across industry verticals. During his 30 years of Telecom Wireless Industry experience, Gerry was involved with a combination of Information Technology positions of increasing responsibility in the areas of Rating, Billing, Customer Care, Service Creation, and Delivery platforms. Prior to joining Verizon's Network organization, Gerry was an IT Architect in the Verizon Wireless Data Solutions Group. Gerry has a Bachelor's degree in Physics from Philippine Normal University.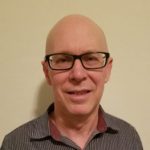 Peter Musgrove
Lead Member of Technical Staff, AT&T
Mr. Peter Musgrove is a Lead Member of Technical Staff at AT&T with 33 years of experience in the telecommunications industry. He started his career with Bell Communications Research (Bellcore) in 1986 in Red Bank, NJ where he developed generic requirements and the associated standards for SS7-based services. In 1994, he joined McCaw Cellular in Kirkland, WA (which was later acquired by AT&T).
Peter has developed network standards for wireless and wireline telecom including regulatory standards supporting 911 emergency services and Next Gen 911, Real-Time Text, domestic and international lawful interception, Wireless Priority Service for Government Emergency Telecommunications Service (GETS) users, Wireless Emergency Alerts (WEA), and other public safety initiatives in ATIS, TIA, and 3GPP. Peter has participated in Unmanned Aerial Vehicle (UAV) industry activities in GSMA, 3GPP, ATIS, and ASTM. Peter holds a BS Electrical Engineering degree from the University of Virginia, and an MS Electrical Engineering degree from Georgia Tech.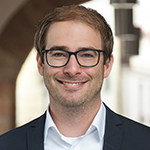 Thomas Eder
Senior Engineering Manager, Nokia Digital Automation
Thomas Eder is a Senior Engineering Manager, working with Nokia in Germany. He is an experienced contributor of the Mobile Networks Telecommunications community since almost 15 years with technological expertise in 3G, 4G and 5G standards. Besides his most recent work on the introduction of private wireless 5G networks, Thomas is leading the Field Application Engineering activities of Nokia's wireless connected UAS Platform, "Nokia Drone Networks" since it has been established in 2016.
With several international references, Thomas has built a powerful set of best practices to guide the implementation of UAS Projects that rely on mobile communications infrastructure, together with his Team. As an ACJA Board Member, he brings in a strong combination of Ecosystem and Business Administration Management capabilities, combined with a strong technological background in mobile networks and UAV Technology.
In his spare time, Thomas is active as a Group Leader of a Voluntary Fire Station, interested in Formula 1 Technology as well as Running and Climbing.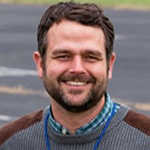 Christopher T. Kucera
Co-Founder and Head of Strategic Partnerships, OneSky
Chris Kucera is Co-Founder and Head of Strategic Partnerships at OneSky.
Chris has more than 20 years of experience in the aerospace industry and 16 years history working with Analytical Graphics, Inc., an aerospace software company. He has had various roles at the company from systems engineer to account executive with focus on scheduling and communications systems.
In 2014, Chris co-founded OneSky as a subsidiary of Analytical Graphics, Inc. to focus on UTM solutions. Chris manages business relationships for OneSky and is responsible for customer outreach and industry engagement.
He is an ACJA Board Member and also works with various organizations, such as GUTMA, ASTM, ICAO, AUVSI, the Small UAV Coalition and more, to understand the state-of-the-art in drone technology and keep up to date on regulatory progress. Chris has a bachelor's degree in aerospace engineering from Virginia Tech. He is also a commercially rated multi-engine aircraft pilot.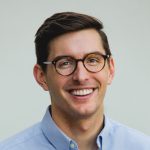 Eric T. Ringer
Chief of Staff, Robotics Business Technology, Verizon
Eric T. Ringer is co-founder and Director of Aviation Technology at Skyward, a Verizon company.
In his role as Director of Aviation Technology he leads the product and engineering teams developing 4G LTE & 5G products for aviation.
Prior to Skyward, Eric was a systems engineer at contractors for both NASA and Sikorsky.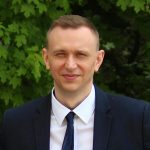 Pawel Trómiński
Technical Project Manager, Global UTM Association
By training, Pawel is a Mathematician with specialization in Computer Science. He has many years of experience in
scientific and commercial projects in the field of GNSS in aviation for PANSA. His interests are in CNS, GA knowledge
and 5G integration.
Pawel's main area of work is project management and business analysis. Before joining GUTMA, he worked as a
Project Manager/Business Analyst in validated projects for pharmaceutical company that is one of the top 50
companies in the world.
Barbara Pareglio
Senior Technical Director, Smart Mobility Lead, GSMA
Since 2014, she has been the technical lead for several areas of focus within the GSMA such as 5G, IoT, automotive, aviation and more. Looking at how to best utilise new technologies and services from the constantly evolving mobile networks, like 5G-Advanced.
Barbara is also leading several activities and communities with the GSMA members, like the activities related to smart mobility, including automotive and advanced air mobility. The latter by leading the GSMA Drone Interest Group and the Aerial Connectivity Joint Activity, to investigate and help the mobile industry to create a trusted solution for commercial unmanned aircraft. Exploring features and capabilities of 4G and 5G needed for the aviation.
Barbara has over 20 years of experience in the mobile industry. Before joining the GSMA, Barbara worked in R&D in several areas of telecommunications. She also participates and actively contributed to, several standards.