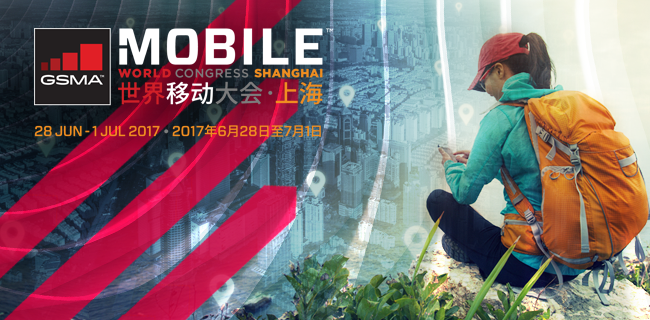 Exploring China's IoT
The 4th Global Mobile IoT Summit and GSMA Innovation City at Mobile World Congress Shanghai (June 2017) to provide insight into emerging mobile-enabled IoT technology
China is on the cusp of fundamental transformation. After years of economic development and innovation, the country is now launching one of its greatest technological achievements – NB-IoT. Having been adopted by the country's three major mobile network operators, the new low power wide area network technology, is distinct for its low cost, long battery life and ability to operate in hard to reach or remote locations.
These simple features will enable a wide variety of businesses to vastly improve their services and boost the efficiency of everyday operations in both rural and urban locations.
For example, this technology will substantially improve agricultural produce by enabling advanced remote monitoring of crop conditions. After their yield, produce can then be transported more securely and intelligently due to NB-IoT enabled logistics tracking.
At the other end of the supply chain, vendors can ensure their goods and working environments are kept to a high standard via a series of sensors and monitoring devices. After use, goods can be disposed of in a smart waste management system that detects pollution and measures the amount of waste in each trash bin.
The potentially endless applications of this emerging technology will be exhibited at this year's Mobile World Congress Shanghai, where operators and leading companies in the wider mobile industry will explain and demonstrate how they plan to use NB-IoT in the years to come.
The most significant opportunity to understand how major organisations will be using NB-IoT and other related Mobile IoT technologies will be at the 4th Global Mobile IoT Summit, held on Tuesday 27th June at the Jumeirah Himalayas Hotel. This free-to-attend event features experts and business leaders from AT&T, China Telecom, Shanghai Unicom, Huawei, KDDI, KT, Sequans, Sierra Wireless and Vodafone.
Attendees will able to learn how these companies are completing pilots, discovering new use-cases, developing new businesses partnerships and launching new services on their commercial networks. The event is a unique occasion to gain knowledge of this rapidly developing market before your competitors.
Live demonstrations of the new technology will be fully showcased inside the GSMA Innovation City where visitors can experience it in a variety of contexts. Understand how NB-IoT can enable the 'Internet of the Seas' with a marine-wildlife tracking demonstration that features a 'connected' harbour seal. Other environmental advantages will be illustrated via an air and water quality monitoring demonstration and a Big Data platform that enables multiple data sets from different industries to be displayed, analysed and used in synchronisation. Those inside will also be able to learn more about the how consumer devices are evolving with watches that are capable of Remote SIM provisioning.
With an array of commercial Mobile IoT launches taking place across the globe this year, there has never been a better opportunity to understand how NB-IoT and other Mobile IoT technologies can add value to your business. You can find out more information and register for the GSMA's IoT events at Shanghai below.
Register for the 4th Global Mobile IoT Summit
View IoT activities at Mobile World Congress Shanghai
Register for Mobile World Congress Shanghai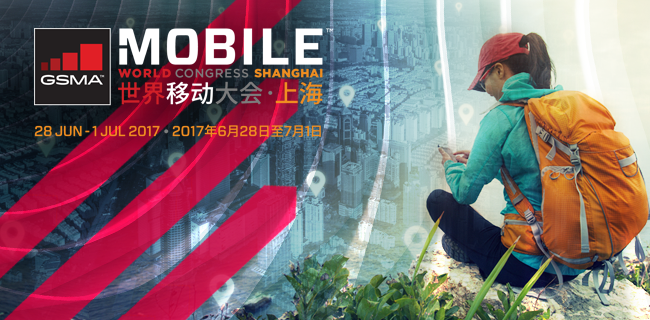 探索中国物联网
世界移动大会–上海(2017年6月)举办的第四届全球移动物联网峰会和GSMA创新城市,将让您深入洞察新兴移动物联网技术
中国目前正处在根本性转型的风口浪尖。经过多年的经济发展与创新,中国目前正推出一项伟大的技术成果 – 窄频带物联网。这种新型低功耗广域网技术成本低、电池寿命长,并能够在偏远地区工作,具有明显的优势,已为中国三大移动网络运营商所采用。
这些简单的功能将使很多企业显著提高其服务水平,同时提升农村和城市地区的日常运营效率。
举例来说,该项技术可对农作物状况进行先进的远程监控,从而大大提高农作物的产量。因采用窄频带物联网实现了物流追踪,农产品能够在收获后得以更加安全、智能化地运输。
在供应链的另一端,通过一系列感应器和监控设备,供应商能够确保其货物和工作环境保持较高标准。货物使用后,可以在智能废物管理系统中进行处理,该系统可检测污染并测量每个垃圾桶中的废物量。
今年的世界移动大会-上海将展示这项新兴技术在应用方面的无限潜能。届时,更多的移动行业运营商和领导企业将阐释并展示他们在未来几年内对窄频带物联网的使用计划。
本次峰会的最重要内容是了解行业巨头将如何利用窄频带物联网和其他相关的移动物联网技术。这些内容将在第四届全球移动物联网峰会上与观众见面,峰会将于6月27日星期二在卓美亚喜玛拉雅酒店举行。此次活动可免费参加,汇集了来自美国电话电报公司、中国电信、上海联通、华为、KDDI、KT、思宽、Sierra Wireless和沃达丰的众多行业专家及业务领袖。
参会人员将能够了解到这些企业如何推出试点、发现新的用例、开发新的业务伙伴关系,以及在其商业网络中推出新服务。此次活动机遇千载难逢,可让您抢先于竞争对手,及时了解这个快速发展的市场。
现场演示的新技术将在GSMA创新城市内全方位展现,参观观众可在不同背景环境下获得身临其境的体验。以"互联"斑海豹为例,利用海洋野生动物跟踪演示,了解窄频带物联网如何实现"海洋联网"。另外还将通过空气和水质监测演示,并利用大数据平台同步显示、分析和使用来自不同行业的多个数据集,展示对环保带来的积极影响。参会人员还将通过能够进行远程SIM卡配置的手表,深入了解消费设备的发展趋势。
今年,全球一系列商用移动物联网陆续投放市场,此次峰会是一个前所未有的机会,可让您深入了解窄频带物联网及其他移动物联网技术如何为您的业务增值。您可以在下方获取更多信息,并登记参加GSMA在上海举办的物联网活动。
Back