Drones Case Study: Beyond Visual Line Of Sight Platform by KPN and TEOCO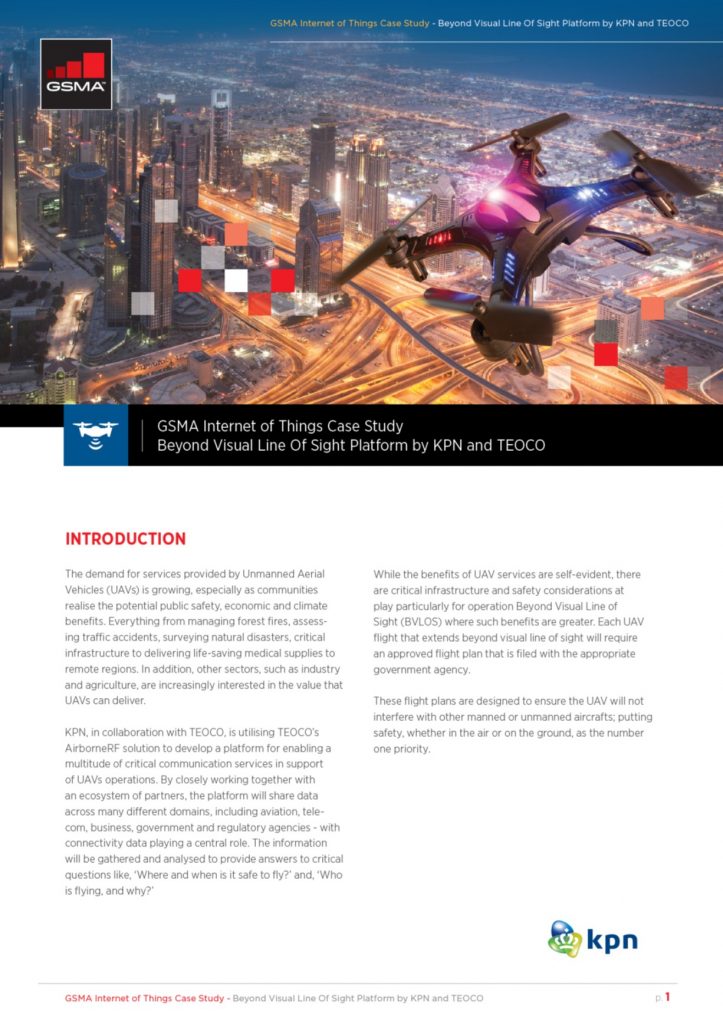 The demand for services provided by Unmanned Aerial Vehicles (UAVs) is growing, especially as communities realise the potential public safety, economic and climate benefits. Everything from managing forest fires, assessing traffic accidents, surveying natural disasters, critical infrastructure to delivering life-saving medical supplies to remote regions.
In addition, other sectors, such as industry and agriculture, are increasingly interested in the value that UAVs can deliver.
KPN, in collaboration with TEOCO, is utilising TEOCO's AirborneRF solution to develop a platform for enabling a multitude of critical communication services in support of UAVs operations. By closely working together with an ecosystem of partners, the platform will share data across many different domains, including aviation, telecom, business, government and regulatory agencies – with connectivity data playing a central role…