Critical Communications IoT: Technical Analysis of Service Levels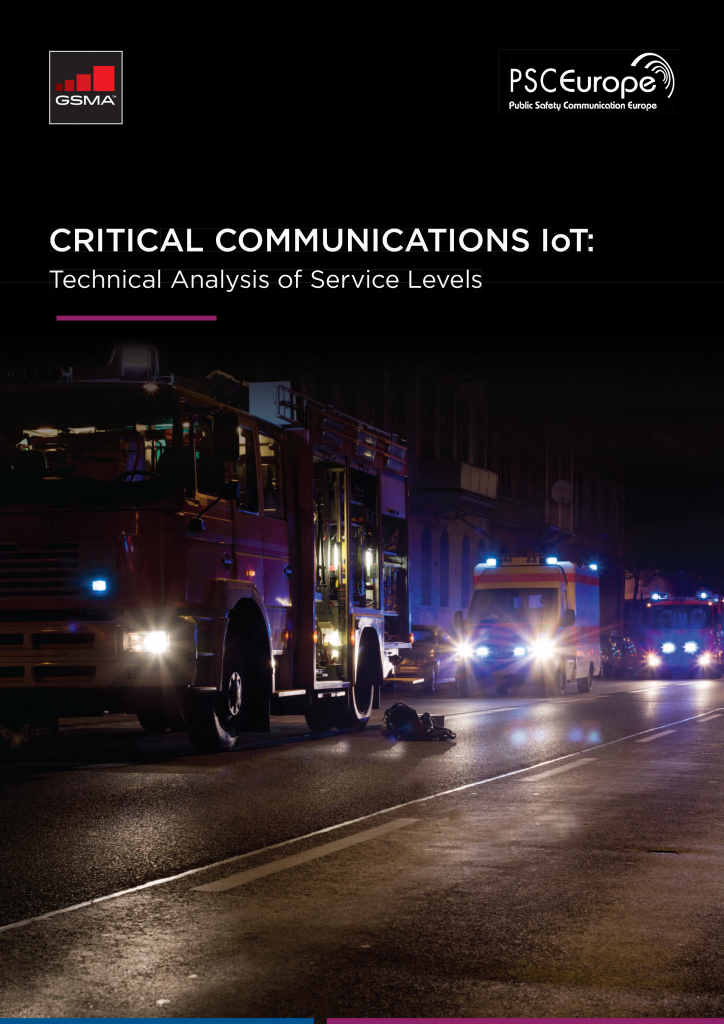 This document, covering the 4G and 5G network attributes and parameters required to facilitate efficient critical communications IoT via a number of sample use cases, presents an overview of IoT from a critical communications perspective, encompassing public safety as well as business critical use, including a definition of the three main phases of emergency management.
This is a technical document, intended to be used by network operators and network and device equipment vendors. The document may also be useful for the public safety community to understand how IoT can be employed for their own purposes.
Credit: PSC Europe, u-blox