Project XCelerate: Powering the future of drone services across the UK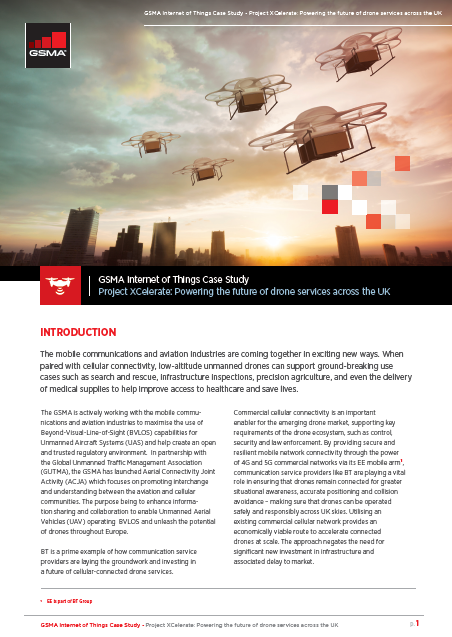 The mobile communications and aviation industries are coming together in exciting new ways. When paired with cellular connectivity, low-altitude unmanned drones can support ground-breaking use cases such as search and rescue, infrastructure inspections, precision agriculture, and even the delivery of medical supplies to help improve access to healthcare and save lives.
Project XCelerate, a key Future Flight Challenge project led by BT and backed by the UK Government's Industrial Strategy, is bringing together capabilities and expertise from across the drone ecosystem and within the cellular communities to enable the safe integration and use of fully autonomous drones into civil airspace and bring countless benefits to businesses, the public sector and the citizens of the UK.