Smart Farming: Weed Elimination with 5G Autonomous Robots, by KPN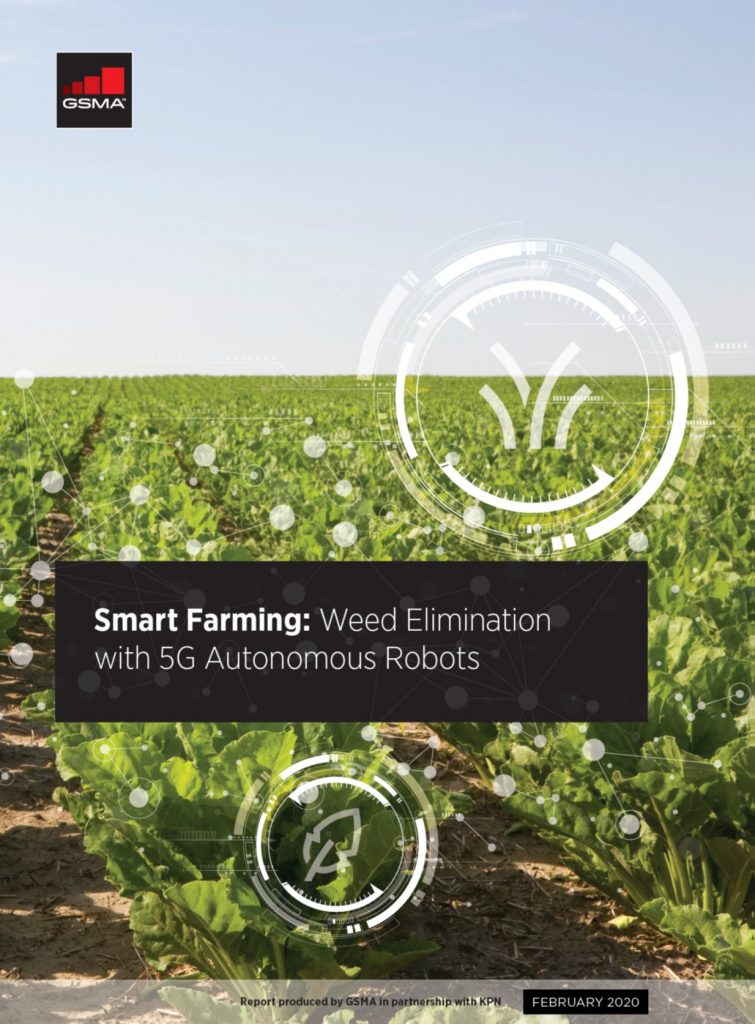 This case study describes how KPN and ecosystem partners have developed an IoT solution to automate and optimise the elimination of unwanted potato plants from fields of sugar beet, a problem that farmers in the Netherlands have needed to solve for many years.
The proof of concept is set in a 5G test field and uses robots, deep learning, and a cloud based edge solution to identify and destroy problematic potato plants. The project is currently achieving an accuracy of 95 per cent and able to cover one third of a hectare per hour which far exceeds the speed of manual workers.
The results show significant promise to the agricultural industry and KPN, along with the project partners, and they have identified opportunities for further improvements in the accuracy and efficiency of this precision farming solution. This proof of concept is a compelling example of intelligent connectivity in action applying 5G, IoT robotics and AI hosted on a smart edge platform…