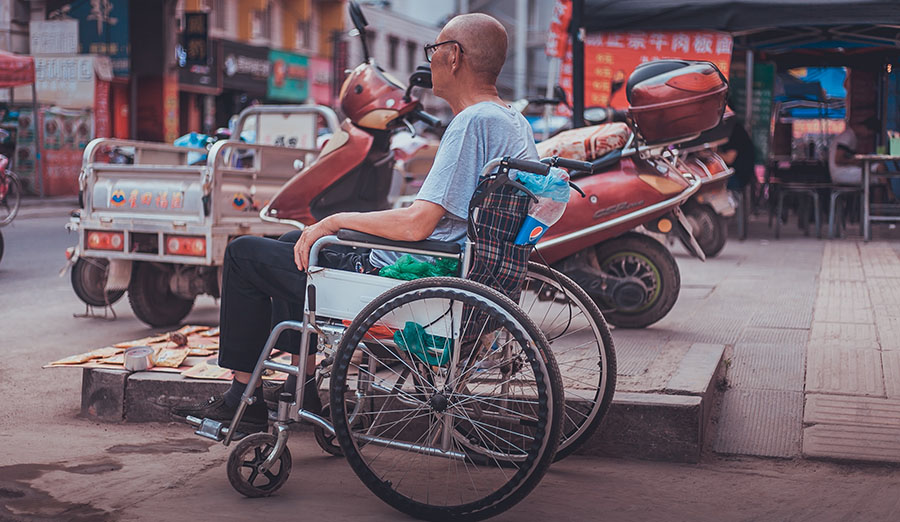 Smartphones are so convenient. From reading a map to paying a bill or making a business deal, to sending schoolwork or ordering medication and groceries, they help us with our everyday lives, across all the generations.
And now, this portal in the palm of your hand is opening the door to big possibilities in the metaverse with immersive realities in gaming, live entertainment, construction, manufacturing and business.
What did you do with your mobile phone today? Perhaps you bought something, after all, China's smartphone online shoppers are some of the busiest in the world.
Connectivity is profoundly changing our lives.
Mobile connectivity connects you with the world through your smartphone in your pocket. But we must ensure that everyone receives the benefits of mobile technology's transformative effects on our society, including all genders, ages and abilities. And an increasing portfolio of devices offers opportunities for inclusion like never before. By delivering inclusion and prosperity that is fair and safe for everyone, no one is left behind.
And yet, the GSMA Mobile Disability Gap Report 2021 revealed that across all markets included in the 2020 GSMA Intelligence consumer survey, people with disabilities are less likely to own a mobile, especially a smartphone, and are even less likely to use, or be aware of, mobile internet than people without disabilities.
According to the World Health Organisation (WHO), almost one billion people with disabilities and older persons in need of assistive technology are denied access. This limits the ability of people to live healthy, productive, independent and dignified lives. And in turn, limits access to healthcare, education, the labour market and civic life.
As we move towards a world with cities that are more connected, we have an opportunity to build more inclusive and accessible cities. Mobile devices and apps offer life-changing benefits to people living with disabilities, giving them better access to basic services, and empowering them to live more independently.
This is important not only for those who are differently abled. It is important for us all. Because as young as we may feel today, we are all getting older and living for longer. The great advantage of growing old is wisdom, but it also brings declining health levels, such as impairment and disability.
According to the United Nations (UN), more than 46 per cent of older persons, those aged 60 years and over, have disabilities. Between 2015 and 2030, the number of people in the world aged 60 years or over is projected to grow by 56 per cent, from 901 million to 1.4 billion. By 2050, the global population of older persons is projected to reach nearly 2.1 billion.
As we plan our cities, we must transform our cities to give people a chance to live with dignity. Connectivity will allow us to achieve this.
In China, we have wonderful examples of how mobile operators are expanding their services for older persons and persons with disabilities.
China Mobile has launched a 5G Smart Elderly Care Service Platform which brings together products like one-touch smart alarms, connected motion sensors and smart mattresses to improve quality of life.
China Unicom has launched China's first dedicated communication product for those with hearing impairments, making communication more accessible.
And China Telecom has created a bespoke one-stop cloud solution at a senior care institution with cloud private lines, cloud host and cloud monitoring.
Earlier this month, echoing the theme of this year's ITU World Telecommunication and Information Society Day – digital technologies for older persons and healthy ageing, GSMA Greater China had the honour of hosting an online seminar dedicated to looking at how digital technologies and solutions, including mobile 5G communications, could help seniors and people with disabilities to enjoy healthy, capable, and decent lives. And, to have better access to healthcare, education, job opportunities, and civil services. The webinar is available for playback watching, please click here to watch, or click here to watch from your mobile device.
We have the privilege to work with many amazing companies in our industry to advance assistive technology with innovation and commitment. Along with mobile operators and disability and accessibility experts, the GSMA has developed the Principles for Driving the Digital Inclusion of Persons with Disabilities. These principles provide a framework for action for the industry along with a set of potential activities that can be taken by mobile operators to reduce the gap in access and use. And in China, our 5G IN – 5G City platform in the region welcomes more startups, investors and tech companies with assistive tech solutions and services to come and contact the GSMA China team through chinamarketing@gsma.com.