At GSMA mAgri, we have been looking for some time at the evolution of ICT in agriculture in Latin America and in particular at the role of mobile technology to support financial inclusion of smallholder farmers. Recently we were in Barranquilla, Colombia at Foromic, the leading event in Latin America and the Caribbean on financial inclusion and enterprise development. Agriculture and more broadly the rural sector were very much at the centre stage, with discussions taking place on the role of digital to include financially the rural poor.
What does financial inclusion mean in Latin America?
One could make an assumption that due to higher Gross National Income (GNI) per capita than in other developing regions like Sub-Saharan Africa and South Asia, Latin America should also have a higher proportion of banked population. Looking at the figures, the reality is quite different, with large segments of the population without a bank account. In Colombia, according to the Global Findex, 46% of adults have a formal financial account. That figure is on par with Tanzania, a country with a fraction of Colombia's GNI per capita. In Nicaragua, one of the poorest economies in the region and yet more affluent than most Sub-Saharan African countries, only 31% of adults have an account at a financial institution.
Fig. 1: Financial inclusion and livelihoods, Latin America and Sub-Saharan Africa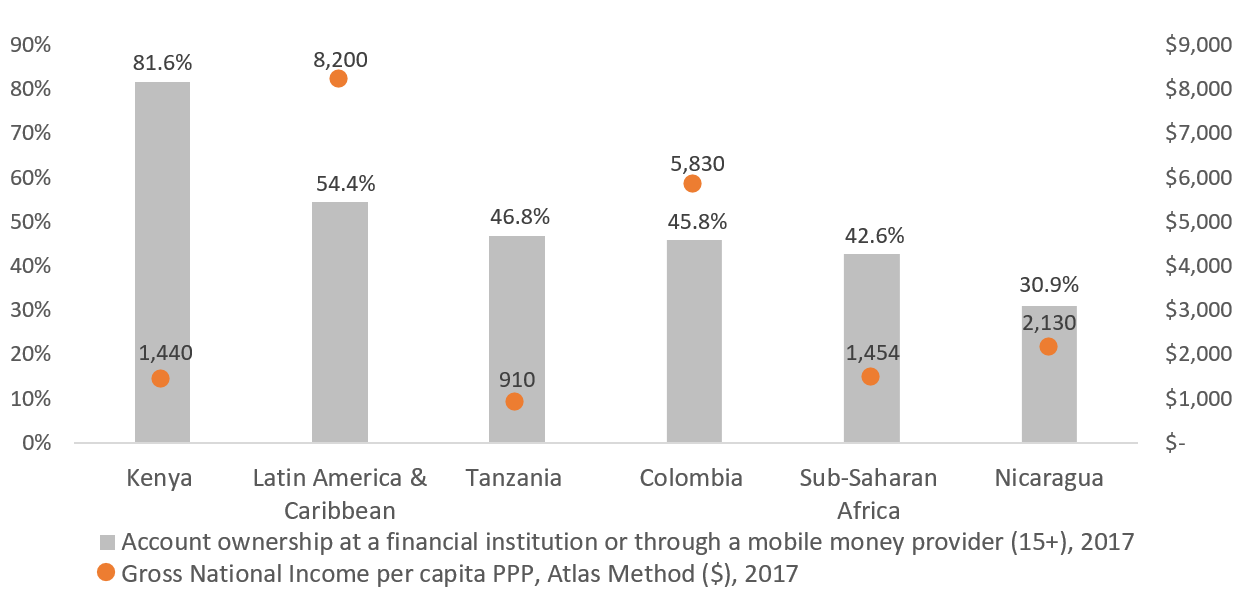 Source: World Bank
The issue at stake is not simply ownership of a financial account, at a bank or microfinance institution, but actual access and usage of formal financial services, primarily credit. In rural regions, low usage of formal financial services is due to mistrust of the banking system, low financial literacy and high cost for the end user. As a result, in Colombia, only 3% farmers have access to agricultural loans, and in Peru only 4%. In Paraguay, the Latin American country with the largest formal credit coverage, this figure stands at 14%.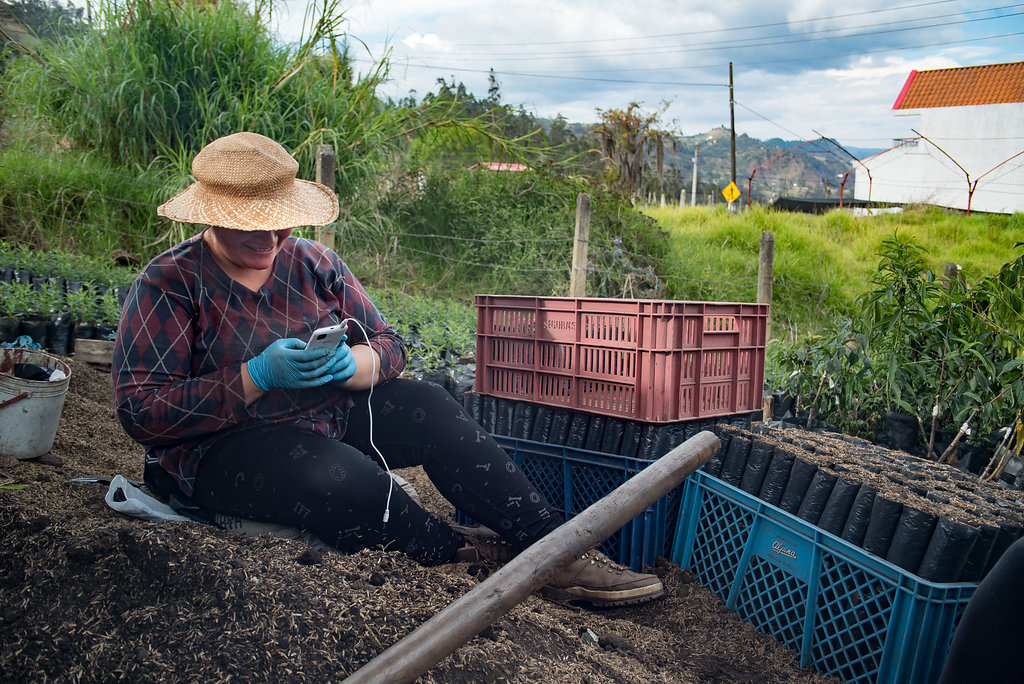 Growing traction for mobile money in rural regions
Latin America's FinTech sector has a key role to play in driving financial inclusion in rural regions, however mobile money regulation across the region needs to improve to allow non-bank actors, including MNOs, to offer mobile money services. Mobile money services can not only provide access to a formal financial account but also, in the longer term, generate transactional footprints that build a credit profile for the rural customer. The good news is that countries like Honduras, El Salvador, Paraguay, and more recently Colombia, have passed new regulation allowing entry for FinTech players.
In Colombia, since the passing of the financial inclusion law that allows non-banks to issue mobile money, we have seen a growing interest for the rural segment. A busy session at Foromic hosted the talk of the CEO of MoviiRed, the first non-bank to offer a mobile money service. The service dubbed Movii uses the company's countrywide brick and mortar network, with presence in rural areas, to allow cash-in and cash-outs for customers. The same transactions on offer over the counter (money transfers, bill payments, airtime top-ups) are also available via the mobile money service.
DaviPlata by Colombian bank Davivienda, one of the leading mobile money service in Latin America with 4 million registered users, is increasing its efforts to provide for unbanked users by extending its reach into rural regions. In a panel moderated by the GSMA mAgri team, we heard about DaviPlata's strategy to grow into rural areas by drawing on a partnership with the government to digitise subsidies for poor families. The strategy also foresees extending partnerships with agribusinesses to digitise value chain payments to smallholder farmers for the procurement of crops.
A further testimony of the growing relevance of mobile money is the emergence of new rural pilots in Colombia such as Agromovil. On the back of partnership between Movistar, the second largest mobile operator in the country and rural bank Banco Agrario, Agromovil aims to extend digital financial services to agricultural producers and the rural population. It uses the bank's network of branchless banking agents to enable cash-in and cash-outs, and aims to develop a rural ecosystem of services including mobile money transfers, utility bill payments and airtime top-ups.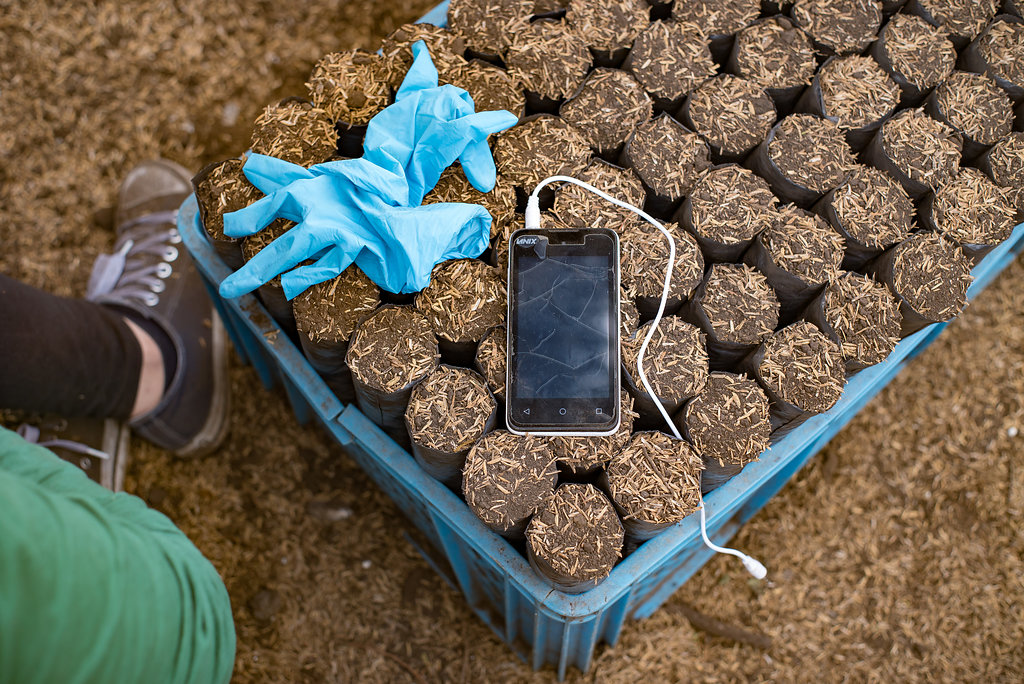 Beyond mobile money, the role of digital for creditworthiness
Mobile money is a major building block to rural financial inclusion but it is not the whole story. As in other parts of the world, we are seeing in Latin America a growing number of FinTech players using digital tools to enable access to loans for farmers. Examples are ag-tech companies like BanQu using blockchain to build a farmer's economic identity through identity and transactional data that can support credit profiling. In Latin America, BanQu is now piloting a small-plot land mapping initiative aimed at women farmers.
Another notable example that we heard about at Foromic is IncluirTec, a Colombian start-up that helps a financial provider establish creditworthiness for a farmer by collecting via a mobile phone a range of data, including demographic information, crop production data and expected sales prices for the crop. At the end of the process, the solution generates a user profile with a projected cash flow, which the financial institution can use to grant and define the terms of credit.
While these developments are important, the growth of mobile money in rural regions could strengthen the whole provision of financial services to farmers through a far-reaching, last mile distribution channel, which includes a plethora of secondary use cases (P2P transfers, bill payments etc.). Mobile money can also strengthen the process of credit scoring by providing transactional data about key economic activities of farmers, starting from the payments they receive for the sale of crops.
At GSMA mAgri, we have witnessed a growing demand for digital tools that facilitate smallholder financing in agricultural value chains. In Latin America, this demand is coming not only from banks but also from companies in agricultural value chains. At Foromic, we heard from Caravela Coffee, a Latin American agribusiness that is deploying digital notifications of payments to coffee farmers and mobile-based training initiatives. With a growing number of digital innovators, including mobile money providers, coming to market to lower the barriers to rural financial inclusion, we are likely to see more agribusinesses embarking on last mile digitisation initiatives.