As the coronavirus pandemic continues to spread across the globe, disrupting societies and crippling economies, the impending and potentially catastrophic impact on crisis-affected populations is becoming clearer. This coupled with already stretched aid budgets within the humanitarian sector presents enormous challenges.
Yet mobile technology presents an opportunity to address at least some of the challenges that lie ahead. In the GSMA Mobile for Humanitarian Innovation programme (M4H), we're working towards reaching over 7 million people with improved access to and use of life-enhancing mobile-enabled services during humanitarian and disaster preparedness, response and recovery by 2021. With generous support of UK aid from the Department for International Development (DFID), we've been working to accelerate the delivery and impact of digital humanitarian assistance by catalysing partnerships and innovation for new digital humanitarian services, advocating for enabling policy environments, and building a learning and research agenda.
The programme also has significant experience in working with Mobile Network Operators (MNOs) and humanitarian response agencies during sudden onset emergencies, such as earthquakes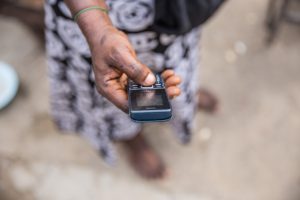 or floods, where timely access to relevant information has proven life-changing, and even life-saving, and the ability of MNOs and the humanitarian sector to collaborate is critical. Whilst a global pandemic is not directly comparable to the crises we've responded to before, many of the lessons and indeed opportunities remain relevant. Importantly, we've learned numerous lessons regarding the use of digital mobile solutions in varied humanitarian contexts, which can be applied in the near and longer-term, as the world rapidly embraces mobile technology capabilities to respond to COVID-19.
Key principles of the GSMA Humanitarian Connectivity Charter
At the core of the M4H programme vision is the building of the collective capacity of stakeholders to address humanitarian challenges through mobile-enabled solutions. To this effect, we launched the Humanitarian Connectivity Charter (HCC) in 2015, with the ultimate aim of strengthening access to communication and information for those affected by crisis, in order to reduce the loss of life and positively contribute to humanitarian response. Since its launch we've worked with the mobile industry and our humanitarian partners to respond to numerous catastrophic disasters around the world. But never have we experienced such a worldwide pandemic requiring a global response from across our industry. And never before have the principles that the HCC was built on been so critical for digital humanitarian response across the world.
Our mobile operator members together with humanitarian partners are, as ever, stepping up to the challenge, and showcasing the incredibly powerful role of mobile technology to help mitigate and respond to the pandemic. Over the coming weeks we'll be bringing you updates from some of our MNO signatories and humanitarian stakeholders on the ways in which they are using mobile technology to address COVID-19 related challenges.
For now, here a just a few examples:
Resilient networks
Social distancing and stay-at-home directives have driven an unprecedented surge in network traffic volumes. Mobile networks in some countries are experiencing a 50% increase in voice traffic and a 30% increase in data traffic, on average. Previous surges of this nature tend to be linked either to significant events, for example New Year's Eve celebrations, or to sudden-onset disasters. Many of the actions that MNOs can take to ensure sustained connectivity in these events may also be useful now.
Emergency services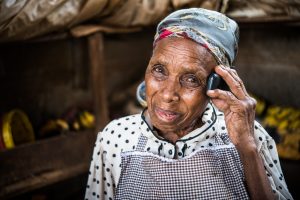 Many MNOs are supporting critical government efforts on national COVID-19 response by disseminating critical information and linking to essential support services. For example, Safaricom in Kenya is providing access to the national COVID response helpline (719), as well as space in their call centre for first-line responses, triaged to medical providers. Safaricom is reporting an average of 300,000 USSD hits and 20,000 calls per day.
Big data
Flowminder is a non-profit foundation that specialises in the analysis of anonymised mobile phone data, satellite imagery, and household survey data for humanitarian and international development purposes. To support the global response against COVID-19, Flowminder, a past grantee of the M4H Innovation Fund, seeks to improve access to mobility data for improved decision making. To enable scaling of the production of these insights, Flowminder aims to enable MNOs and others to produce relevant data and analyses. Flowminder has released a website to be used as a resource for MNOs, analysts, epidemiologists and governments to support their plans and interventions against the virus.
GeoPoll is a provider of remote, mobile-based research in emerging markets, aiming to answer vital questions by engaging directly with communities. Using information collected directly from
communities via live voice call surveys, overlaid with additional data sources, GeoPoll works with the UN, NGOs, and the humanitarian community to enhance the data collection efforts.
In response to the outbreak of COVID-19, GeoPoll is conducting a remote study in 12 countries in sub-Saharan Africa on the effects coronavirus is already having on people throughout the region. They plan to run this study on an ongoing basis to see how perceptions and reactions to coronavirus, as well as consumer behaviour and food availability, change over time. In this study, GeoPoll will continue to follow the biggest concerns and perceptions of risk surrounding coronavirus, changes in food market operability and food security, and changes in media consumption due to COVID-19.
Cash transfers via mobile money
The opportunity of mobile money as a delivery mechanism for social protection assistance has received heightened attention in the developing world. Many governments have already increased transaction and balance limits to facilitate trade and purchase of essential items. Countless mobile money providers are lowering or removing mobile money transaction fees to promote cashless transactions. Agent networks are also being leveraged to distribute PPE. This surge in interest has resulted in a call for further investment to strengthen coverage (both connectivity and agent networks) to enable the use of digital payments and accelerate the development of digital ecosystems more broadly. These systems will not be built overnight but there is new impetus to accelerate the development needed.
In 2019, the GSMA published handbooks that provide guidance on how to operationalise mobile money enabled cash and voucher assistance. They are a critical resource for stakeholders looking to leverage mobile money for cash transfers for the first time or to scale existing projects.
---
Huge challenges lie ahead but thankfully we are not starting from scratch when it comes to leveraging mobile technology to address humanitarian challenges, and it will be crucial to build off previous successes rather than duplicating past efforts. We will be highlighting these efforts in the coming weeks, and look forward to further engagement on these topics.
This blog was written by Jenny Casswell and Olly Parsons.  To find out more about the Mobile for Humanitarian Innovation programme please visit our website or contact us on M4H@gsma.com.
This initiative is currently funded by the UK Foreign, Commonwealth & Development Office (FCDO), and supported by the GSMA and its members.