The problem
Farm production in Northern Nigeria is being disrupted by heavy rains and prolonged periods of drought This has intensified poverty and conflict in the region but rural farmers do not have access to information to be climate change resilient. The combination of climate change, high inflation, low per capita incomes, poor education, high birth rates and high unemployment makes the region and farmers particularly vulnerable to the primary and secondary effects of climate change.
The company
Founded in 2018, CoAmana identifies business cases and develops commercially-viable, market-enabling digital technologies to close Africa's largest economic gaps. In December of 2019, we piloted our digital marketplace, Amana Market, to link Nigeria's farmers and small businesses to an ecosystem consisting of markets, information and financial services. Available through web, SMS and mobile.
Project description
The project will improve adoption of climate mitigation and adaptation practices by improving access, knowledge and affordability via our digital marketplace Amana Market . In 15 – 18 months, we anticipate that 5000 farmers will have adopted best practices through Amana Market with 50,000 others (40,000 new users) using Amana Market to explore information on adaptation to climate change / climate change resilience, as well as access to drought-resistant seeds and other outputs.
Founder
Hafsah Jumare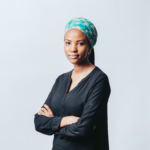 Quote from Founder
"What we are seeing today is tragic; the floods, the droughts, the short rains and the security crisis that is emerging from these occurrences. We can neither think slow nor small because the world is already late to act. CoAmana is and will continue to employ inclusive digital technology to accelerate the evolution of agriculture markets in Africa towards more resilience"
Orgnaisation
31 staff members.