Mobile for Development Utilities Programme
Unlocking access to essential utility services through mobile
Our mission is to unlock commercially sustainable business models that leverage mobile to deliver affordable and improved energy, water and sanitation services in emerging markets.
In emerging markets, many people cannot access basic utility services that are essential to life. The reach of mobile connectivity is greater than the reach of basic utility services, such as electricity and improved water and sanitation services.
The Mobile for Development Utilities Programme promotes the use of mobile networks, infrastructure and payment systems to open new pathways for affordable and reliable utility services to reach the underserved. These innovations for service delivery boost industry and economic growth, for example by enabling entrepreneurial phone charging services in remote areas, or reducing water service providers' losses from water leakage or uncollected bills.
M4D Utilities seeks to drive the use of mobile to improve or increase access to basic utility services through the following activities:
The M4D Utilities Innovation Fund
Knowledge sharing and convening
Technical advisory to mobile operators
Market building
Latest Publications
Document
Tuesday 19 May 2020 | Case study | Energy | English | Madagascar | Mobile for Development Utilities | Partnership engagement | Resource | Sub-Saharan Africa |
In May 2018, the Mobile for Development (M4D) Utilities Programme awarded EDM a grant to test the commercial viability of providing electricity to off-grid villages in northern Madagascar. EDM constructed solar-hybrid mini-grids in ...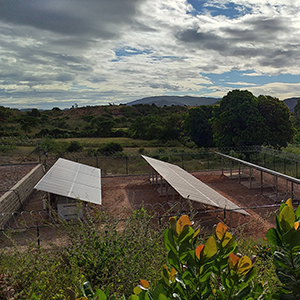 THIS INITIATIVE IS CURRENTLY FUNDED BY THE UK FOREIGN, COMMONWEALTH & DEVELOPMENT OFFICE (FCDO), USAID AS PART OF ITS COMMITMENT TO SCALING OFF-GRID ENERGY GRAND CHALLENGE FOR DEVELOPMENT AND SUPPORTED BY THE GSMA AND ITS MEMBERS