Since 2016, the GSMA has supported the International Day of Family Remittances (IDFR) – adopted by the United Nations General Assembly – which is observed annually on 16 June. This year, the GSMA is continuing to support the International Fund for Agricultural Development (IFAD), the custodian of the IDFR, by endorsing its theme: "Recovery and Resilience through Digital and Financial Inclusion". This is especially relevant as the COVID-19 pandemic has prompted a shift to digital payments where cash would have previously been used – including for remittances. The use of digital remittances has helped to bring about financial resilience for many families in low- and middle-income countries (LMICs).
According to the 2021 State of the Industry Report in Mobile Money, there are 310 live mobile money services in 96 countries. These services collectively have over 1.2 billion registered mobile money accounts, with around one third offering remittances. While all transaction use cases grew between 2019 and 2020, mobile money-enabled remittances increased by around 65 per cent year-on-year. For the first time, over $1 billion was processed via mobile money each month in 2020 – around 80 per cent of which was in Sub-Saharan Africa. In addition, upcoming research commissioned by the GSMA found that the ratio of digital to cash-based transactions has grown by nearly 50 per cent since 2017. The growth of mobile money has specifically contributed to the increase in the use of digital remittance services.
Due to the spread of COVID-19, national lockdowns in LMICs prevented traditional cash-based remittance services from operating fully. These services and their agents were not initially considered as essential services, providing a strong incentive for many to start using digital remittance services. Despite a simultaneous rise in unemployment amongst migrant workers globally, remittances have continued to flow to struggling friends and families.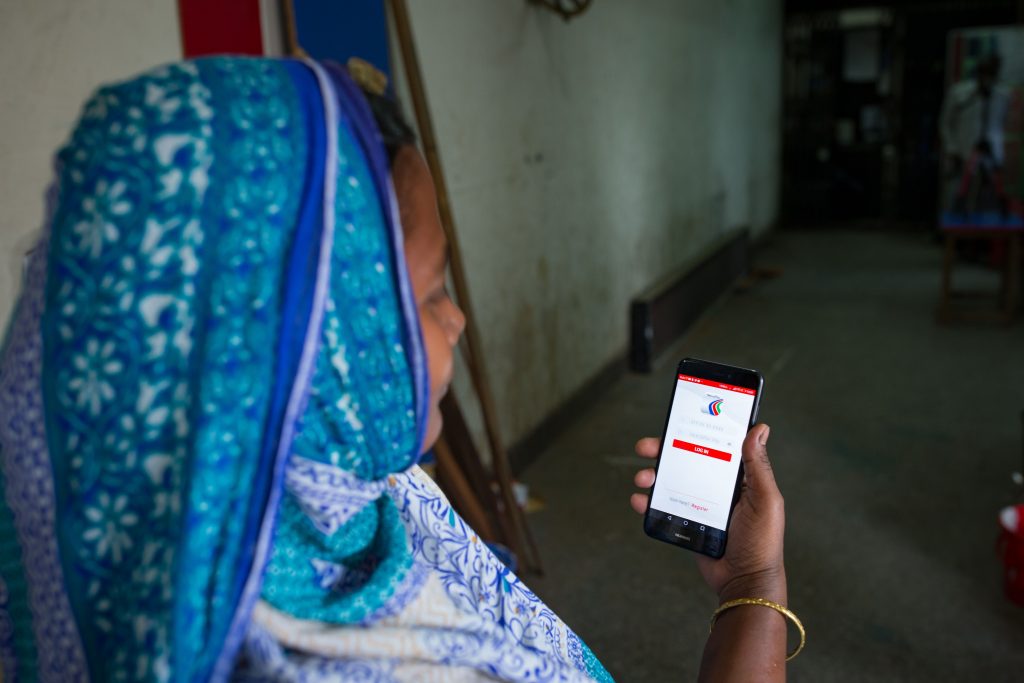 Since the onset of the pandemic, mobile money-enabled remittance services have flourished due their wide presence, low costs and knowledge of local markets. Mobile money has continuously remained the cheapest option available to transfer remittances. An upcoming GSMA report (Mobile Money Remittances: Supporting lives during a crisis) found that the average cost to send $200 from one mobile money account to another in the third quarter of 2020 was 3.53 per cent. This is almost half the cost of the global average remittance price of 6.38 per cent. This further demonstrates mobile money's potential to meet the 2030 UN SDG 10.c target. Over the last few years, the number mobile money-enabled remittances services have grown. For example, Orange allows its mobile subscribers in France to send remittances to Orange Money customers in Côte d'Ivoire, Guinea, Madagascar and Mali. Similarly, MTN Mobile Money allows remittances within Africa, as well as from Europe to Africa. In Malaysia, Valyou allows remittances to be sent to recipients in Bangladesh and Pakistan. Overall, the number of available mobile money remittance corridors (defined as corridors in which mobile money is used to both send and receive the remittance) has grown from 53 in 2017 to 108 in 2020. Traditional remittance service providers (RSPs) have benefited from the growth of mobile money by partnering with mobile money providers to deliver remittances. This has been driven by increasing demand from leading cross-border RSPs, such as Western Union and MoneyGram, as well as digital RSPs, such as WorldRemit and Azimo.
Remittance senders and receivers are realising the benefits and convenience of sending and receiving money using a mobile phone. Mobile money-enabled remittances offer several advantages over traditional RSPs. When using mobile money, remittances are sent and received in real-time, which means that the money is available immediately. Customers need not visit an agent and can transact from the convenience of their homes at any time. This helped mobile money-enabled remittances to grow during the COVID-19 pandemic. Mobile money remittances offer a fully transparent service for their users, as the cost to send will be apparent before a transaction is made. Both senders and receivers can also track their payments, which enables regulatory oversight and allows users to establish trust in the system. When compared to other international remittance channels, mobile money-enabled remittance services have remained resilient throughout the pandemic. In the long-term, digital innovation could benefit both migrant workers and their families. To enable innovation, an enabling regulatory environment is important for a successful mobile money remittance service. The GSMA supports this by advocating for clear and proportionate regulations that can help mobile money remittance services to thrive, and to serve as steppingstone to broader financial services.
The GSMA will be participating in the 2021 Global Forum on Remittances, Investment and Development that will take place between 16 and 17 June 2021. Sign up here for to learn more about the IDFR and the GSMA's role in promoting mobile money-enabled remittances.