With a couple of weeks left to go before the mobile industry will descend on Barcelona for Mobile World Congress 2016, expectations are running high with the recent announcement of this year's Global Mobile Awards nominees. The GSMA's Global Mobile Awards, rebranded to "The Glomo Awards" for 2016, are some of the most highly recognised awards in the mobile industry, and Connected Women are pleased to be sponsoring two awards: 3b Best Mobile Service for Women in Emerging Markets, and 8b Connected Women Leadership in the Industry.
We want to celebrate the impactful and inspirational contenders of both these categories, by introducing readers to the nominees in a two-part blog series. In this first blog post, the nominees for Best Mobile Service for Women in Emerging Markets are showcased (presented in alphabetical order).
Nominees for Best Mobile Service for Women in Emerging Markets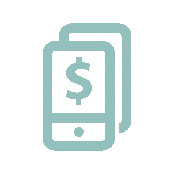 Cherie Blair Foundation for Women, Visa, First Bank of Nigeria (FBN) & Youth for Technology Foundation (YTF) for Mobile Financial Services for Women in Nigeria
Cherie Blair Foundation for Women, Visa, FBN & YTF are working to increase women's uptake and use of mobile financial services in Nigeria, through encouraging and training women to become successful agents of FBN's Firstmonie Mobile Financial Service.
The women receive training in building trust, raising customer awareness, and entrepreneurship – skills which were identified by existing female agents as important in order to establish their agent business. With this support, the female agents improve their performance which in turn helps them to register new women customers and increase their usage of mobile financial services. The project was launched in June 2014 targeting 2,500 women agents, and is currently live in 10 states across Nigeria. Learn more about Women's Mobile Financial Services in Nigeria.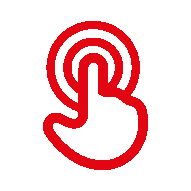 Mobitel for Liyasara – Voice of Women
Mobitel's Liyasara is working to increase mobile phone usage among women and to give access to information for bottom-of-pyramid (BOP) women in Sri Lanka. The package is made up of a range of value added services tailored to the needs of women, which also includes a free value bundle of voice minutes, SMS and data.
The 'Liyasara portal' provides voice based content on maternal health, child psychology, and disease aware ness and prevention. Additional Liyasara products provide financial literacy training and enhancement of teenage girls' knowledge in ICT. During the first 24 months since the launch of the Liyasara portal in March 2012, over 249,000 women have accessed the life enhancing information. Learn more about Liyasara.

Telenor for Project Sampark

In Project Sampark, Telenor reaches out to prospective customers in remote towns in Uttar Pradesh (UP) in India through women promoters. Sampark enhances women's access to mobile services by offering a dual SIM pack, where one SIM has to belong to a woman while the other SIM can be owned by any other member of the family.
As recharge of either SIM accrues additional benefits to the second, Sampark incentivizes male household members for women to both own a SIM and use mobile services. The pilot project was launched in August 2014 in 87 villages and Telenor is currently replicating Sampark in additional areas in UP. Learn more about Project Sampark.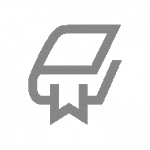 Telenor Pakistan & Tameer Micro Finance Bank for Easypaisa
The Easypaisa Mobile Accounts provide an easy and accessible way for BOP women in Pakistan to open and use bank accounts. The majority of Easypaisa agents are strategically placed in rural areas and women can access their funds at local agents in their communities, as well as directly via their Easypaisa Mobile Account and ATM machines.
Telenor Pakistan also seek to improve gender equity in education for girls belonging to BOP families in rural areas, through the Sindh Education Reform Program (SERP) where education stipends are disbursed to female students through Easypaisa networks. SERP was initiated in June 2014 in 23 remote districts of the Sindh province, with 425,000 students receiving stipends. Learn more about Easypaisa.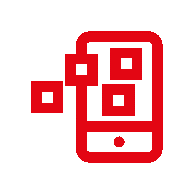 Vodafone Telekomunikasyon for Vodafone Kırmızı Işık (Easy Rescue)

Vodafone's smartphone application 'Easy Rescue' prevents violence against women in Turkey, by enabling secret calls for help at exact moment of domestic violence. The Easy Rescue app is hidden behind a flash light app with male/female face recognition – this feature makes it possible to only open the Easy Rescue function when a woman is using the app, and whenever in danger she can just shake her phone to automatically send an SMS with her exact location to trustworthy people.
Innovative and clever marketing has ensured reaching women whilst largely keeping the app secret from men. Messages were distributed via labels on bikinis and underwear, sensor-fitted mirrors in ladies' restrooms at shopping malls, and via online videos of hairdressing and make-up tutorials. Since its launch in March 2014, the app has been downloaded over 284,000 times. Learn more about Easy Rescue.
The winner of the award for Best Mobile Service for Women in Emerging Markets will be announced at a ceremony on Tuesday 23rd February at 13:30 CET in Auditorium 2, Hall 4 in the Conference Village, at Mobile World Congress 2016. Best of luck to all contenders!