Access to Mobile Services and Proof-of-Identity: Global policy trends, dependencies and risks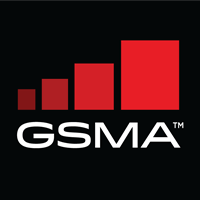 The ability to prove one's identity is essential to securing both rights and access to a number of life-enhancing services including healthcare, voting, education, financial services, employment and social protections. As we continue advancing in the digital age, identification becomes ever more critical to gaining access to mobile connectivity and a range of mobile services particularly across more than 140 countries where 'mandatory SIM registration' policies are in place. This research report examines these policies globally and finds, among other things, that the majority of markets with low mobile penetration are also characterised by low levels of registered populations, suggesting a direct relationship between people's ability to access a government-recognised proof-of-identity and the level of mobile penetration in that market.
Or watch our video to find out more.
Back
'Transforming Women's Lives with Mobile': A Panel Discussion Hosted by the GSMA at UNGA 2018. A ...

Read more

This 6-page document provides an overview of the Roadmap for Digital Birth Registration. It is a guide for ...

Read more

This case study looks at two start-ups that are using mobile technology to establish functional and ...

Read more

This report highlights key findings from the Digital Identity programme's qualitative research in Sri ...

Read more

We have produced this Roadmap for Digital Birth Registration as a guide for MNOs and their partners who are ...

Read more
In 2017, Ghana's Ministry of Food and Agriculture launched an ambitious five-year policy framework to ...

Read more

This blog was co-authored by Matthew Wilson and Sophie Pitcher.  In a world that is being transformed by ...

Read more

Hacer click aquí para leer este artículo en español. As the digital identity space continues to grow, new ...

Read more

I am delighted to announce GSMA Mobile for Development participation in the Commonwealth Digital Identity ...

Read more

According to the United Nations Food and Agriculture Organization, more than 3 billion people – almost half ...

Read more