Achieving mobile-enabled digital inclusion in Bangladesh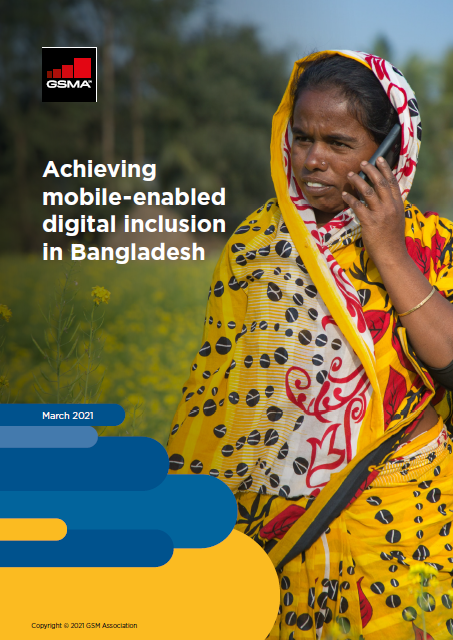 The internet and digital technology have played a key role in helping to drive economic growth and societal development in Bangladesh. Mobile, as the primary means of internet access and the principal form of digital technology use in the country, will be crucial to implementing the 2041 Perspective Plan, achieving the SDGs and recovering economically in the aftermath of the COVID-19 pandemic. Enhancing digital inclusion, by increasing the coverage and usage of the mobile internet, will be essential to maximising the impact of digital technologies on the government's development aspirations.
Yet despite the investments of the telecoms sector to expand 4G mobile broadband coverage, which now reaches 95 per cent of the population, 4G is yet to emerge as the dominant form of mobile technology and accounts for only 28 per cent of total mobile connections in Bangladesh. This suggests a lag between 4G coverage rollout and usage of 4G services.
This GSMA National Dialogues report analyses the barriers to coverage and usage of 4G mobile internet in Bangladesh, and concludes with recommendations on how to strengthen efforts to increase 4G mobile internet adoption and support infrastructure deployment.