Closing the Coverage Gap: How Innovation Can Drive Rural Connectivity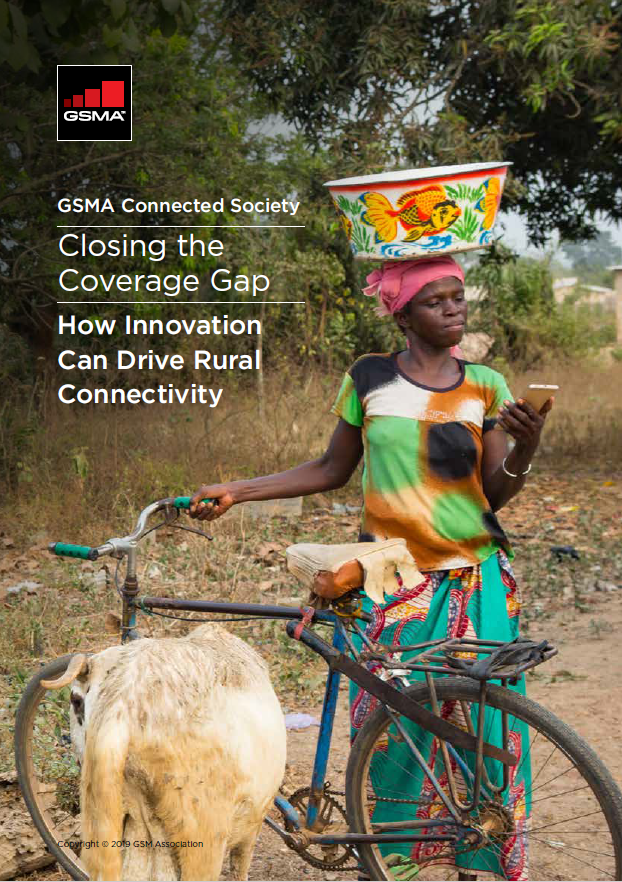 Click here to watch the recording of a recent webinar in which the author of the report, Calum Handforth, shared key insights and analysis of the report findings.
The mobile industry has made phenomenal progress in providing mobile broadband connectivity to billions of people. This coverage allows individuals and societies to benefit from the potential that internet access can afford: improving communication, sharing information and knowledge, and increasing individual and national prosperity. However, despite this progress, more than 750 million people around the world do not live within the footprint of mobile broadband – and are therefore unable to use the internet, or benefit from all that it can offer.
Delivering mobile broadband to this population is increasingly an economic challenge, and less of a technical one. In particular, the average costs for deploying mobile broadband infrastructure in more rural or remote settings can be twice as high as urban deployments – whilst the average revenue of such sites can be ten times lower than their urban counterparts. This report focuses on the first of these two areas: reducing the costs of deployments through leveraging innovation. Recognising that the base station, backhaul technology, and energy solutions represent a considerable proportion of costs, the report explores a number of promising innovations across these three areas.
More widely, the report also discusses the importance of taking a holistic approach to innovation. Delivering mobile broadband connectivity to the 750 million individuals without such coverage will require a shift in network deployment and management. This includes moving beyond the traditional business models that have enabled the roll out of networks around the globe. With this in mind, the report explores a number of business models that have the potential to drive, augment, or amplify mobile broadband coverage for rural and remote populations.
Overall, innovation – whether innovations in technology or new approaches to delivering mobile broadband coverage – can play a key role in connecting the unconnected. As leaders in developing and implementing innovation, operators are well placed to drive progress in this area and to ensure that the unprecedented potential of the internet is available to all. Policymakers, regulators, investors, the international community and other stakeholders also have a key role to play.
Click here to read the related blog article.