Commercially Sustainable Roles for Mobile Operators in Digital ID Ecosystems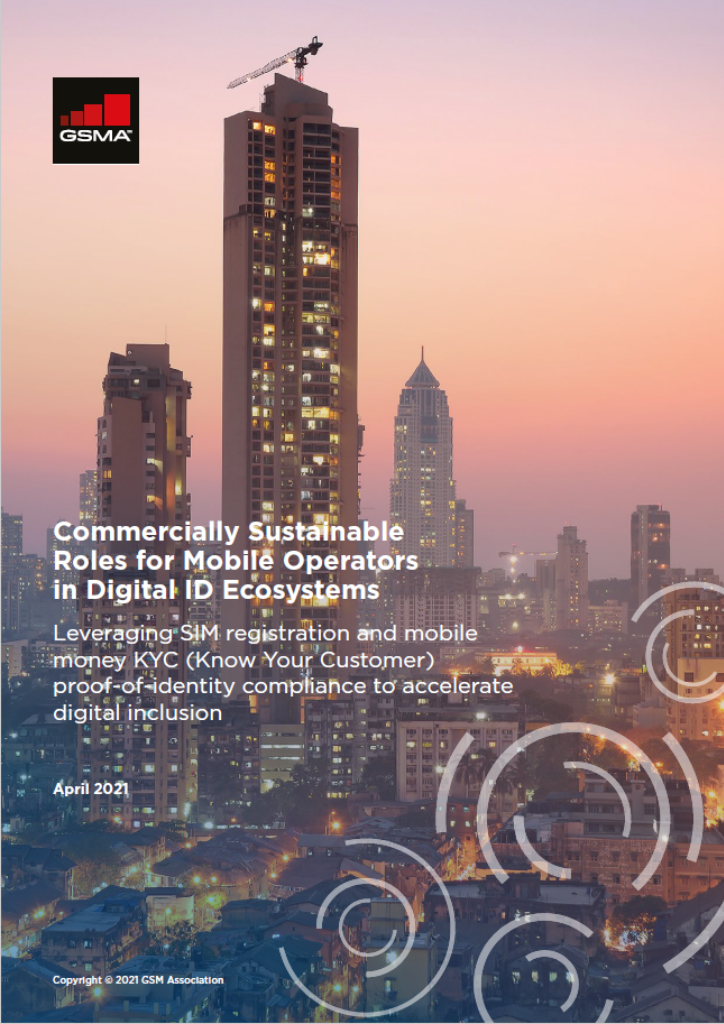 Customer proof-of-identity requirements for SIM registration and mobile money Know Your Customer (KYC) requirements are often regarded by mobile network operators (MNOs) as costly compliance obligations that can exclude customers who do not have the requisite identity documents (ID).
However, research by the GSMA Digital Identity programme has revealed that when a digital ID ecosystem has been built properly and supported by the public and private sector, ID verification during customer on-boarding can provide commercial benefits and opportunities for MNOs. It may also help governments meet public policy objectives and open access to life-enhancing services for previously underserved customers.
The GSMA Digital Identity Programme conducted this research with MNOs in 31 countries, predominantly Low and Middle Income Countries (LMICs) in Sub-Saharan Africa, the Middle East and North Africa and Latin America. It focuses on ID verification for SIM registration and mobile money KYC processes, and considers:
Ecosystems;
Benefits;
Opportunities;
Costs;
and threats of ID verification for MNOs; and
how these processes were modified to respond to the COVID-19 pandemic.
The research aims to provide the mobile industry with benchmark costs and evidence of the benefits to inform their response to new SIM registration and e-KYC requirements. The research also identified opportunities, beyond regulatory compliance, to offer commercially sustainable and socially impactful services. For example, mobile-enabled ID verification and KYC services for insurance, education or healthcare that include traditionally underserved groups.
Based on the findings, the GSMA offers several recommendations for MNOs and government policymakers:
Facilitating conducive policy environments for digital identity ecosystems;
Incentivising public-private partnerships (PPPs) leveraging MNOs' capabilities; and
Driving digital transformation to support the inclusion of underserved populations.