Developing mobile digital skills in low- and middle-income countries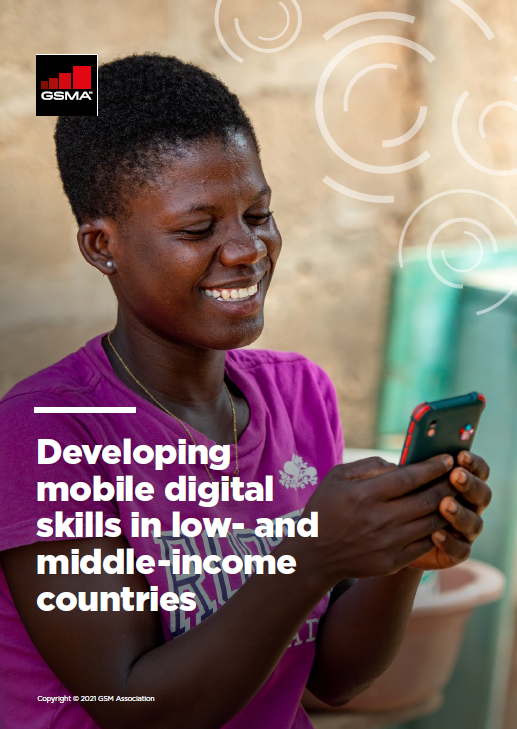 Acquiring digital skills, and mobile digital skills in particular, is critical for people in low- and middle-income countries to participate in a rapidly digitalising society. However, the GSMA's The State of Mobile Internet Connectivity Report 2021 identified a lack of literacy and digital skills as the one of the biggest perceived barriers to mobile internet adoption among mobile users who are aware of the internet but don't use it.
The GSMA has published a range of research and materials on mobile digital skills. This report summarises all the key insights and learnings into one short report with four practical steps. These are relevant for any actors wanting to implement mobile digital skills training in low- and middle-income countries or wanting to better understand what works:
Understand people's needs, goals and aspirations;
Understand how people learn mobile digital skills;
Use a framework to map key digital competencies and proficiency levels; and
Measure mobile digital skills.
Broad based digital skills acquisition has the potential to overcome barriers to digital inclusion for underserved populations. This report is relevant for any organisation seeking to address the mobile digital skills barrier and develop strategies and interventions to support underserved populations in unlocking this potential.