Digital Literacy Training Guide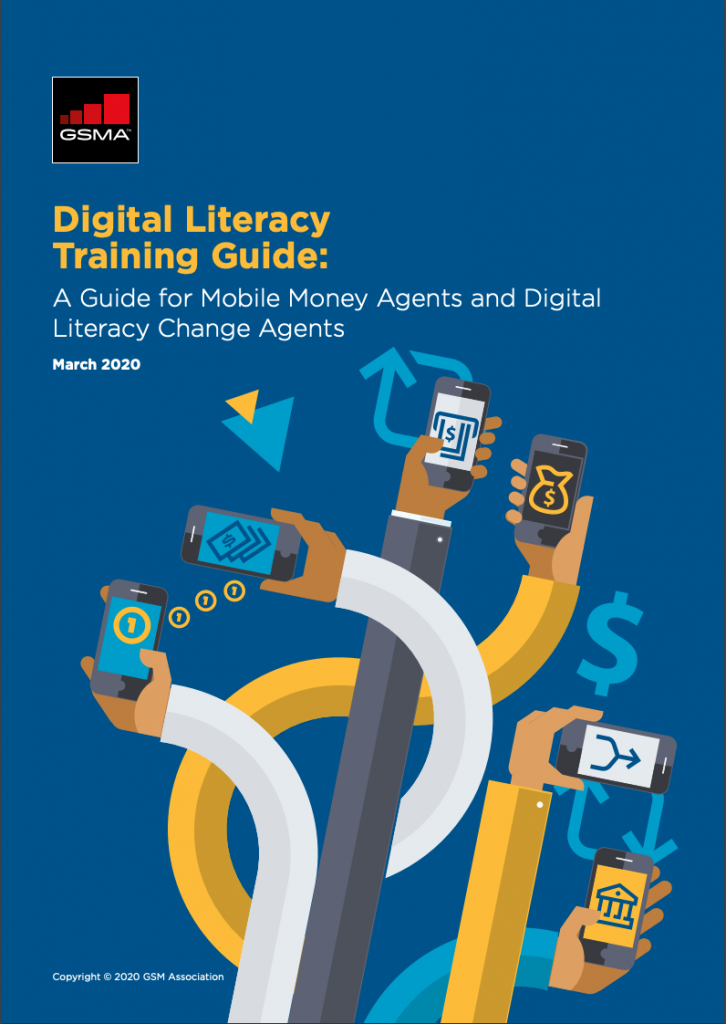 This Digital Literacy Training Guide is a contextually appropriate, engaging curriculum designed to address the knowledge, attitudinal and skills barriers that prevent refugees-especially women-from accessing and using financial services. This will be done by building their:
Awareness of digital-financial services available in their area, and the use cases in their lives; and
Comfort with digital financial services by addressing common consumer protection concerns and fears which limit uptake of new digital technologies.
Unlike some of the other digital literacy training tools available, this guide is uniquely designed to activate the demand of customers who have never engaged with digital financial services or digital tools before; customers who are just buying their first feature phone and opening up their first mobile money account.
This guide is designed to be delivered by local mobile money agents and local women influencers, and the GSMA, MTN and Grameen are testing it as part of a wider approach to engage women in local communities as promoters of digital literacy and eventually onramp them to careers as digital financial services agents in their communities.
---
This initiative has been funded by UK aid from the UK government and is supported by the GSMA and its members.The views expressed do not necessarily reflect the UK government's official policies.