E-commerce in agriculture: new business models for smallholders' inclusion into the formal economy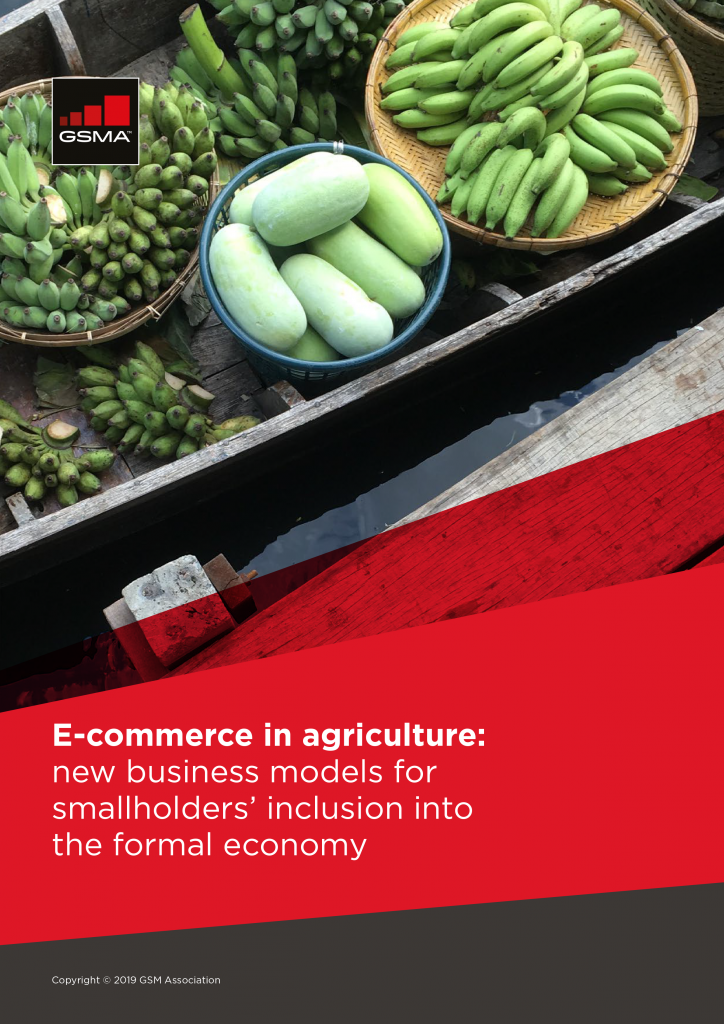 Selling produce through online channels enables farmers to bypass intermediaries, leading to improved income for the farmers, reduced wastage and fresher produce for customers. These benefits are particularly important in developing economies, where more than 97% of people employed in agriculture live and where the sector's contribution to GDP is in double digits.
Mobile operators have been central to the adoption of mobile-enabled solutions in the agricultural sector and can continue this role in agri e-commerce. In addition to providing extensive rural connectivity and facilitating digital payments through mobile money, mobile operators can leverage other strengths to drive the scale and sustainability of agri e-commerce services. This is possible through launching operator-led products, as well as working in partnership with an existing agri e-commerce business.
To succeed, agri e-commerce businesses require scalable and sustainable business models that reflect local market conditions. This report analyses the factors that agri e-commerce businesses must consider when developing their business model, focussing on Sub-Saharan Africa as well as developing countries in Asia and Latin America. The report contains key emerging trends, case studies and recommendations for stakeholders to maximise the agri e-commerce opportunity. It also includes GSMA's Market Attractiveness Index, which examines several enablers to understand the agri-ecommerce readiness of developing countries.
As part of the research, we interviewed 21 businesses across Sub-Saharan Africa, Asia Pacific and Latin America. Interviewees included agri e-commerce businesses, mobile operators and mobile money providers.