High Level Virtual Roundtable Recording: Achieving mobile-enabled digital inclusion in Bangladesh
In this GSMA National Dialogues high level virtual roundtable, panellists examined the findings of the latest report, 'Achieving mobile-enabled digital inclusion in Bangladesh' and discussed the barriers to digital inclusion in Bangladesh and the solutions needed to address them.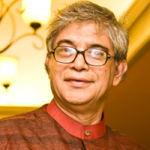 Mr Mustafa Jabbar
Honourable Minister, Ministry of Posts, Telecommunication and IT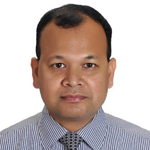 Brig. Gen. Md. Nasim Parvez
Director General, Systems and Services Division, Bangladesh Telecommunication Regulatory Commission (BTRC)
Anir Chowdhury
Policy Advisor, A2i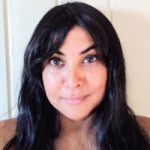 Anju Mangal
Asia Regional Coordinator, Alliance for Affordable Internet
Atsuko Okuda
Regional Director (Asia and the Pacific), International Telecommunication Union

Jens Becker
Acting CEO, Grameenphone Limited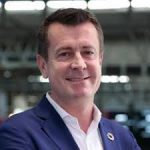 Julian Gorman
Head of Asia Pacific, GSMA
Julian is the Head of Asia Pacific for the GSMA, leading a highly experienced cross-functional team to advance the impact, growth, and sustainability of digital economies by collaboration between the mobile industry, policymakers, and ecosystem. He is a global telecommunications executive with over 20 years of commercial and marketing experience across Wholesale, Business, Regulatory, Policy and Digital Transformation. He has pioneered new digital partnerships and business units in mature and emerging markets across Africa, Europe, Australia and Asia with industry leaders including Vodafone, MTN and Ooredoo. As an advisor to management executive teams and Boards, he has extensive insight and relationships to support collaboration and delivery of industry alignment.
He has been recognized for his leadership in digital innovation, digital women, health and agriculture services with industry awards and grants.
Julian has degrees in Mechanical Engineering and Law from Australia.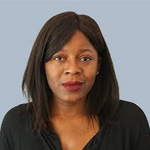 Lailah Nesbitt-Ahmed
Senior Advocacy Manager, GSMA
Lailah Nesbitt-Ahmed is a Senior Advocacy Manager leading on the GSMA National Dialogues initiative, which works with mobile industry leadership and senior policymakers to identify how closer public-private collaboration at a national level can help progress towards the UN Sustainable Development Goals.
Prior to joining the GSMA she worked for a leading consumer rights organisation where she executed advocacy projects that demonstrate the ways consumer groups can work with businesses and regulators to increase consumer protection in the digital world.
Lailah holds a BA in Politics and Economics and an MSc in International Development.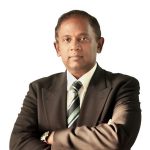 Mahtab Uddin Ahmad
MD & CEO, Robi Axiata Limited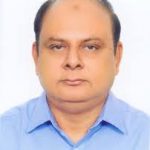 Md. Shahab Uddin
MD, TeleTalk Bangladesh Limited
Mohammed Mesbah Uddin
Chief Marketing Officer, Fair Group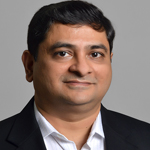 Rahul Shah
M4D Director, APAC, GSMA
Rahul currently serves as the Mobile for Development (M4D) Director for the APAC region, where he manages M4D's portfolio of programmes that aim to find innovative, commercially sustainable solutions to a variety of socio-economic problems through partnerships between mobile operators, tech innovators, governments and development organisations. Prior to this, Rahul worked in the M4D Utilities team at GSMA where he managed grants and provided advisory services to operators on the opportunity in the energy, water and sanitation sectors.
Rahul has a varied professional background. He spent over a decade in the engineering of wireless communications systems and network planning. Post-MBA, he switched tracks to general management and worked in solar energy and media & entertainment.
Rahul has an MSEE with a major in communications and digital signal processing from the University of Missouri-Rolla and an MBA in general management from IIM-Ahmedabad.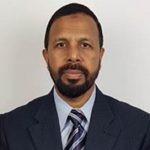 Brig. Gen. S. M. Farhad (Retd.)
Secretary General, AMTOB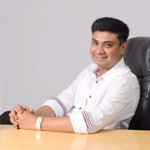 Taimur Rahman
Chief Corporate and Regulatory Affairs Officer, Banglalink Digital Communications Limited
Key findings from the report
The internet and digital technology have played a key role in helping to drive economic growth and societal development in Bangladesh. Mobile, as the primary means of internet access and the principal form of digital technology use in the country, has been at the forefront of this digital transformation.

170 million mobile connections, serving 90 million unique mobile subscribers – a penetration rate of 54 per cent (December 2020)
102 million mobile internet connections, serving 47.1 million mobile internet subscribers – a penetration rate of 28 per cent (December 2020)
1.6 million cellular IoT connections (December 2020)
32.3 million active mobile financial services accounts and average daily transactions of $2.1 billion (November 2020)
$16 billion of economic value from mobile technology and services in 2019, equivalent 5.3 per cent of GDP
4G network coverage reaches around 95 per cent of the population

Digital technologies, and mobile in particular, will be crucial to implementing the 2041 Perspective Plan, achieving the SDGs and recovering economically in the aftermath of the COVID-19 pandemic.
Enhancing digital inclusion by increasing the coverage and usage of the mobile internet will be essential to maximising the impact of digital technologies on the government's development aspirations.
What are the barriers to digital inclusion in Bangladesh?
Despite the investments of the telecoms sector to expand 4G mobile broadband coverage, which now reaches 95 per cent of the population, 4G is yet to emerge as the dominant form of mobile technology and accounts for only 28 per cent of total mobile connections in Bangladesh.
This suggests a lag between 4G coverage rollout and usage of 4G services.
This lag in usage is largely explained by issues related to the affordability of devices, low levels of knowledge and digital skills, a perceived lack of relevance, as well as safety and security concerns.
High sector-specific taxes, a fragmented licensing regime, as well as issues with the pricing and usage restrictions on spectrum have been identified as barriers to expanding coverage.
Recommendations to improve digital inclusion
Addressing the barriers to coverage and usage, to achieve digital inclusion, will require concerted government and regulator action to implement policies and regulations that strengthen efforts to increase mobile internet adoption and support infrastructure deployment.
Government leadership will also be essential to establish an enabling environment and develop the momentum for greater stakeholder collaboration, including public and private sector consultations on key policies to incentivise innovation and investment in digital inclusion initiatives.
You might also like
Document
Monday 29 Mar 2021 | Bangladesh | Connected Society | English | Mobile access and use | Report | South Asia |
The internet and digital technology have played a key role in helping to drive economic growth and societal development in Bangladesh. Mobile, as the primary means of internet access and the principal form of digital technology use in ...