Improving Farmer Livelihoods Through Digitised Agricultural Value Chains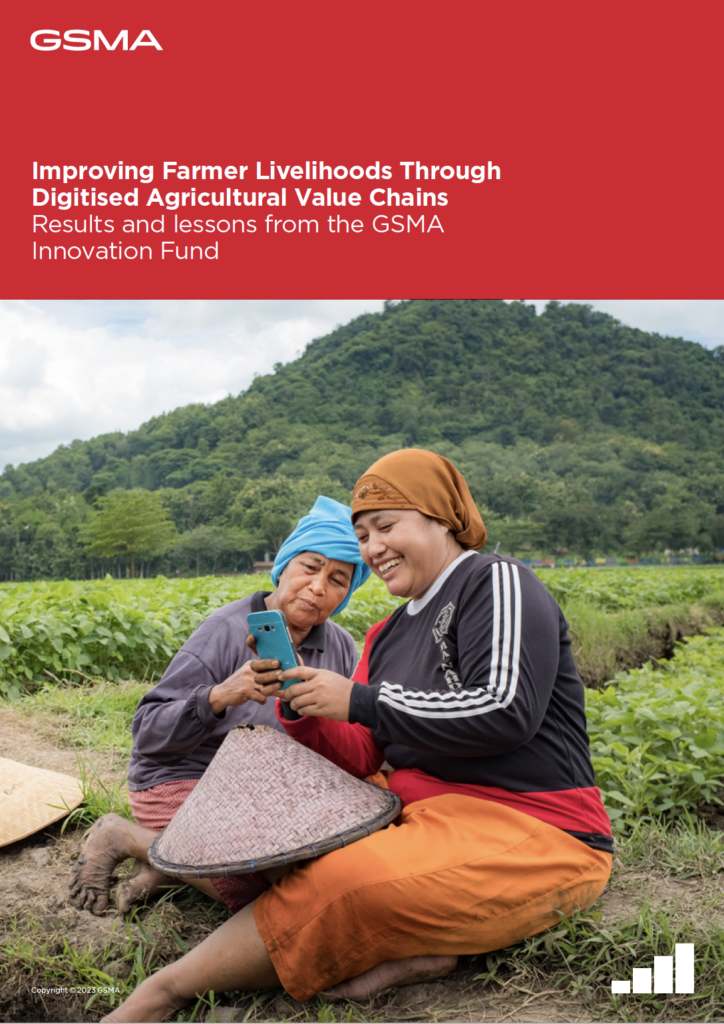 The GSMA Innovation Fund was implemented between 2020 and 2022 in Indonesia, Nigeria, Pakistan, Rwanda, Sri Lanka and Tanzania. It supported the launch of digital farmer profiles and procurement, digital payments, loans, insurance and digital advisory services.
This report draws on business intelligence data from 1.4 million digitally profiled farmers and over 500 thousand service users. It shares lessons about business models, service design and user uptake and feedback, and assesses the perceived impact of digital agriculture services on farmer incomes and climate resilience.